Hi Guys,
in case you wondered: No I did not break my chain yet. I am just working on a bigger piece right now and were saving that for this post.
This is the current WIP: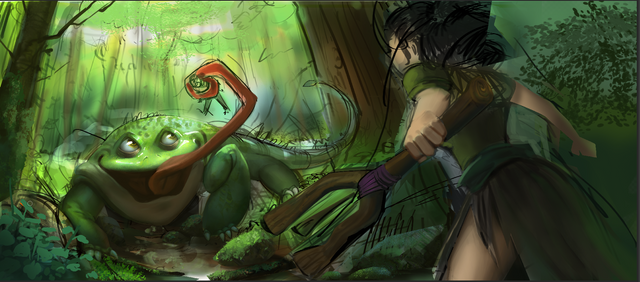 So it all started with this sketch!

then, refining on the details of the frog's face: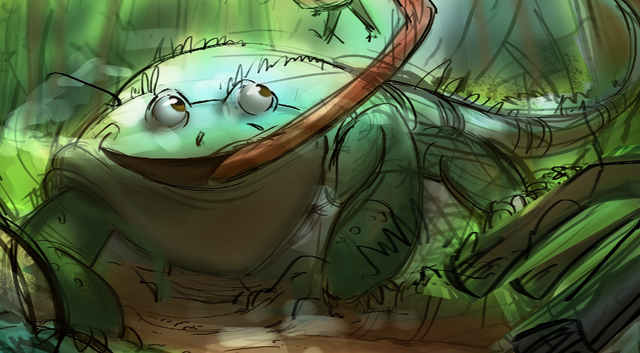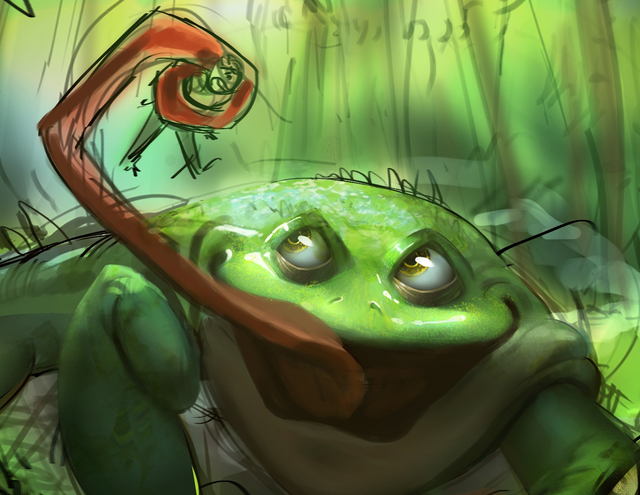 Tomorrow I am also going to name the winner of my 100 Followers event, so stay tuned!
Have a nice weekend :)