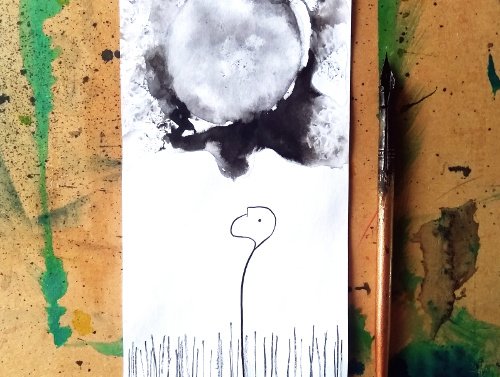 Ink drawing
I completed a drawing this morning called 'Is the Sun Melting?'. In this piece the figure is looking up to the sky above, is the sun melting or is the heat just getting to them? Maybe they don't know you should never look directly at the sun.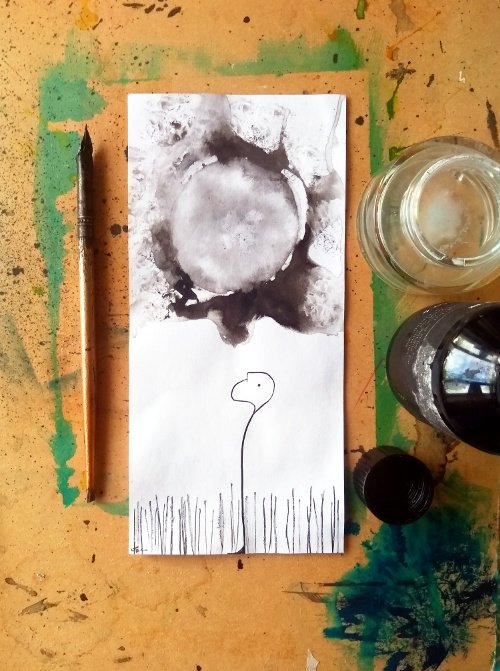 The drawing was created using my inks, water, a brush and dip pen.

Is the Sun Melting?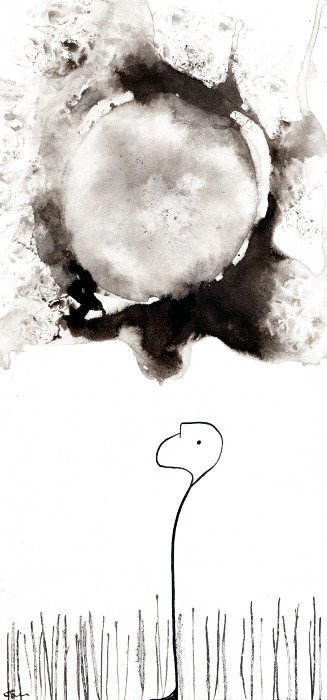 Ink on paper

If you want to see some of my previous ink illustrations check out DWELLING, an illustrated crime novel collaboration between myself and fellow Steemian
@dougkarr
, set in New York's Lower East Side. Dwelling is now available in
print
and ePub.