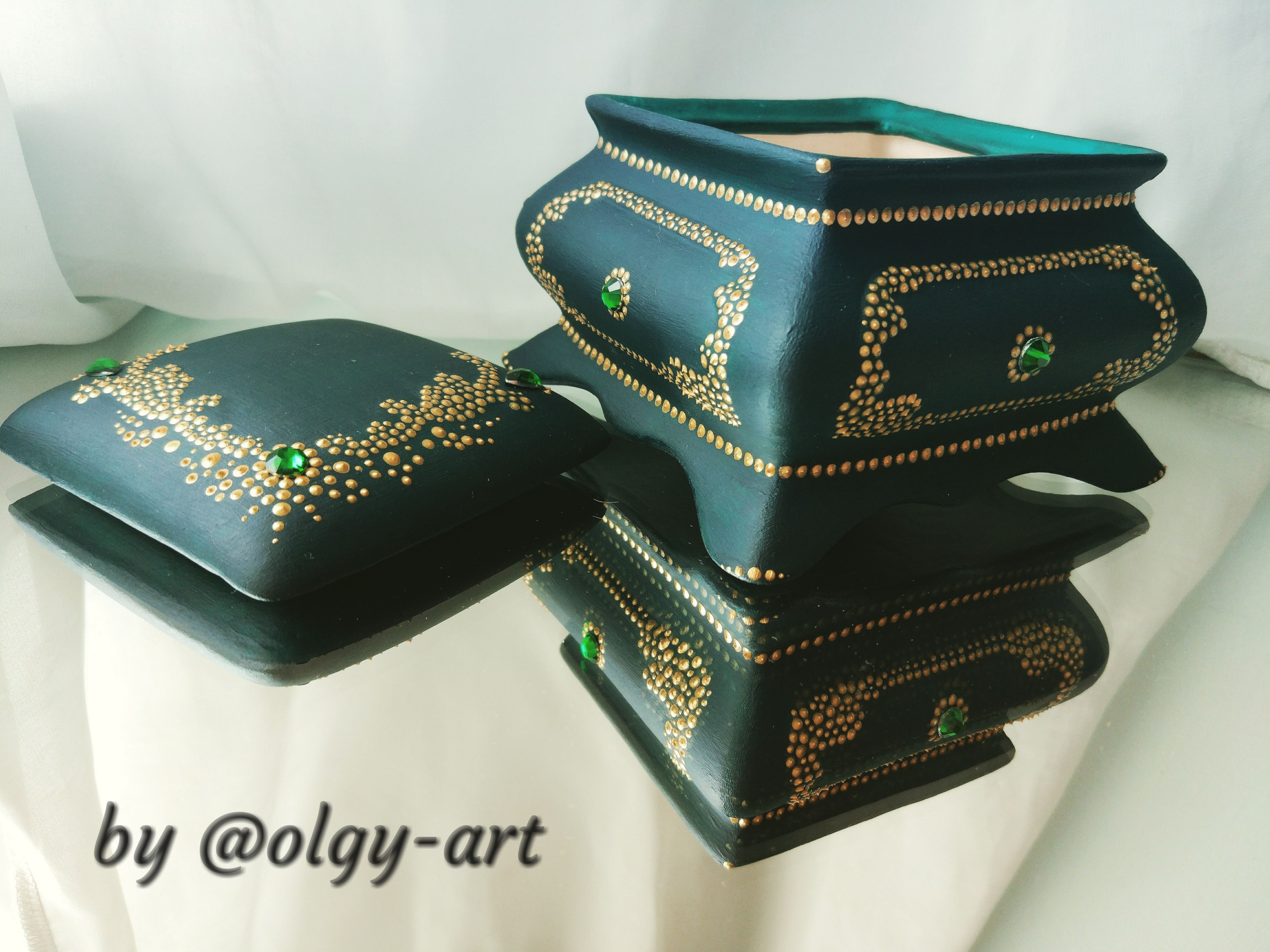 Hi Steemians! Let me introduce you my new hand made creation that i called " Luxury of emerald".
Emerald color is my favorite. That's what inspired me to create something new.
It costed me 2 weeks to make this box but i'm very satisfied with the result 😊😊😊.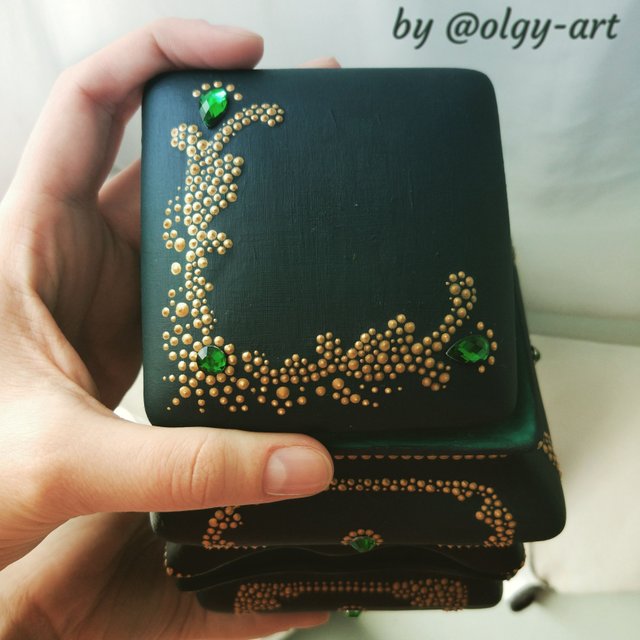 No wonder that I chose an emerald. This stone serves as a talisman for all travelers and sailors so as you maybe noticed already i love to travel a lot 😍. I would say this is a color of thirst for adventure and freedom.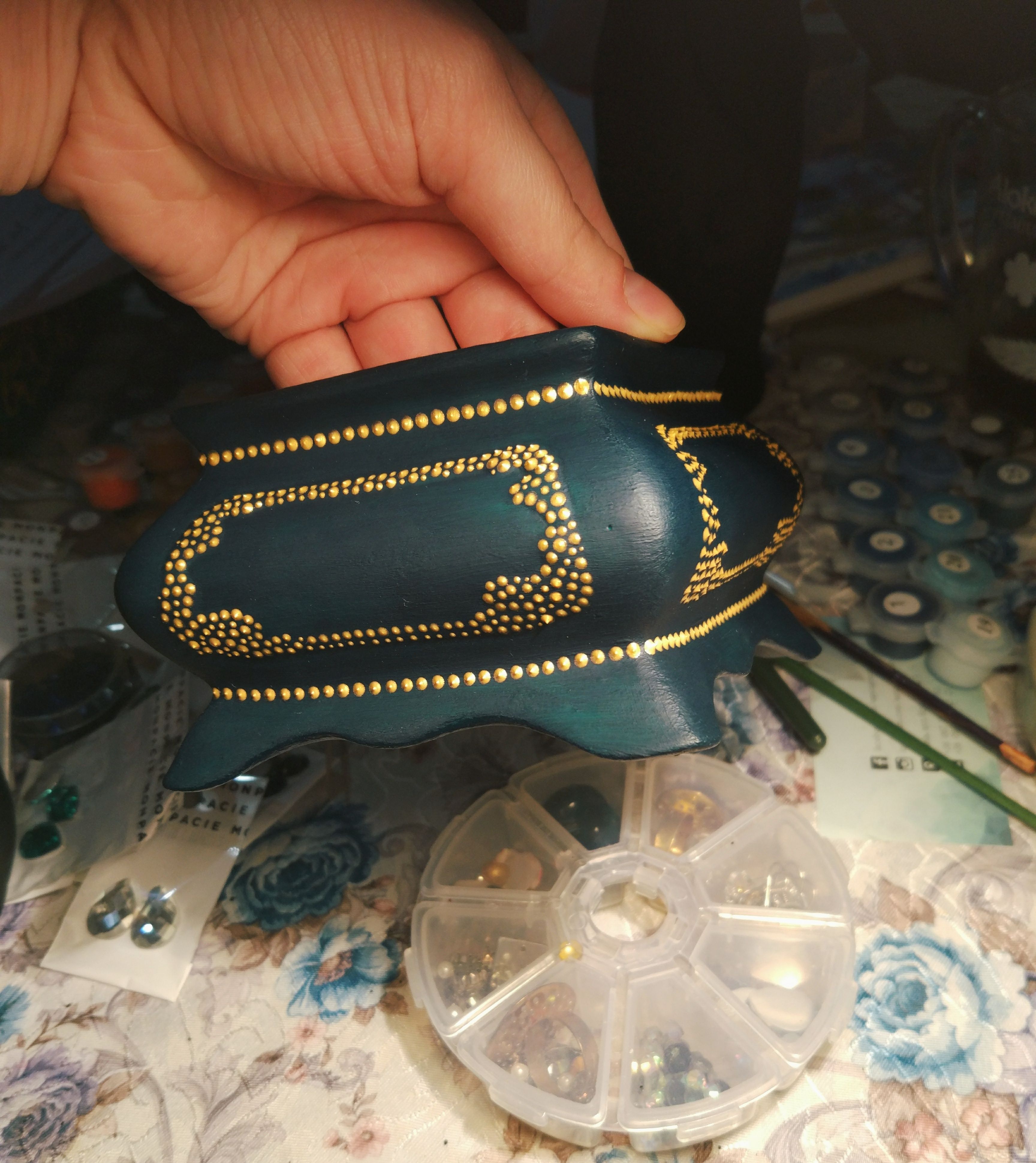 This is the second box I've made. My favorite passion is still vases.
Someone of you may have seen my first job on
Steemit last summer. I've made a step by step post to show how I did it:
https://steemit.com/art/@olgy-art/hand-made-casket-step-by-step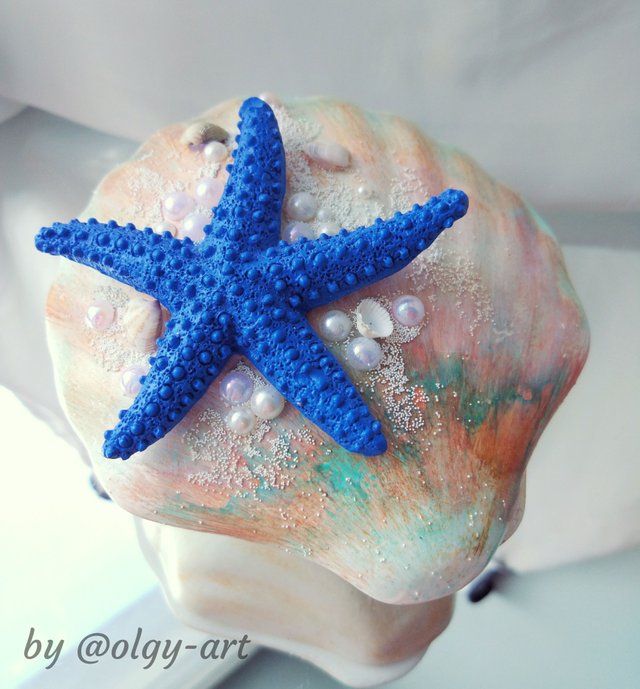 This work was fundamentally different from all my previous works for all: color, technique, style ... This is yet another proof of the necessity of diversity, because when it's not present, an inspiration disappears very quickly.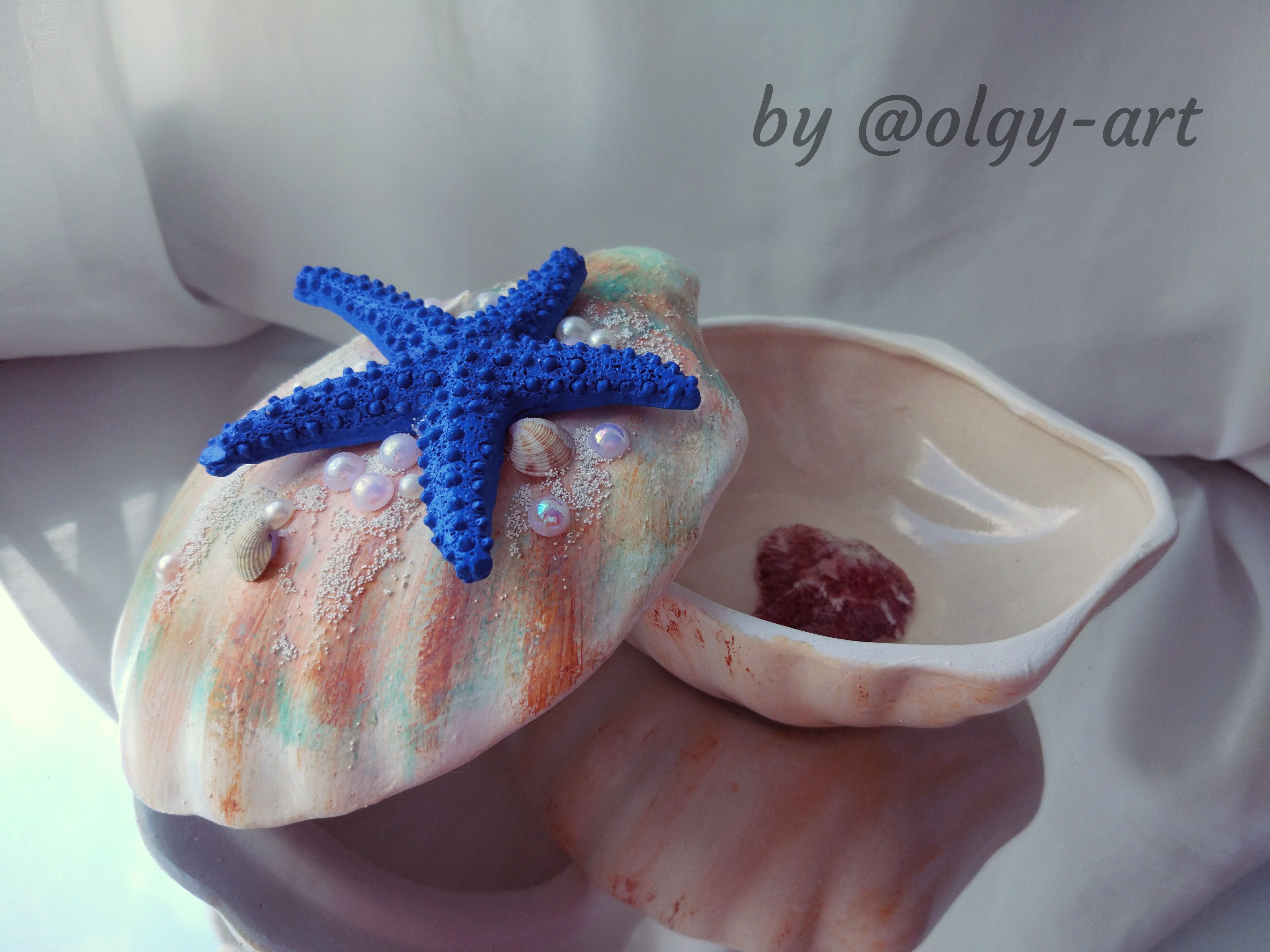 New experiments are a path to self-improvement, so don't be afraid to do what you have not done before or you are unsure of what you will succeed in.
You will never know for sure unless you try!
Never listen to people who say that your art is worthless and such as you already are thousands.
Every art is unique and has the right to exist. Believe in yourself and your opportunities! The result will pleasantly surprise you 😉.
I hope you've got a little dose of inspiration from my post.
Best wishes,
Olga:)