Hey guys!
I'm back with another art post. This one was inspired by @marty-arts weekly contest. (If you haven't checked out her work, you should - she's fantastic!) The theme for this week is "body", which inspired plenty of ideas. I actually sketched up a rather large drawing, but was afraid I might not get the time to finish it before the deadline, so wanted to do something a little smaller in scale, so I could be sure to have something somewhat finished to contribute. Enter my tiny sketchbook! lol If I do find the time to complete the other drawing, I'll be sure to post it as well, but for now, here's my little burlesque gal. 😊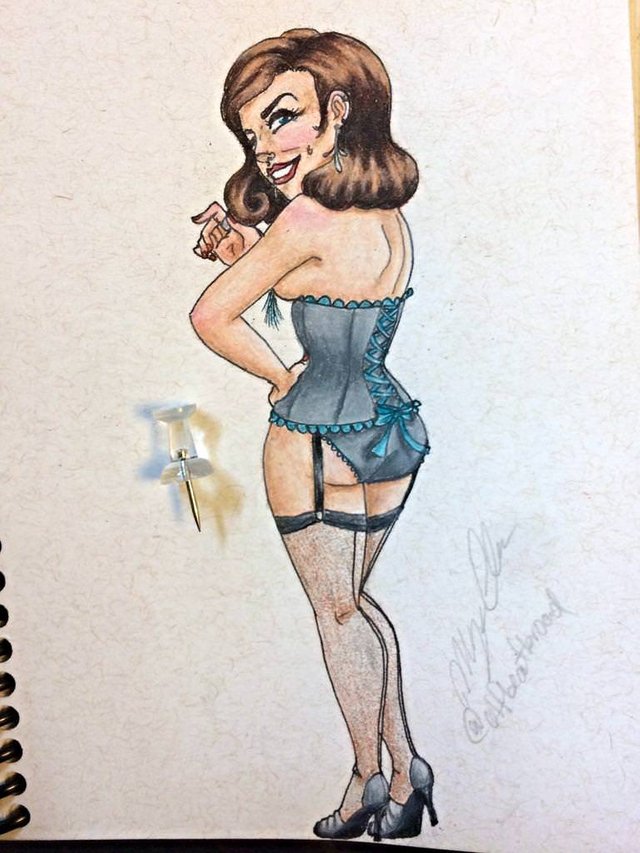 (Push-pin for size reference.)
Unfortunately, I've been taking photos of my drawings, using my fairly outdated phone, so the pictures aren't the greatest... I really should probably try out our scanner, or commit to using my good camera instead.
Here's the original sketch: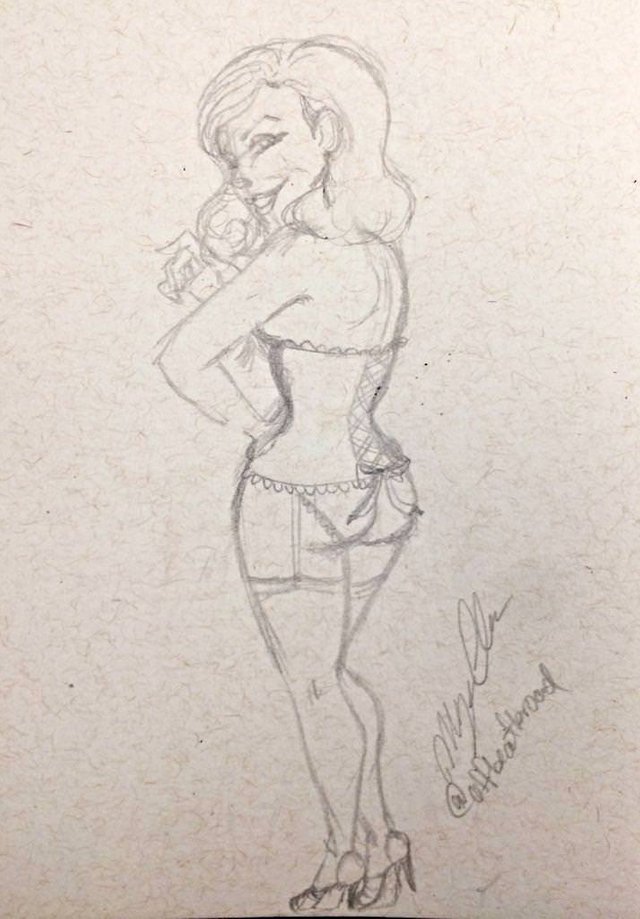 And the inked version: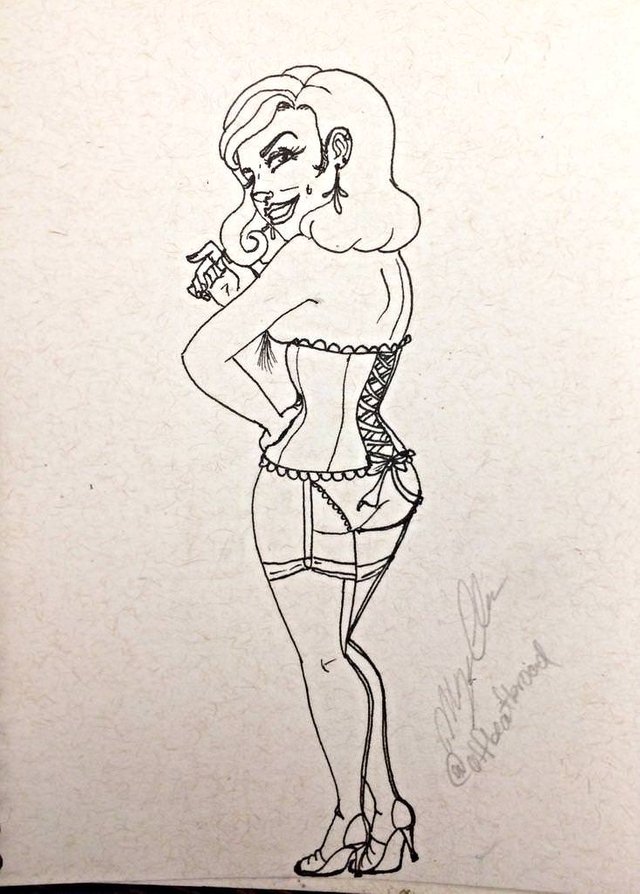 ---
I hope you all are having a great weekend! And I hope some of you will join the contest as well, or at least take a moment to support her efforts.
Thanks for checking it out!
Megan