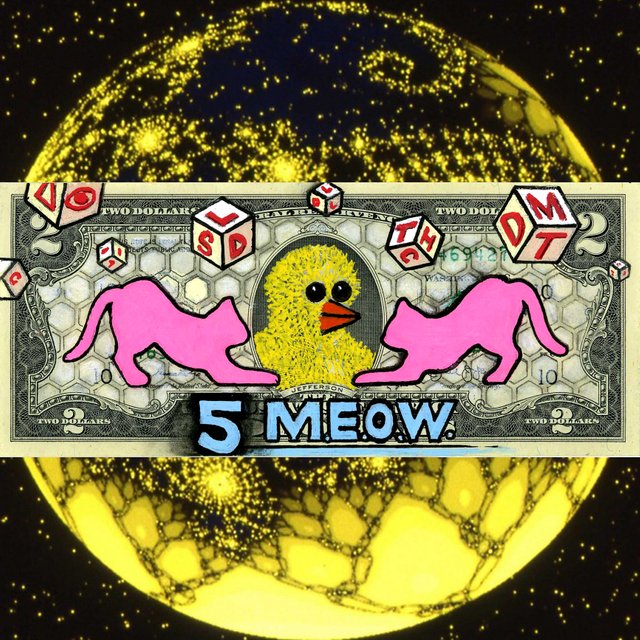 Finished this new piece of art today... It's the first double-sided moneyart I have done! Mostly because the backside began as a concept which failed...
So I flipped it over and drew whatever the fuck, knowing I could always spend it on the bus if necessary... As I drew, I liked what I saw, so that by the end of it I found a way to tie them both together...
The back side became the punchline...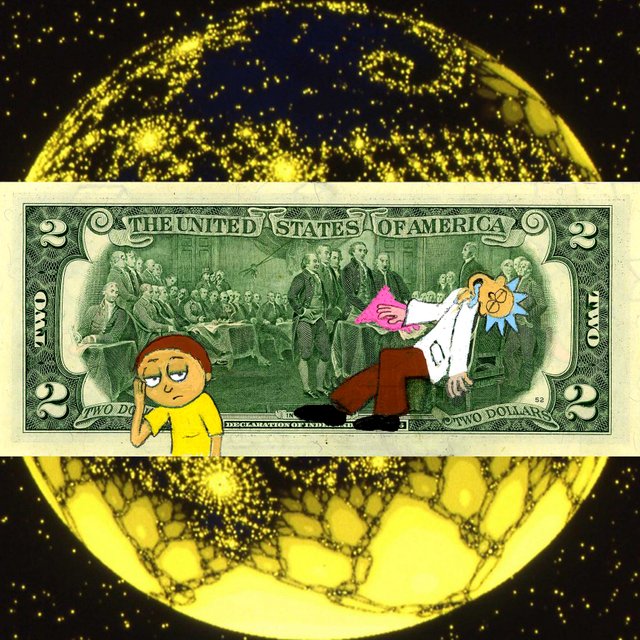 Here is Rick Sanchez with the Founding Fathers, totally passed out on cosmic seed dust, or DMT, or toad secetions, whatnot...
To emphasize the point, I added a Morty facepalm... "Aw jeez, Rick! This is boring, and Jessica was going to let me rub her feet after gym class!"
The front must be Rick's trip, as he wanders the alternate dimensions of being high as hell... 5 MeO is the name of the toad secretion form of DMT, so hurray I found a way to work in a MEOW...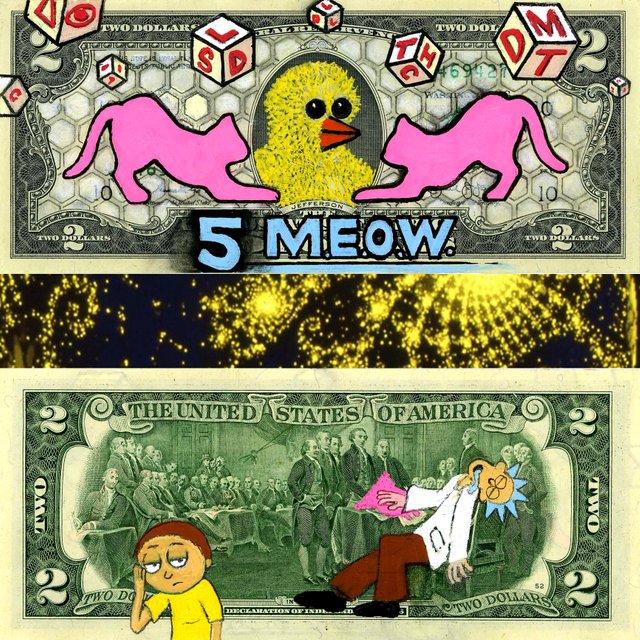 My alternate title was, "ENTH-MEOW-GENS"
Anyway, this has already attracted the attention of a prospective buyer, so maybe I can't sell it to you... Oh well, I have over 100 other pieces that you may find amusing...
Here is the link to my instaglam...
https://www.instagram.com/mockeverything/
If you feel the need to resteem or upvote this, do let me know in a comment so I can try to show some faux crypto love in return... Or if you want custom art, hit me up!