Nicole's working moment #3 : Design for dinosaurs toy
Work with Nicole ✍🏻
If you are interested in "What does event designer do?" , you must FOLLOW ME now!
Here will be a series of posts to tell you what does a event designer in Hong Kong will do. 💁🏻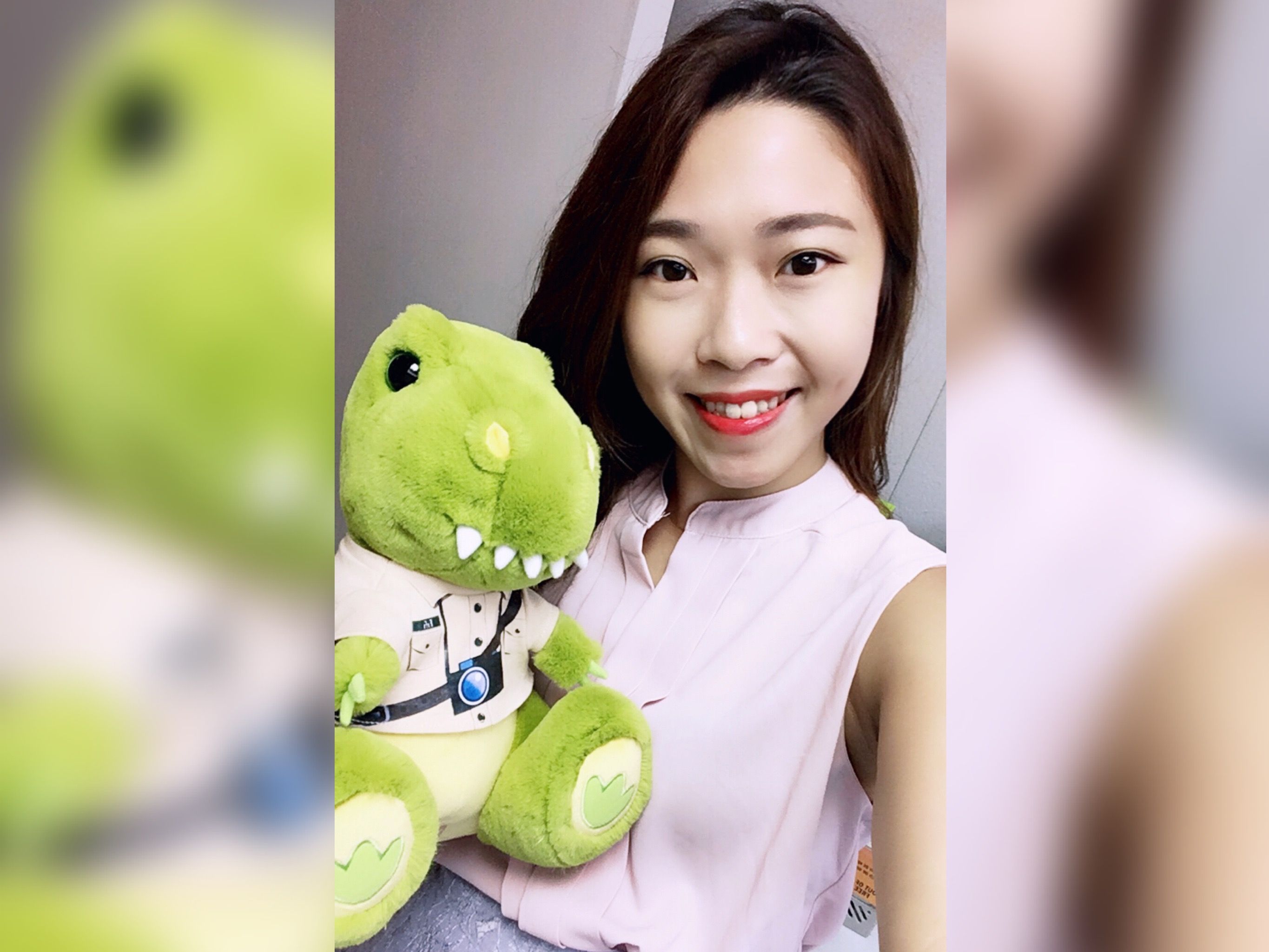 ---
What will I do?
I will be responsible for the design part, mainly graphic, for this event :)
Each of the event will defiantly go through many stages, I will share all designer's steps during this coming event :P
Design Stage3: Stuff Toy Production
In Stage 2, I was working on the design of the toy. Now in Stage 3, we started making toy samples with factory and see how the toys can be adjust and revise.
Remember the character I created in Stage 2? A little green dino for the event!
We will base on this character and turns it real!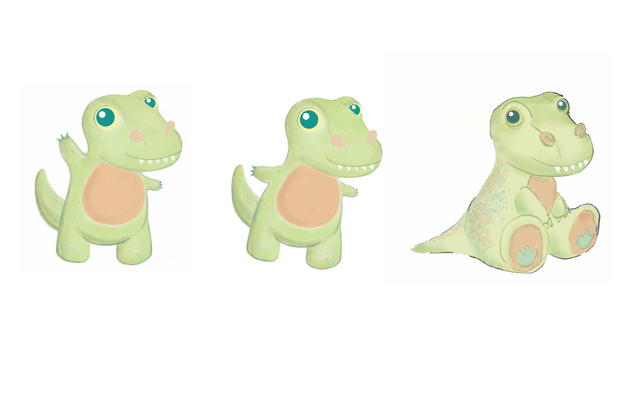 ---
First sample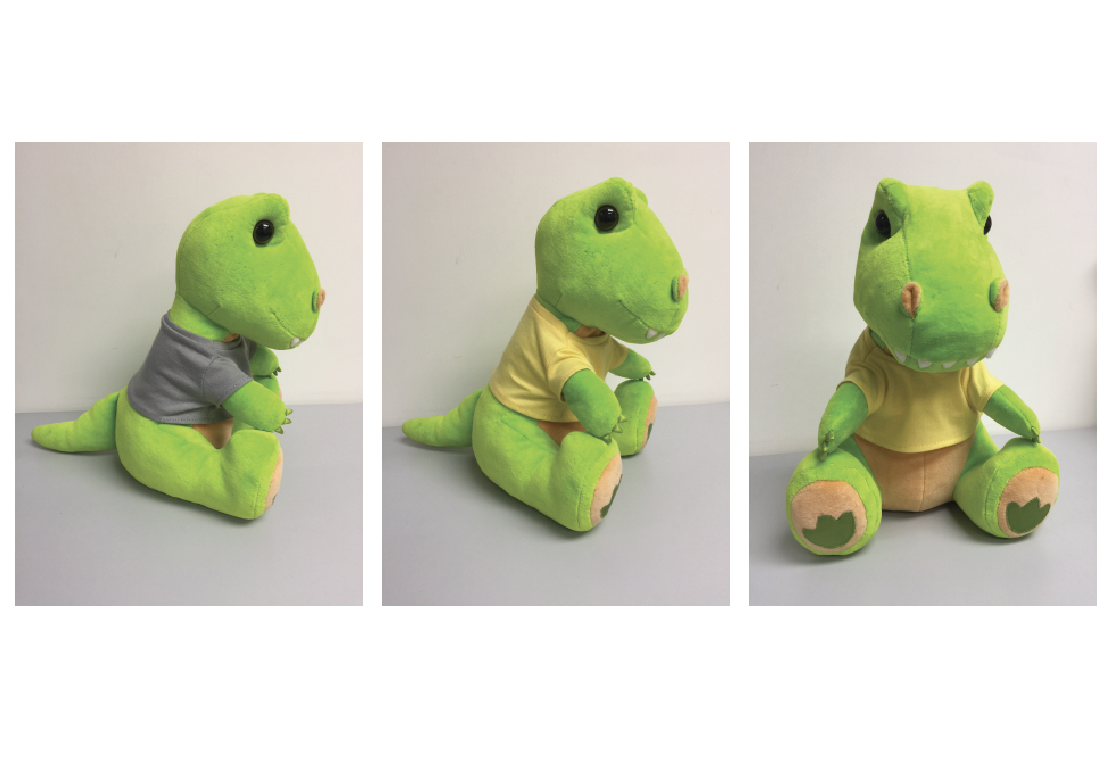 For the first sample, it was UGLY hahaha. At the beginning, we planned to produce a fully organic-fabric-made doll. Limited to the choice of fabric, the green cloth is not good looking on the little dino. The structure line need to be revise too.
---
Second sample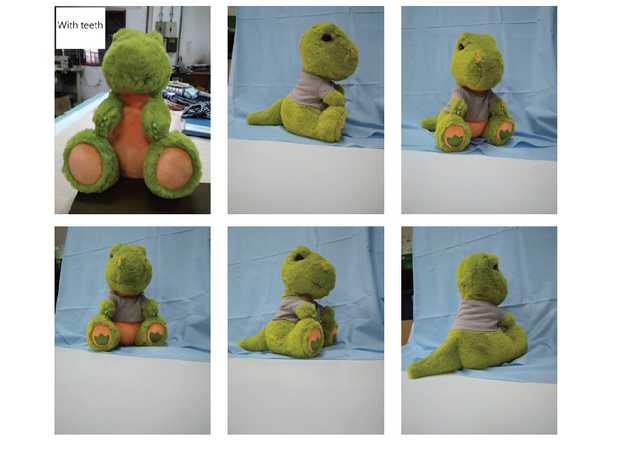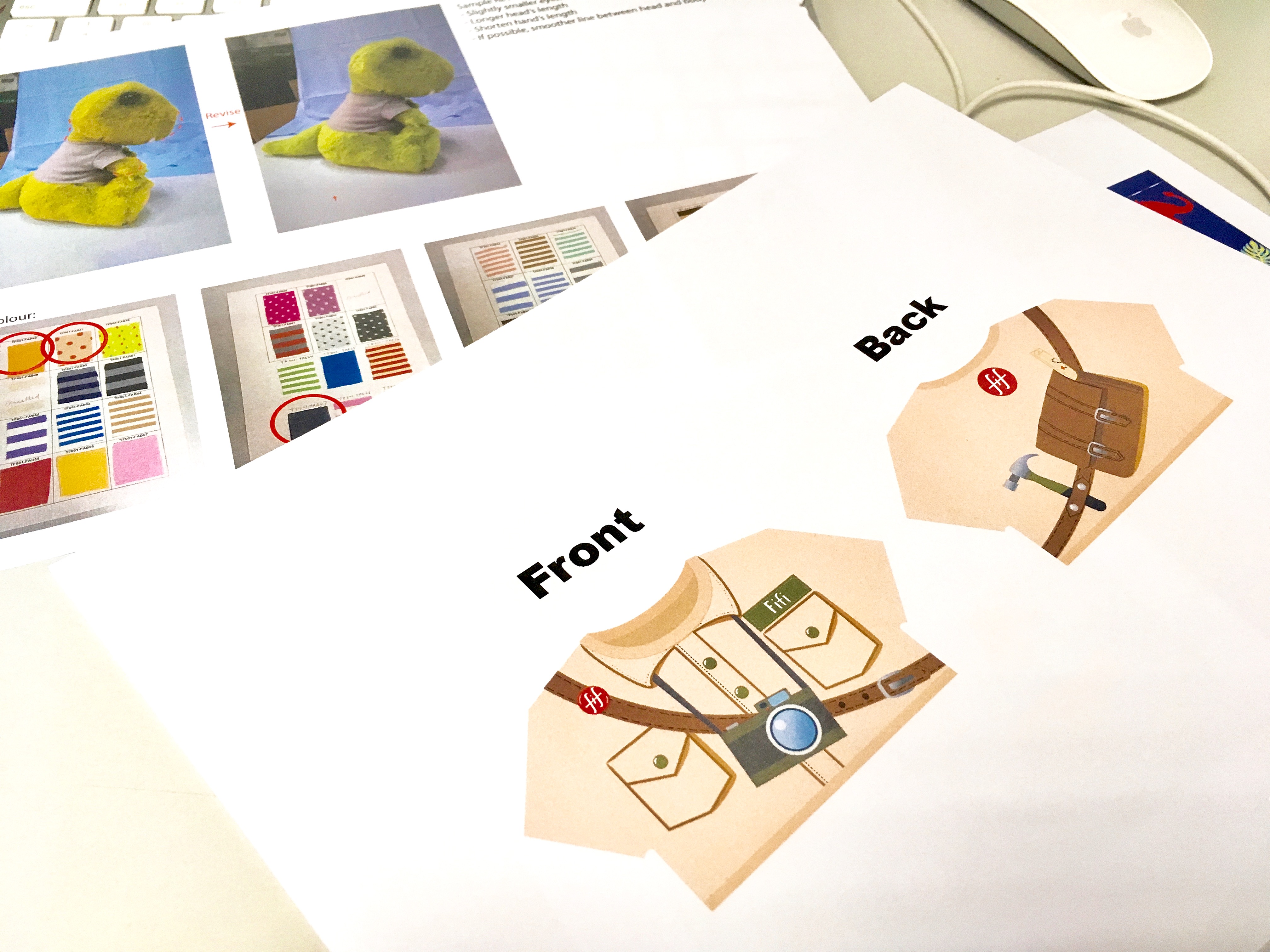 We had picked another fabric, green fur, for the dino's skin, it looks cute and close to what I wishing to make.
And we started working on the doll's tee. We spent lots of time on the tee, its small and difficult to have fine printing.
---
Third sample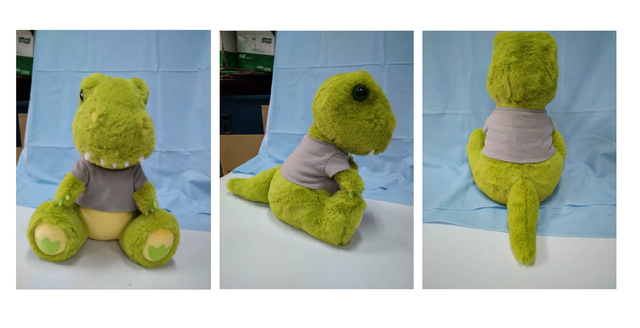 For the paws, belly and nose, we changed from orange softboa to yellow softboa, and we made the dino's teeth more obvious. However, the head of the doll looks weird, the structure line need to be revise again. The size of eyes and hand also need to be adjust.
The tee is still uder production in this stage.
---
Fourth sample & Final sample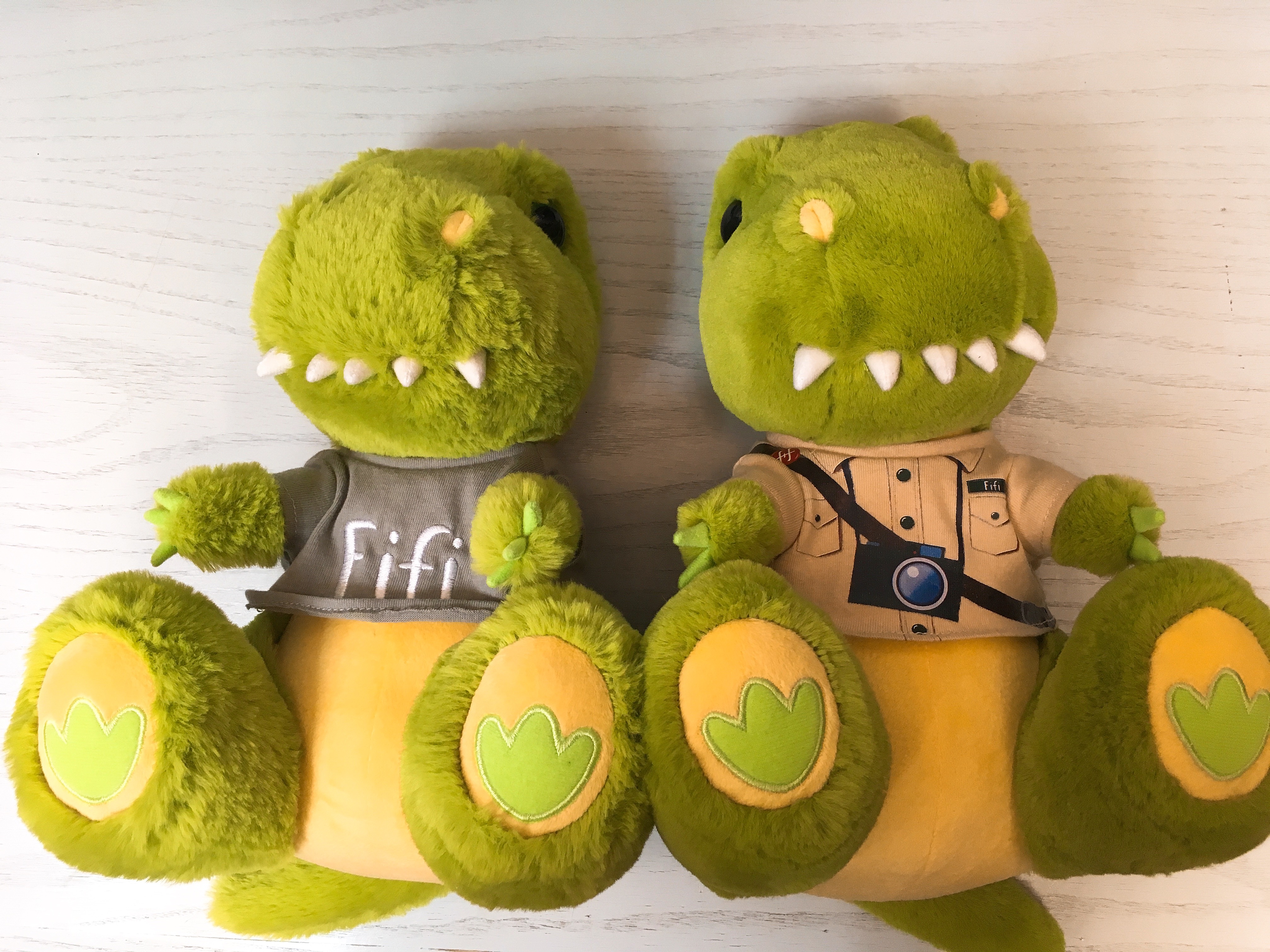 Here is the t-shirt printing for the doll. The idea is come from the outfit of palaeontologist. Our dino, we called her FIFI, is a palaeontologist who is searching for T-rex history (thats her!).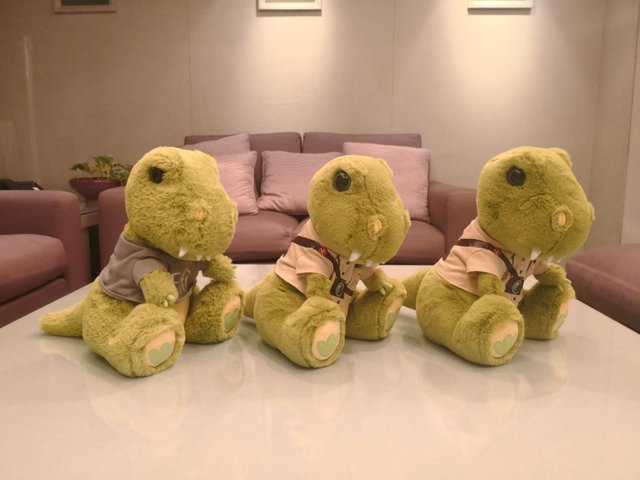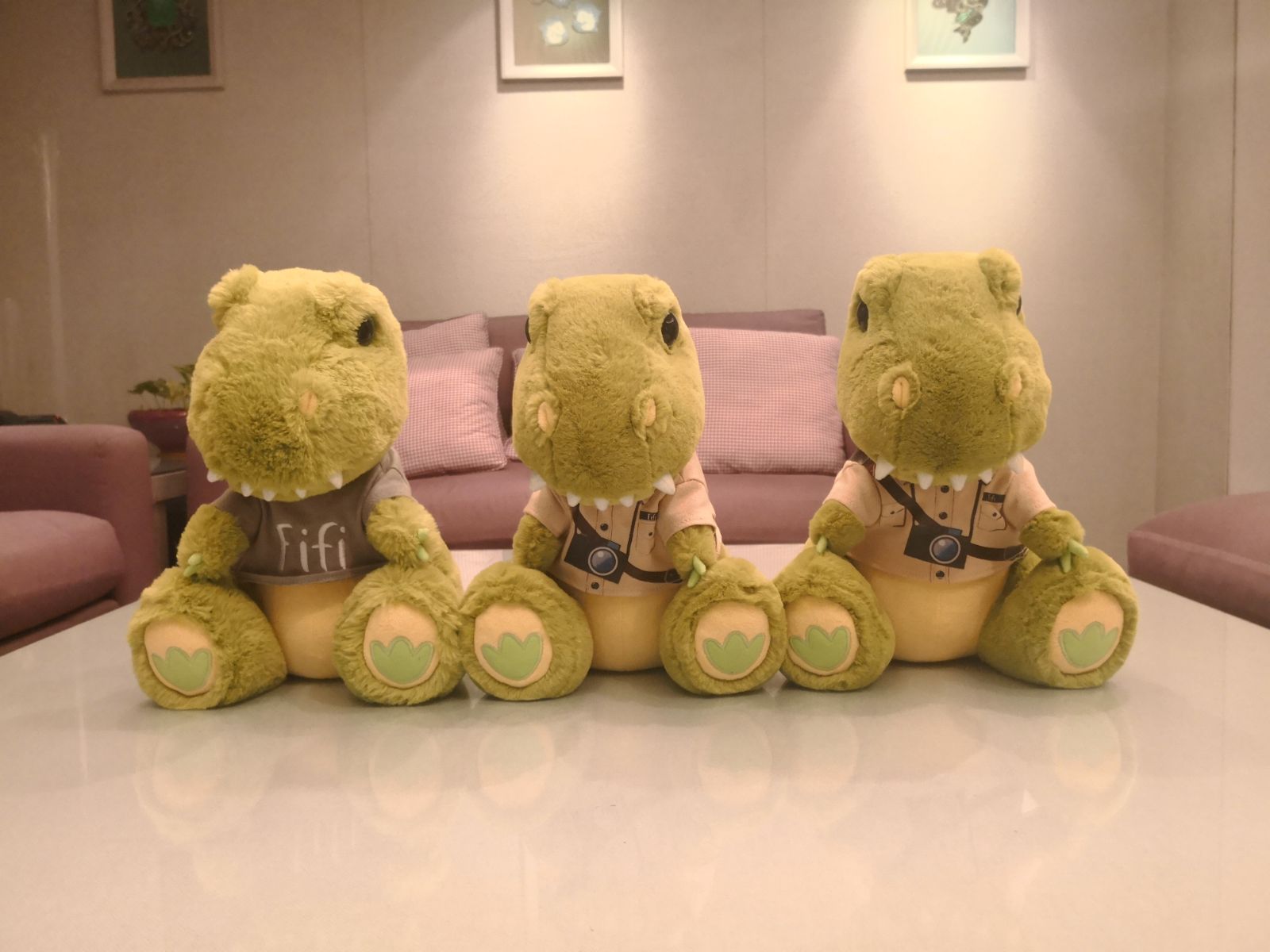 From the images you seen, left to right, they are the 4th/5th/final.We had made different minor adjustments to the doll.
The one on the right is the final version of the toy.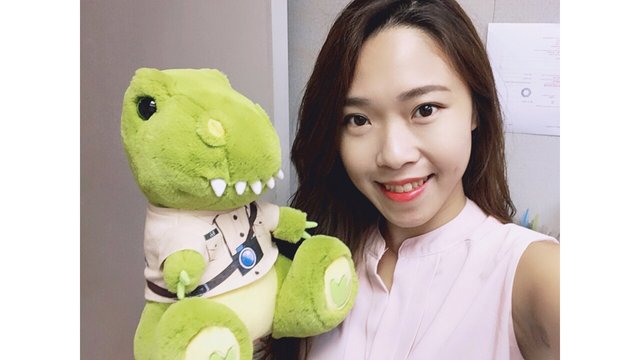 This is the final doll, my first designed doll. ❤️ lovely right?
FIFI will come to see you all in June 2018 @HongKong. Will tell you more details about the event next time! 😛
---