Elon Cartoonz Part 2
As a tribute to his contribution for the space race i made some illustrations of the Elon Musk Space-X rocket, lander and spacesuit in different SF environments, there is no order here, just enjoy the picz...!!, here are the first two pictures...!!
Elon goes 2001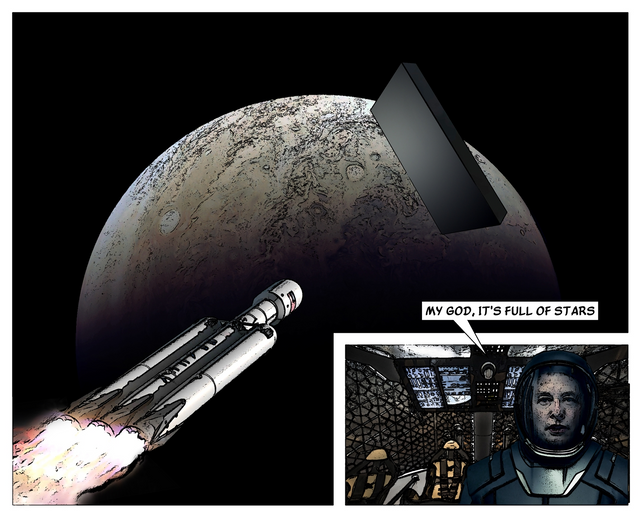 What i try to do is to create a cartoon feel from photo's by editing it with a combination of photo editors and playing with light/depth and colours.
On Mars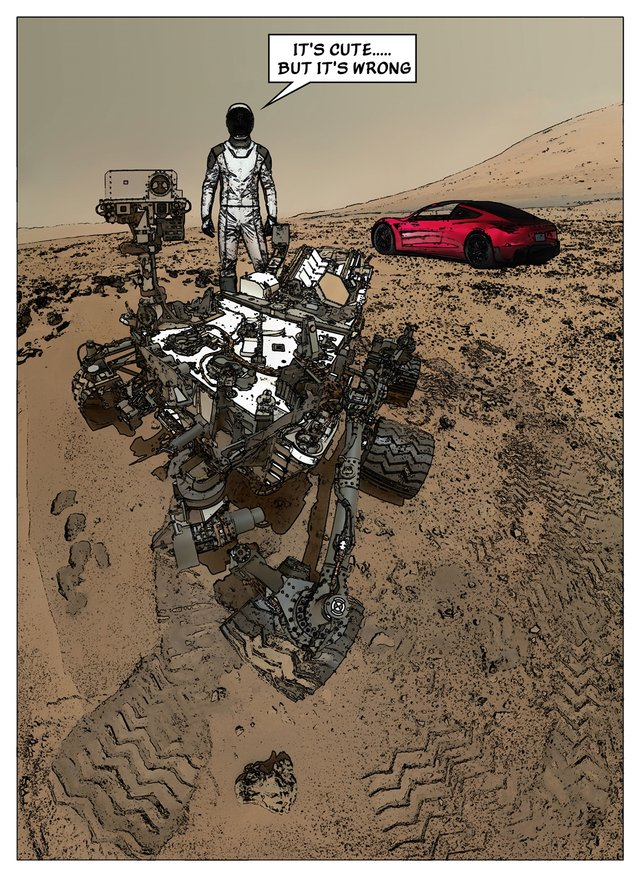 There is no obvious order here, just enjoy the picz.
I love making cartoon picz, whenever I get bored or restless I like to make some more.
Elon as "The Dark Lord DARTH MUSK"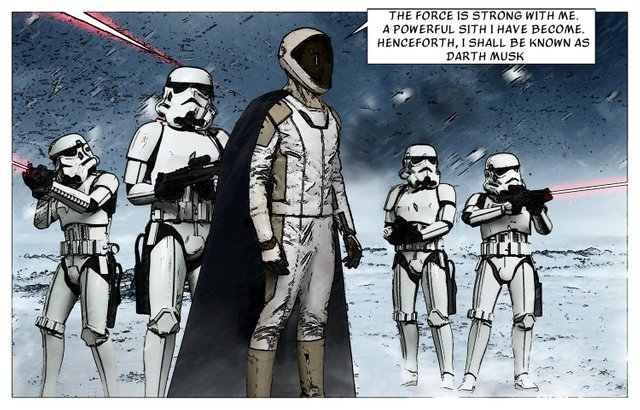 Good comments are at risk of being upvoted.
All photo's i use are either my own orare photo's from pixabay labeled free for re-use.