Greetings to my beloved steemit friends!, because I want to be part of the conglomerate of users who enjoy participating and expose their sketches on this platform, which undoubtedly enrich and fill this contest with life INKTOBER 2019. I present my participation for the theme of day 19 - SLING.
¡TOTAL FUN WITH ARCH AND ARROW!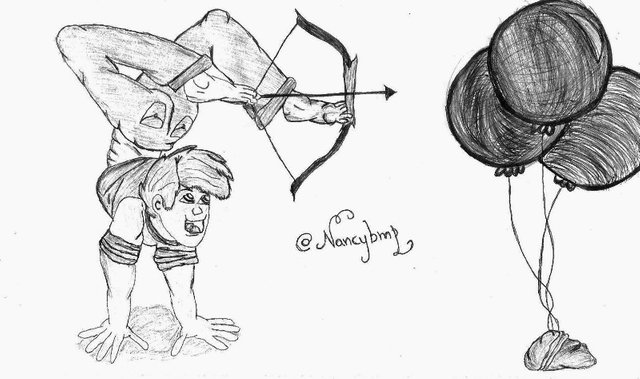 Original illustration by @nancybmp
This is my representation of sling; with a young enthusiast practicing his aim with a bow and arrow. As if that were not enough ... it gives a touch of difficulty by placing yourself in the familiar posture of hands. Testing your agility, balance and precision, use the bow with the help of your feet. ¿Will he break those balloons?
What is certain is that regardless of the result. His face reflects that he is having fun ¡That is the main thing in every game of entertainment!: D

Among the materials used we have:
- Blank sheet.
- Black Pen.
- You want to express myself through the drawing.
- Affinity for having fun.

I present the drawing process, posed in an orderly and sequential manner. Enjoy it!

To begin with the magic of drawing, it is very important to focus on capturing the sketch of the drawing. That expresses the joviality and emotion of the game.

With a boy in a position of hands and on his feet well placed his bow and arrow, directing towards the balloons.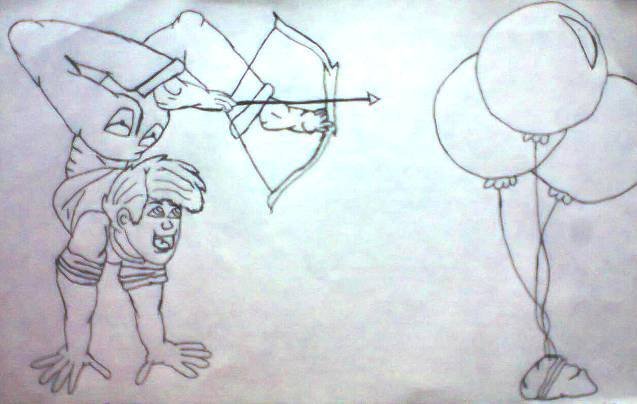 Original illustration by @nancybmp

Texturize the jean with fine lines. Also fill the arch completely with thick and dark lines.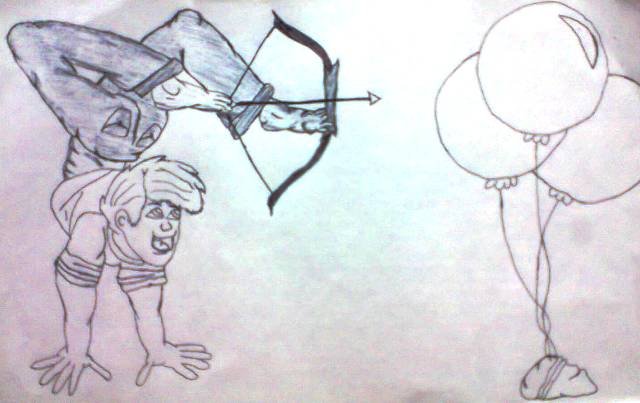 Original illustration by @nancybmp
He could not leave the young man alone with his jean, he needed to fill in a flannel that would combine him. How to forget to give texture to your abundant hair. I also obscured his silhouette and facial features.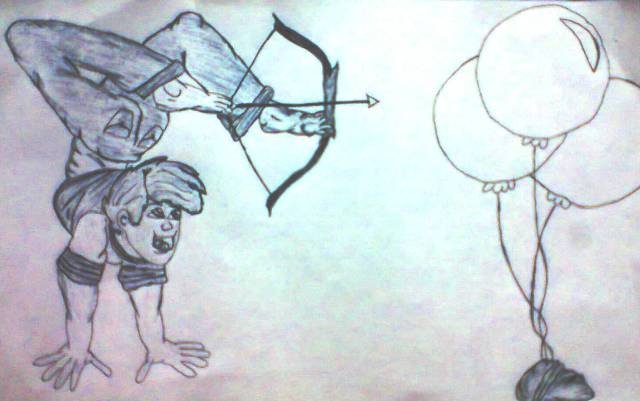 Original illustration by @nancybmp
I proceeded by placing my seal and finally gave depth to the big balloons.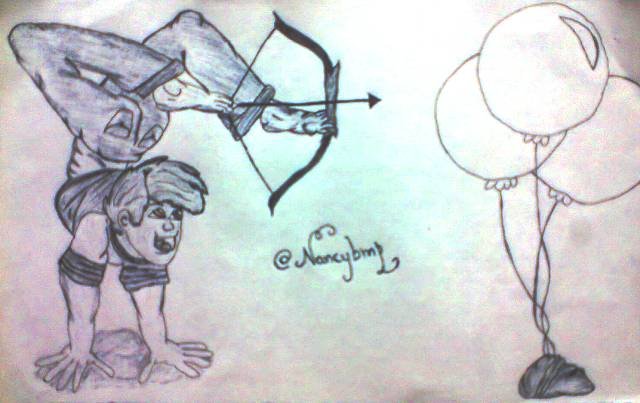 Original illustration by @nancybmp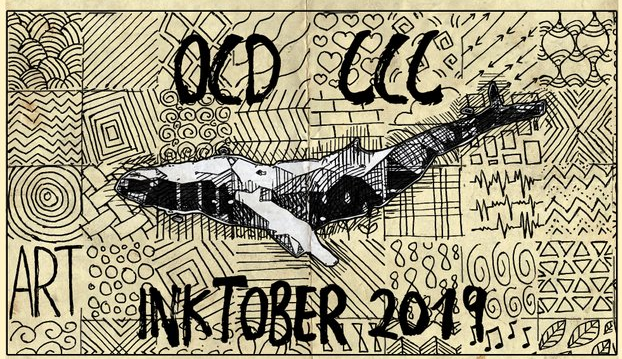 Thank you very much for the support of these communities to the variety of artists on this platform! @helpie, @ art-venture @curie @ ocd-resteem, @artzone, @c-squared
Copyright @nancybmp - All rights reserved
MY INTENTION IS THAT YOU ENJOY MY POST!
THANKS FOR YOUR SUPPORT!
DO NOT FORGET TO FOLLOW ME AND VOTE ME!
A HUG! @NANCYBMP