Hi everyone! Today I'm going to share some of girlfriend's work progress in his new painting while describing the origins and main characteristics of this technique.
In case you've missed my last related post, here is the link: https://steemit.com/art/@nachinsen/french-art-decoupage-technique
Origins
French art has it's start with the Decoupage style, which was popular in Venecia during the XVII century. Heavy lacquered and embellished furniture of China and Japan was the main attraction at the time. So, the Venetian artisans designed a way of copying them by cutting the paper designs and gluing them under layers of lacquer.
"Up in the sky", another of my girlfriend's works
With printing technology advances, sheets and special impressions became more popular in different places around the globe. The name "French Art" comes from the use of sheets with images of the little streets of France. 
Now a days, everyone can use this technique. It became a popular hobby, due to the great offerings of sheets and supports (where someone presents the finished work).
The Technique
Images doesn't have to be flat! This technique allows to transform a flat image into another one, giving a feeling of depth and reality. 
As said before, several sheets of the image are used. One is used as a base, in order to glue on it the worked parts of the other ones (taking into account that it must give a "reality sensation"). So as to be clear, it is not glue over several equal images.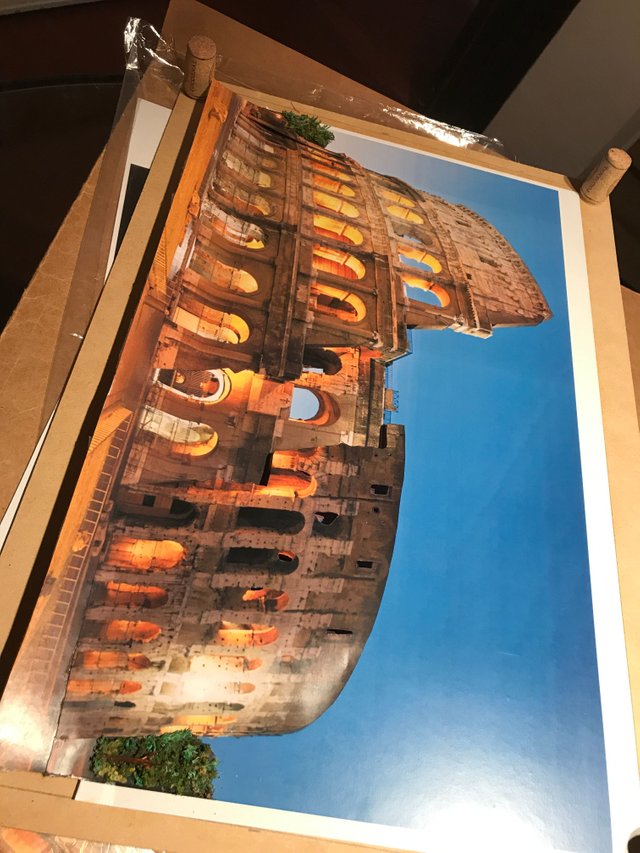 The base sheet of the painting she's working on
This technique can be used in decoration, according to the needed style. You need to take into account the choice of the image, colours and how the work will be framed.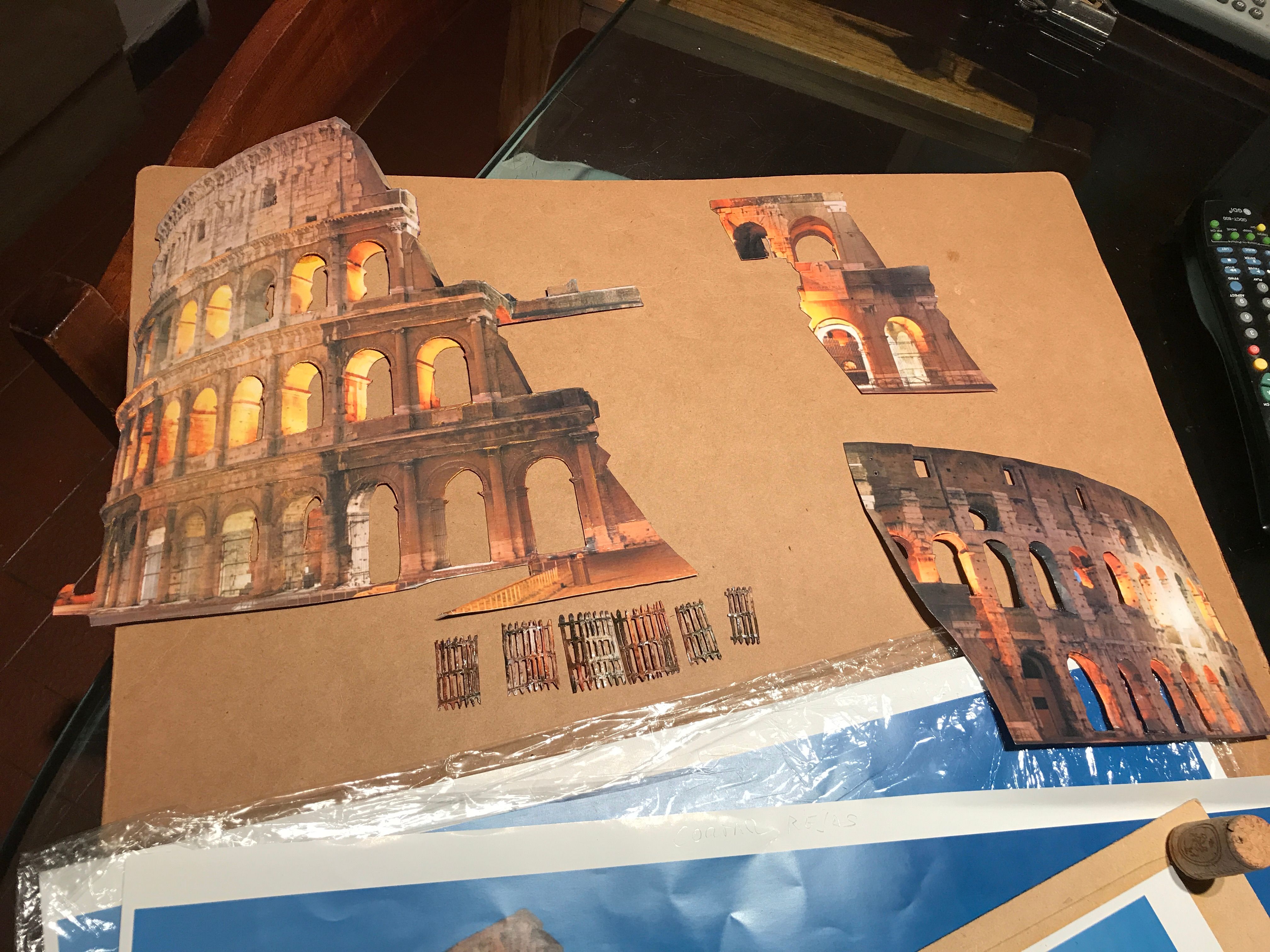 Some of the other's sheets pieces
---
I'll be sharing the final work and in the future, a break down of how it's developed every part of a work.
Thanks! Have a good night.