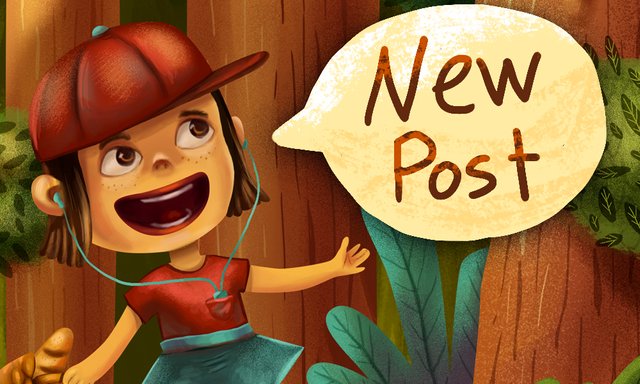 Bonjour Steemians!
Today I want to show you my process of study drawings which I'm doing for myself to improve my art skills. This drawing I did for color and values practice.
Good practice is to copy art that you like to understand how the author made it.
BE SURE THAT IT IS NOT COMMERCIAL WORK AND YOU ADD LINK TO THE AUTHOR. IT IS VERY IMPORTANT!
So I've found at Behance this artwork by Jay Gordon: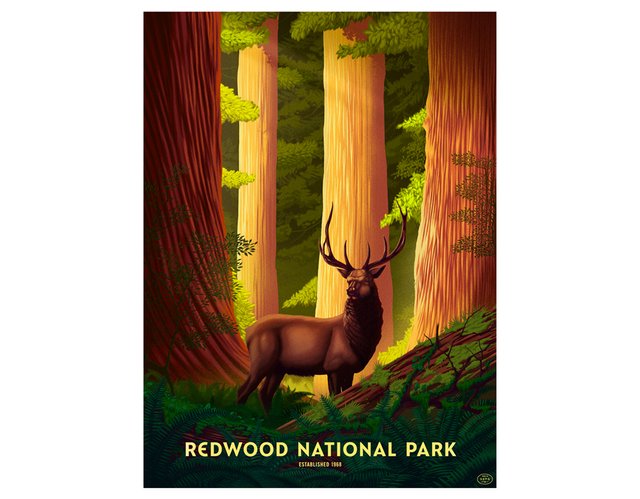 I liked a lot color palette and tree's texture. So to improve my own skills I made the kind of a copy. I used the original image to create color palette base and composition base.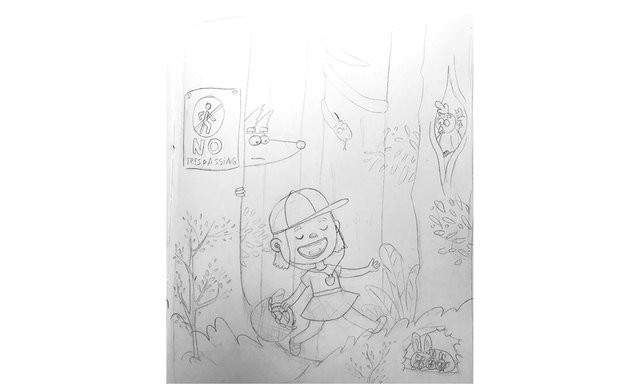 My ugly sketch
To make the final art more interesting, I've added the characters - Red riding hood and the wolf.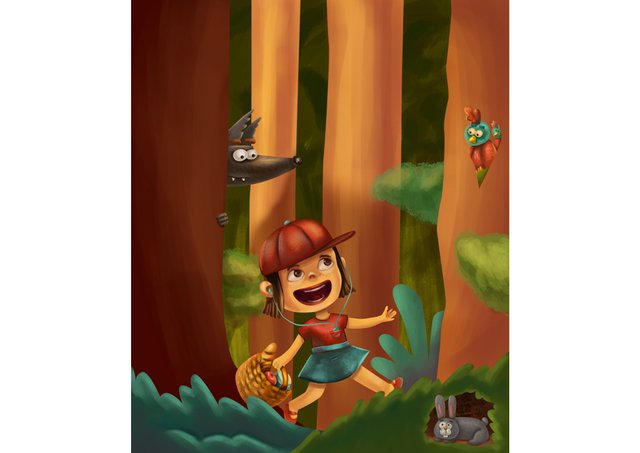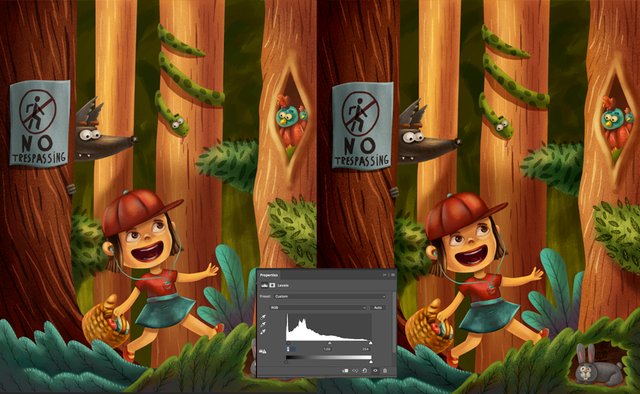 Unfortunately I don't have a lot of steps screenshots. To make the art more bold I'm always use Levels in Photoshop.
Final art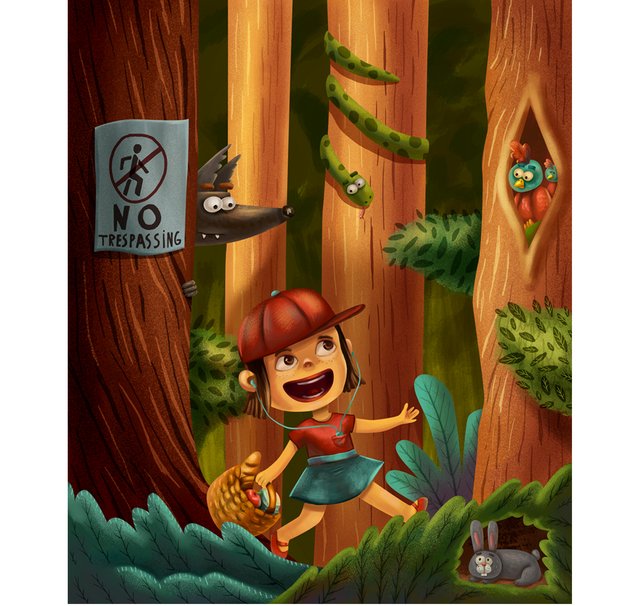 Elizaveta Akimova aka movaliz
Portfolio | My illustrations at Shutterstock | Instagram | Facebook | hellomovaliz@gmail.com |