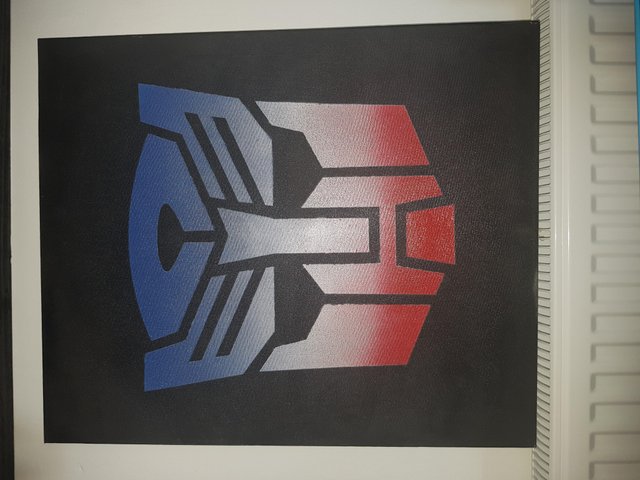 So today I tried my hand at a bit of art work
I have not attempted any art work now for many years my partner asked me to create a canvas for her younger brother who loves transformers ...
So of course I had to pick optimus prime ...
I used a white cotton canvas I created a stencil of the optimus prime head with card .....
The rest of the painting was done with aerosol spray cans... I used gloss black ... red ... blue .. and metallic silver ....
I hope he likes it
What do you all think