This mural was adjacent to a previously posted one and may even be by the same artist, i can't quite make out the signature so am not sure of the artists name, though looking more closely it looks like more than one person was involved in this one, the area may well be a "legal wall" so to speak which is becoming a rarity in inner London, i will be sure to pay another visit to the area in the near future.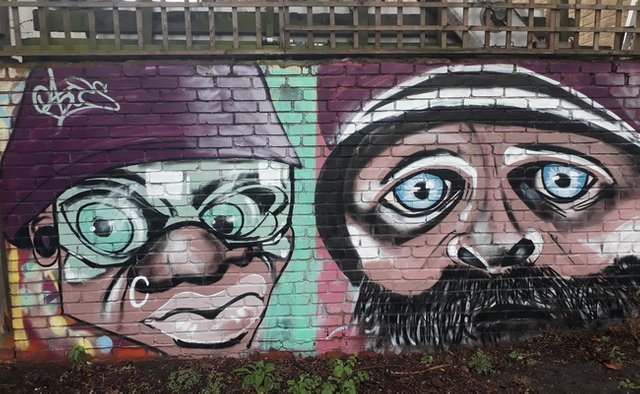 Thanks for reading and if you found this interesting consider upvoting, following and resteeming.
P.S. Create a free Steem account today using SteemNinja.
P.S. If you are interested in buying or selling Steem consider using my link and sign up to Binance.
Previous Blog|Next Blog