Greetings steemians . I would like to share about meeting with a respected and genius Artist . It was 2 of September, Sunday 2018. Such an honor to meet a humble and generous artist in spite of his Great Name.
He talked about his arts and about how he eager to help saving the Nature to be a rule model by using waste materials like woods ,steel, plastic, etc. and transform it into beautiful piece art. It was inspiring to hear the mission and vision of the Tibetan Artist.
---
Facts about The Artist Tashi Norbu
---
TASHI NORBU / THE TIBETAN ARTIST
Museum of Contemporary Tibetan Art owner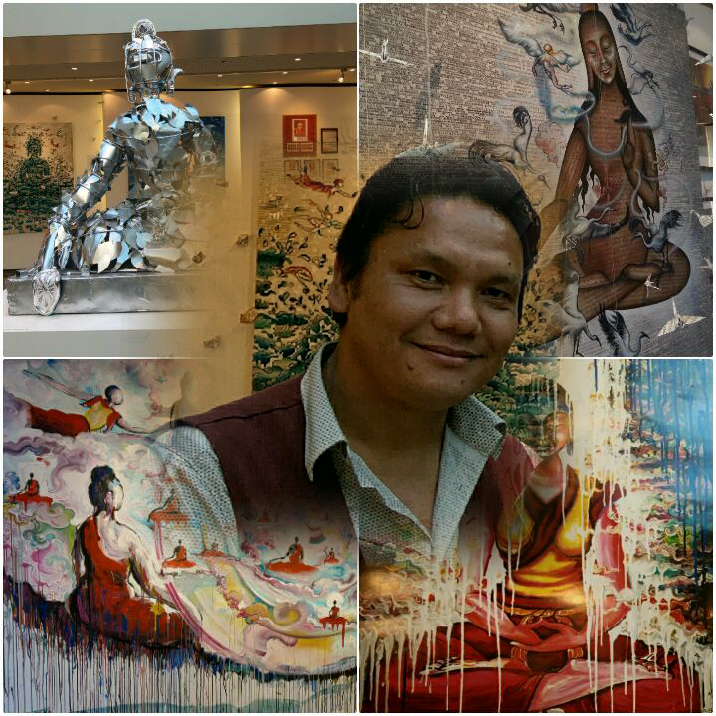 Tashi Norbu is a International Contemporary Tibetan Artist and live in Netherlands. He dedicate his life, heart and soul on his Master piece. His soulful and dynamic contemporary paintings attract inner peace, Every text and paint has an influence with the Tibet Cultures and infused with a modern touch.
The Genius Artist creates dynamic and complex arts . He Paint , sculpting and do a remarkable sacred tattoo . His arts are well-known around the Globe..
Click the links to know more of Mr. Norbu and see his Master Piece :
Museum and sculpture : http://www.tashinorbu.com/
Paintings : http://www.tashinorbu.com/recent/index.html
The Sculptures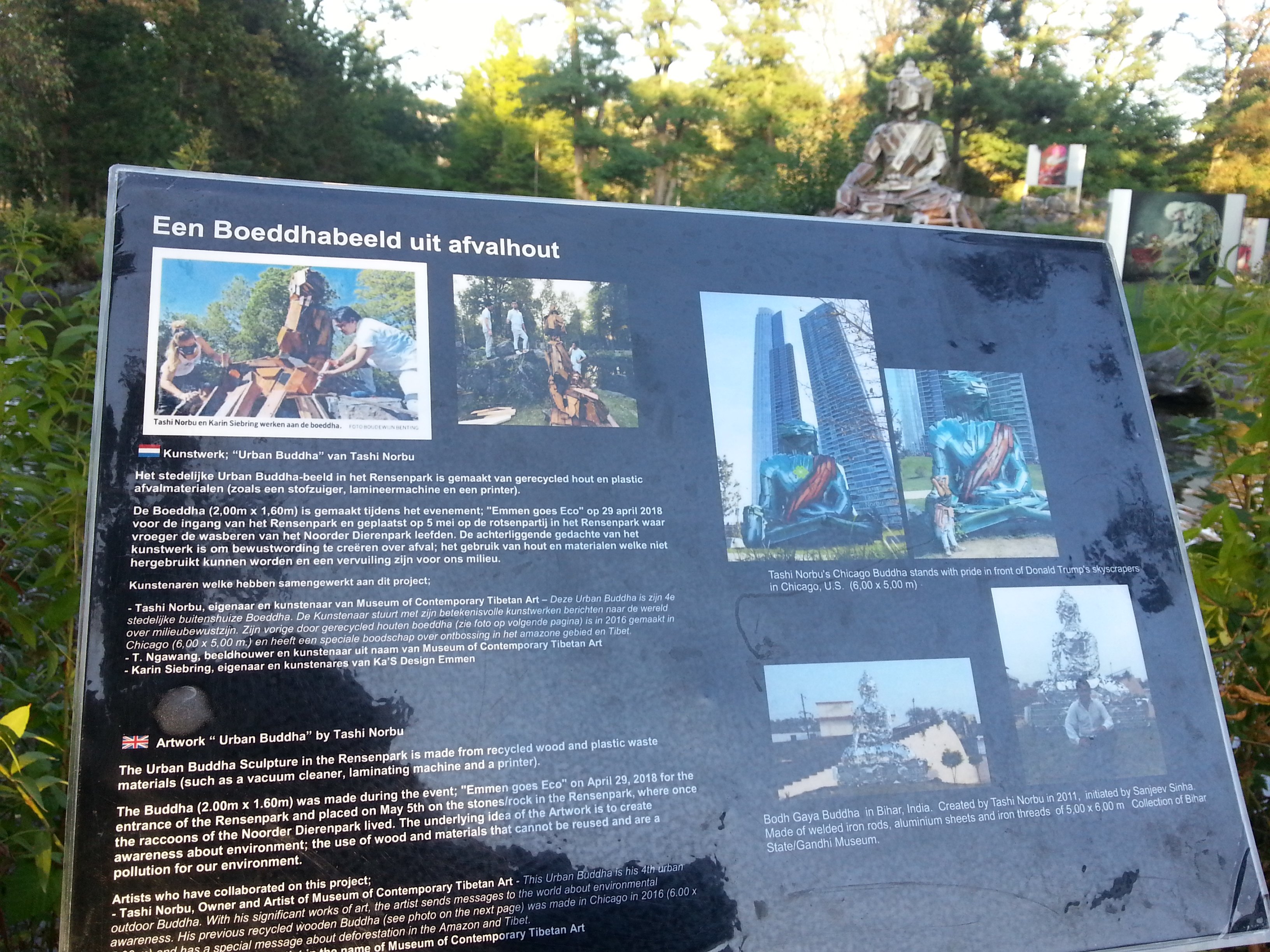 This billboard beside Mr. Norbu's gallery. You can see in this board the information about some of his popular sculpture International.
Popular Sculptures :
Chicago Buddha stands with the pride in front of Donald Trump's skyscrapers in Chicago , U.S . (6,00 x 5,00m ) made of recycle woods
the blue Buddha Photo
Bodh Gaya Buddha in Bihar , India. 2011 Initiated by Sanjeev Sinha . Made by iron rods, aluminum sheet and iron threads of 5, 00 x 6,00m Collection of Bihar State/Gandhi Museum. Silver Buddha Photo
Urban Buddha sculpture made in recycled woods and plastic waste materials . This one is placed beside Mr. Nobu's museum in Rensen Parc in Emmen NL. You can see The Buddha behind the board. Photo
---
(source from the billboard so readers can read the unclear text and photo link from google) .
---
His Silver Buddha sculpture placed in National Museum in AMSTERDAM.
Sculptures are made of waste materials like plastic , woods etc. that possible to use to make art . The Message of the Artist is to become aware of our environment and save our Mother nature for our children in the future, to have a clean and safe environment .
Tibetan Tattoo
Traditional Artist : Tashi Norbu
with co-operation of Respected Tatoo Artist Martina Koster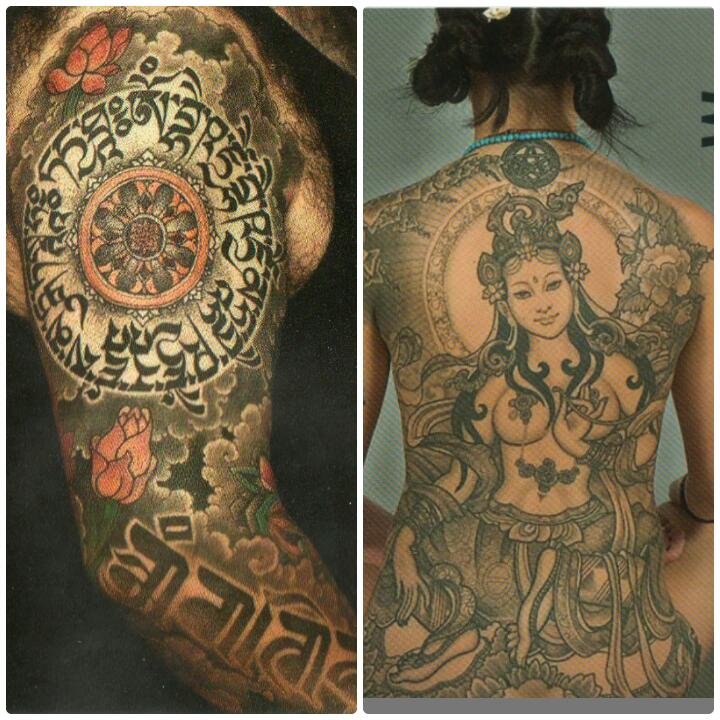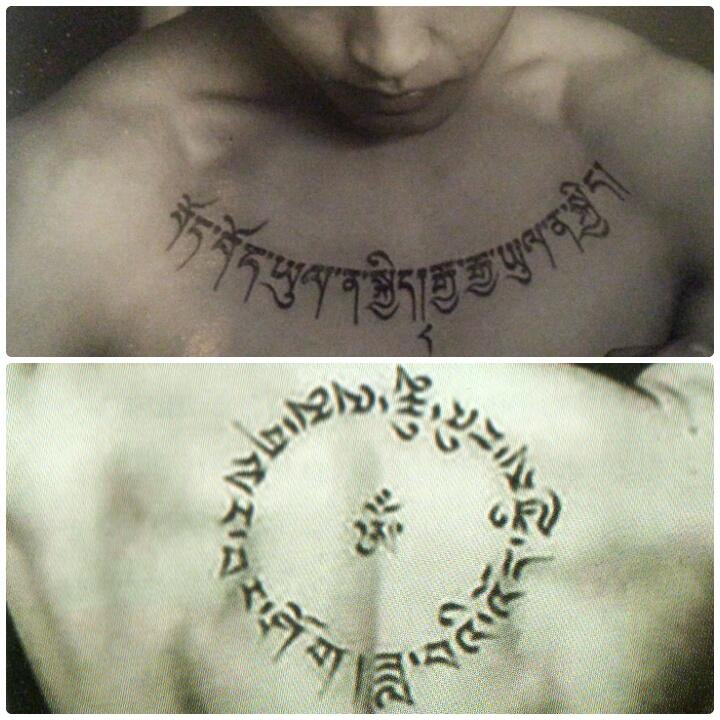 These are samples of the tattoos . (source from the brochure of the artist)
"Tattoo will be ritual: a symbolic behavior with meaningful "mantras" which will be performed at the beginning and the end of the tattoo session, to get us into the right mindset and focus us at the moment; suggesting a meditation session removing any negative vibe, assuring a safe passage and a balance in all."- Tashi Norbu.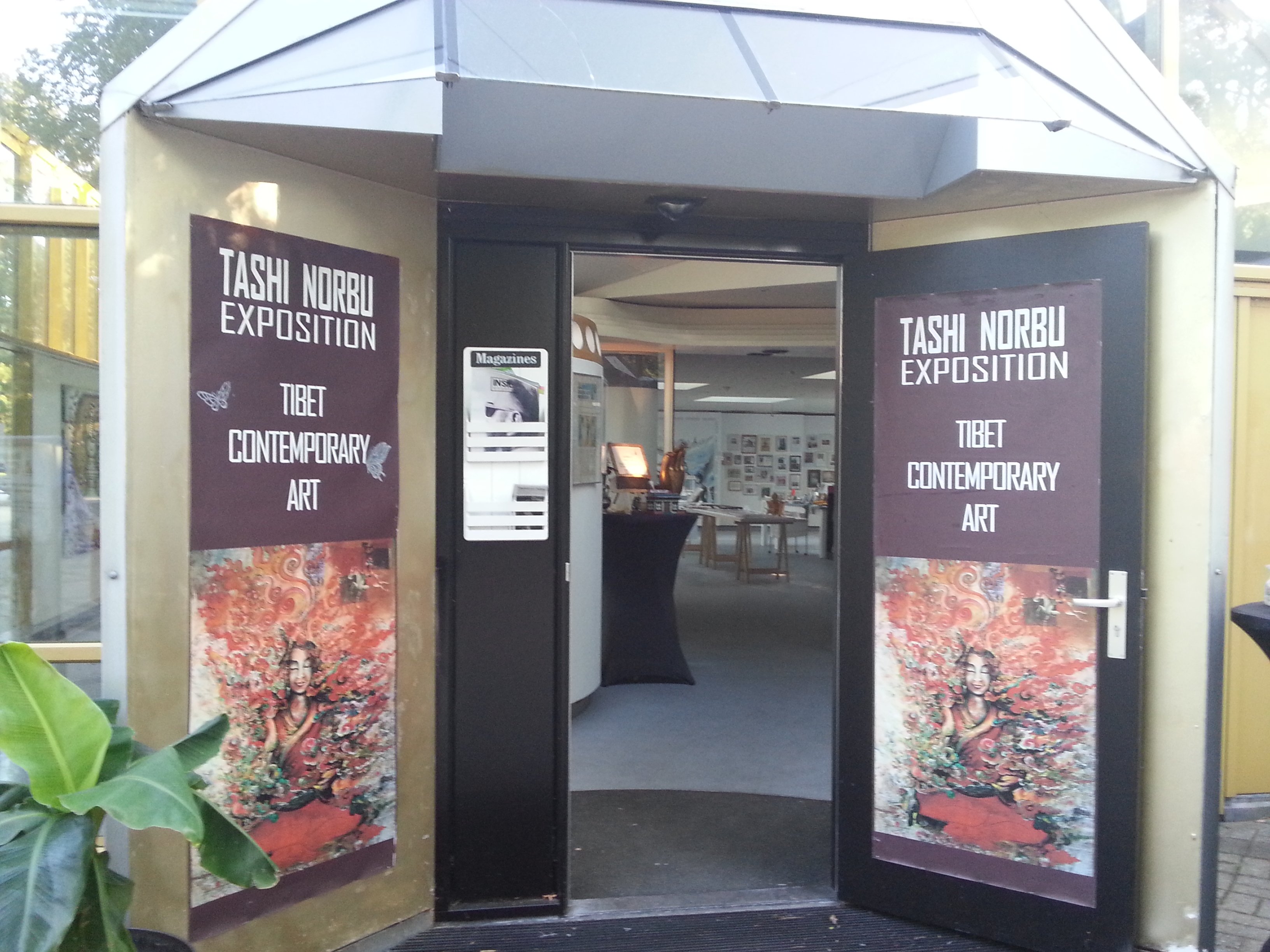 Entrance of the museum.
The Museum of Contemporary Tibetan Art is one of the best place to visit for the Art Lover.
Planning to have a beautiful sacred and respected tattoo? Let the Artist Tashi Norbu do it for you in his unique and special technique.
Please click the link to see the informations .
Museum of Contemporary Tibet Art.