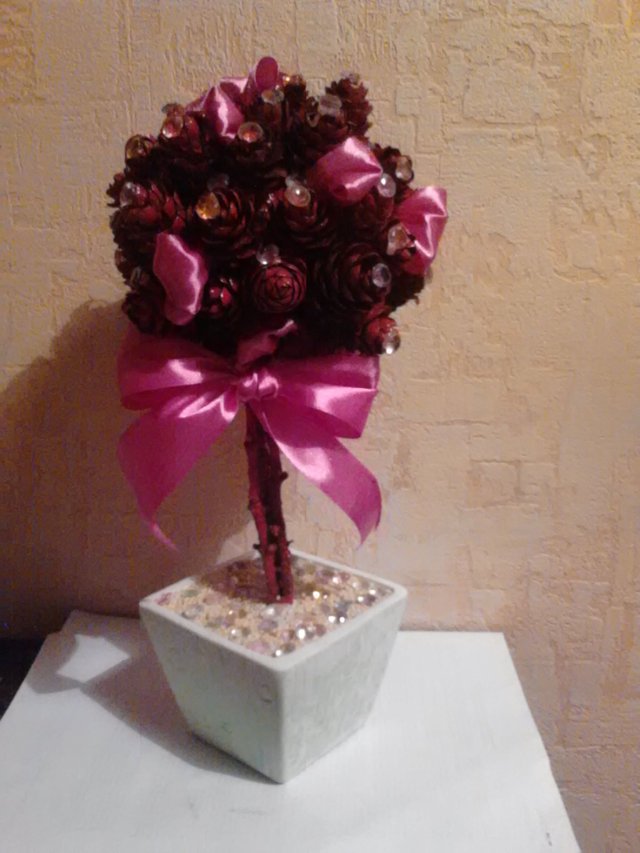 Hello))) Today I'll show you what a beautiful tree my daughter with his own hands made for school exhibitions last year.
In the old flower pot was put in the stick, poured gypsum, taped Christmas tree cones.
Then painted with spray paint and glued the beads, bows and ribbons.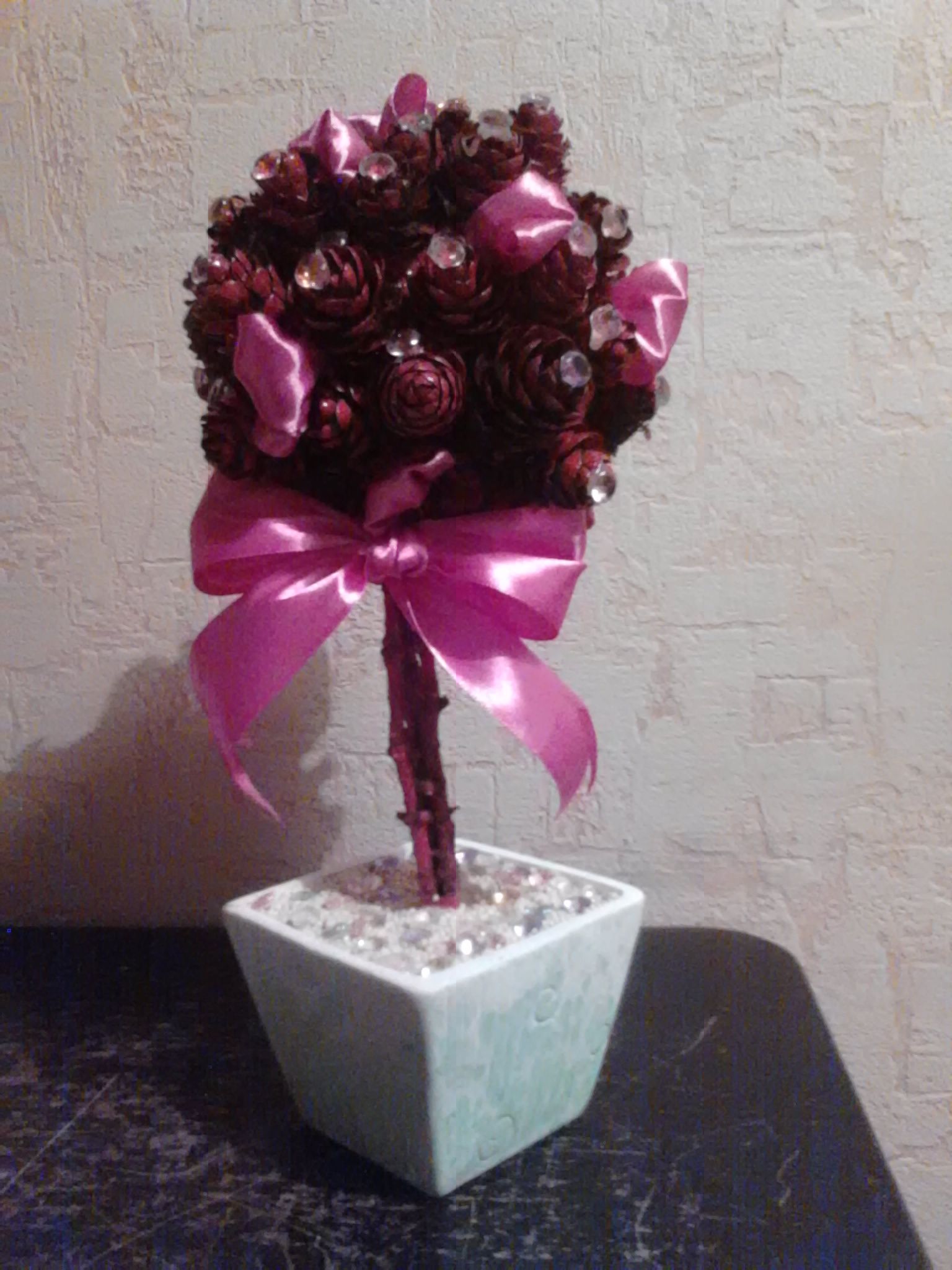 In my opinion, turned out beautifully.