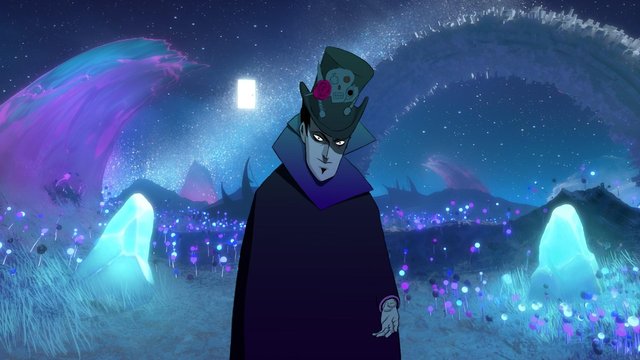 Some client work. I've already posted some of the progress on this previously. The client actually gave me a drawing that she'd done as reference for the character, and in the end decided she just wanted me to use that, so I can only take credit about half way for the character, because I really just polished up her design.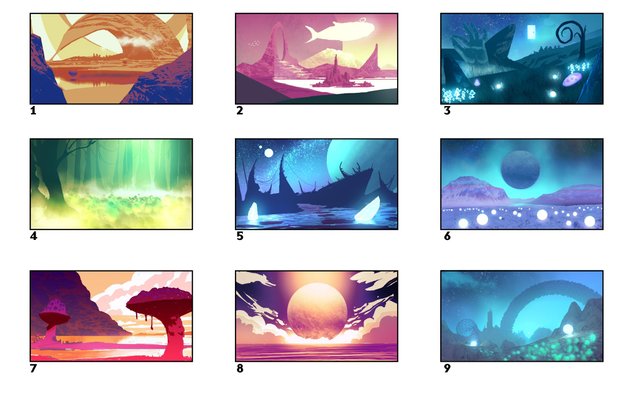 She ended up wanting to combine elements from 3, 5, and 9, so that's what you see here in the final.
I started this out in 3D, blocking in the space and major elements.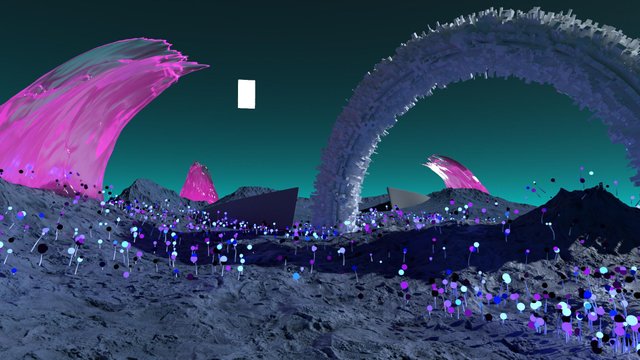 From there the progress went like this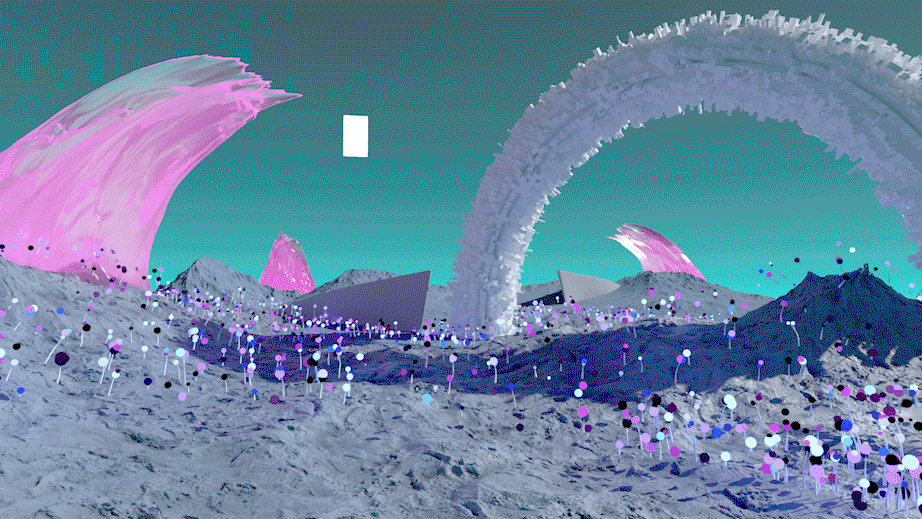 The way this works is by using the 3D base and some of the information channels 3D provides it makes my life easier when painting everything in Photoshop.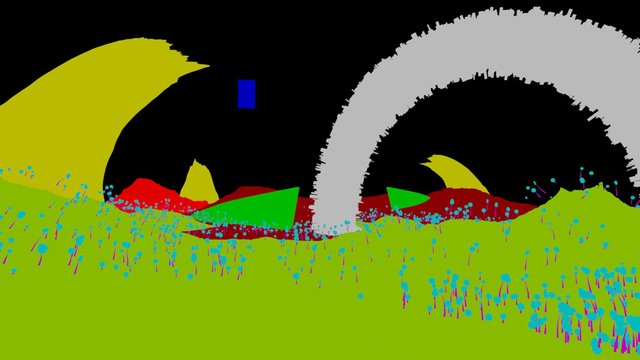 For example, this pass separates objects so I can easily make selections in Photoshop based on the colors.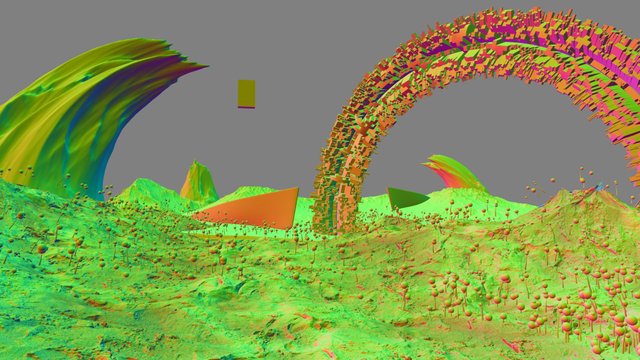 And this pass assigns a color for every surface direction. What that means is by selecting a certain color, I can select those facing surfaces. It basically allows me to relight objects in the scene. At one point I used it to add the light for the glowing crystals, but I ended up painting over all the ground anyway.
That's how this sausage was made. Hope you all like! :D
As always, thanks for looking!