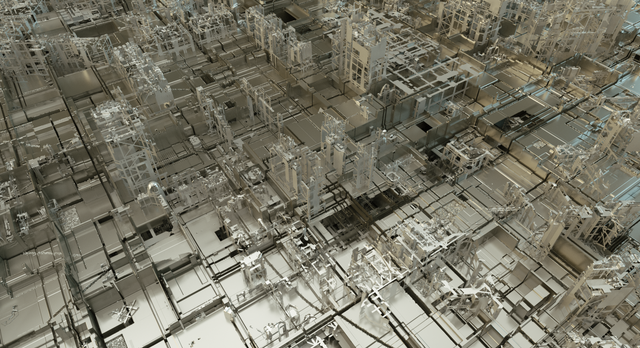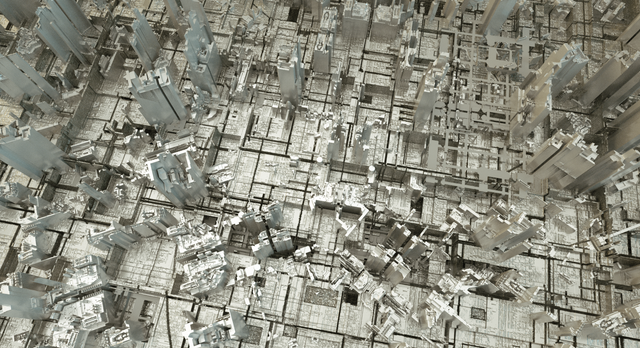 Messing around with greebly things again. These are pretty fun to play with. This time along with displacement, I also used some abstract geometric textures to drive the opacity so I could get these frames and areas that are open.
Not sure what I'd ever use this for, but a neat effect.
Steem is on sale! Get some while it's hot. You'll be kicking yourself when it's back up to $3 if you don't. Don't say I didn't warn you :)
Thanks for looking peeps!