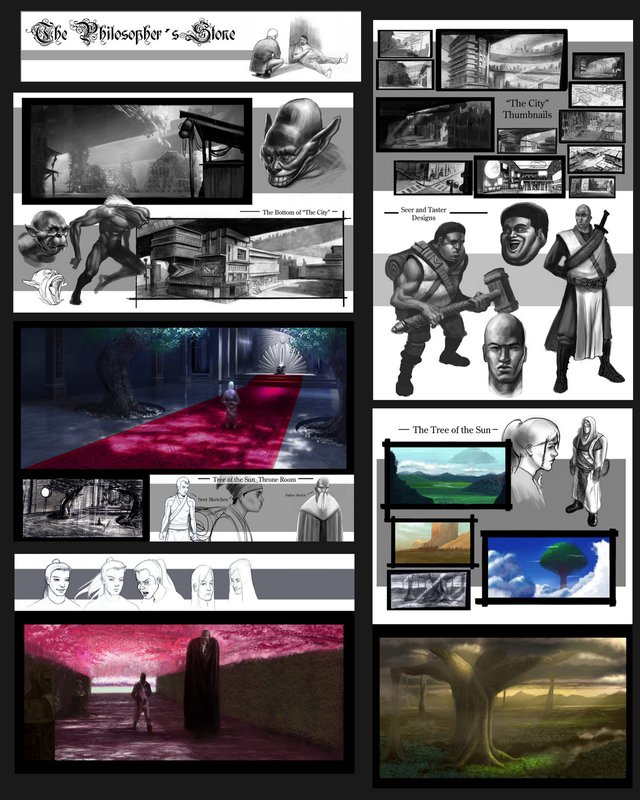 This is an old art school project from 10 years ago when I was an art student. It was for a visual development class. Visual development is basically world building. You design everything from a story that you either create yourself or take from some classic story.
Against my instructors advice I'd typically come up with my own stories or dramatically change an existing one as I did in this case. This one was "The Philosopher's Stone". Honestly huge chunks of the story I've forgotten, but there's a race of people that live in a giant tree that haven't had much contact with the outside world, and a huge mega city filled with excess and poverty and corruption. A group of siblings from the tree race people venture to the city in search of the philosopher's stone. I've pretty much forgotten the rest.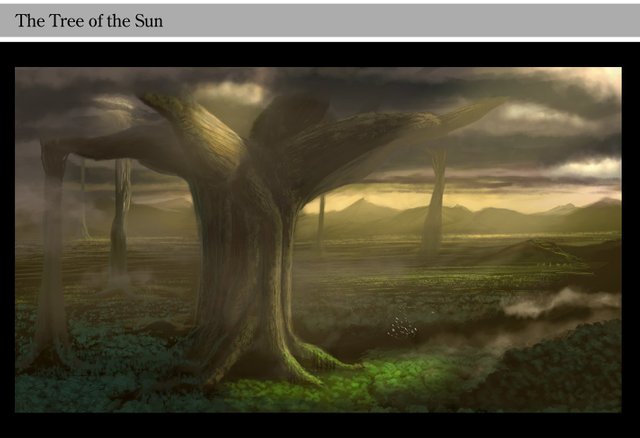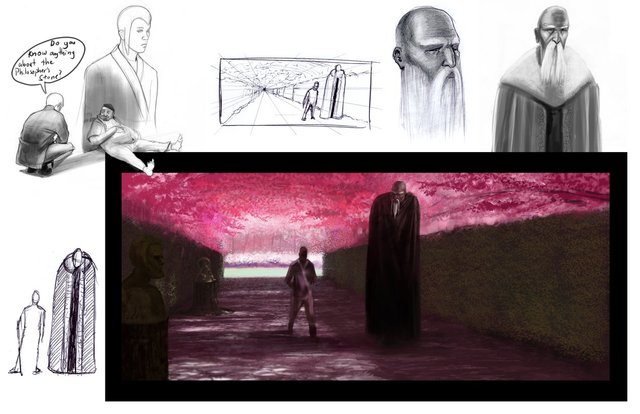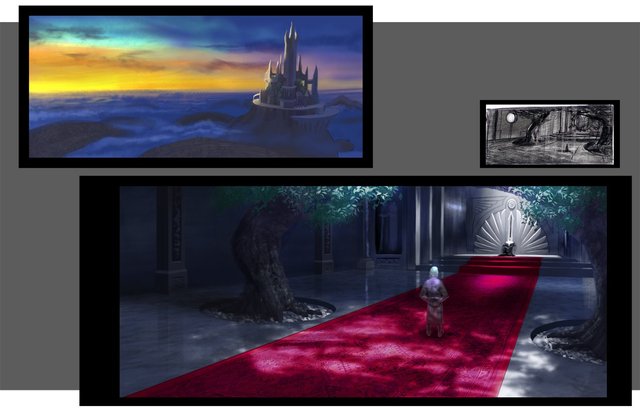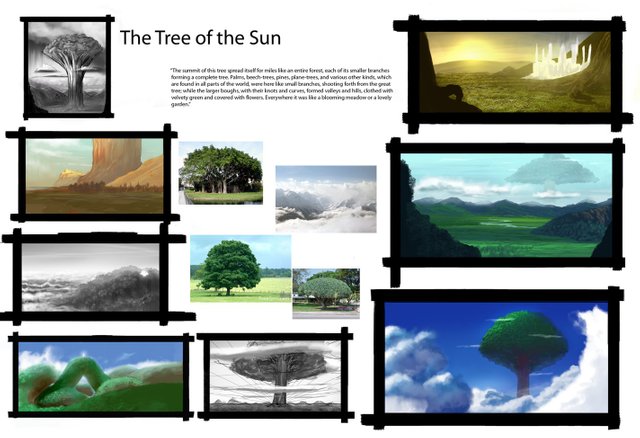 I remember I wanted to work trees and wood into every part of the design for the tree people. The siblings that are the main characters are nobility among their race. The King, their father is...well really tall. I wanted to convey that he was ancient, and I was leaning on the shape language of a tree in that too. So there's trees in the throne room, the statues are made of wood instead of stone, that was the foundation of the concept.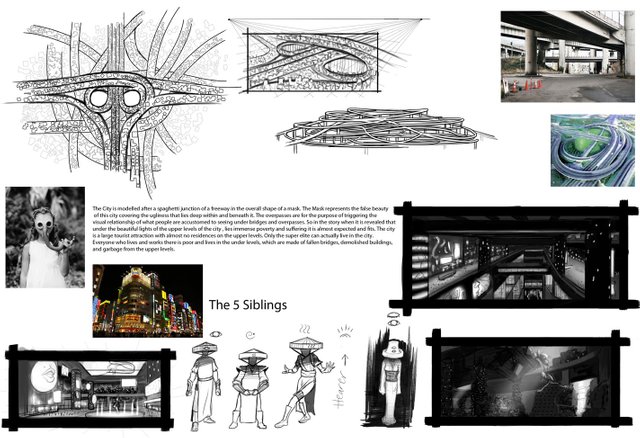 The city in the story was built on what looked like a huge spaghetti junction of highways, but there were buildings on them all. The concept was that they just kept building over the older city so the lower you go the older and more impoverished the people. At the bottom it's shanty towns and mutants, in a sea of garbage and wreckage.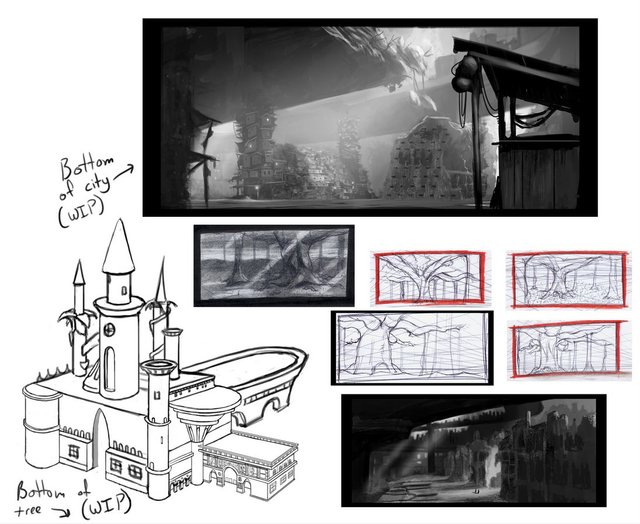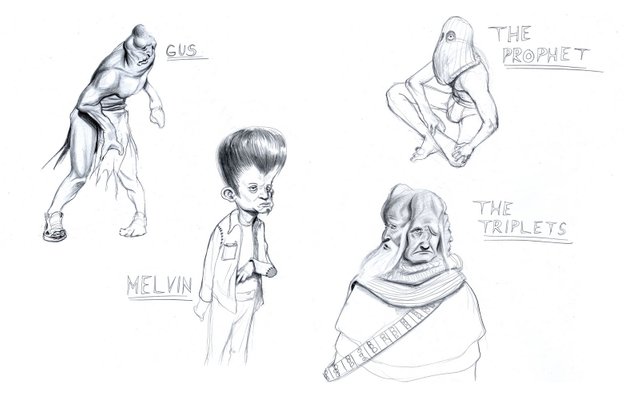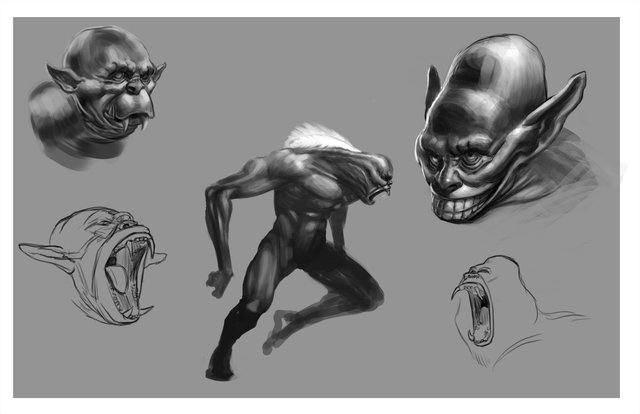 I remember this was probably my favorite class in school. The instructor was an art director at Pixar and used to teach nights at the art school after work. He taught me a LOT as up to that point most of my art education had been pretty focused on just developing my technical skills and not much design from a narrative standpoint. I haven't typically shared work this old because there's so many technical issues with it, but I thought this was a pretty fun project and I don't feel like creating something new tonight :D
Hope you like! Thanks for looking!