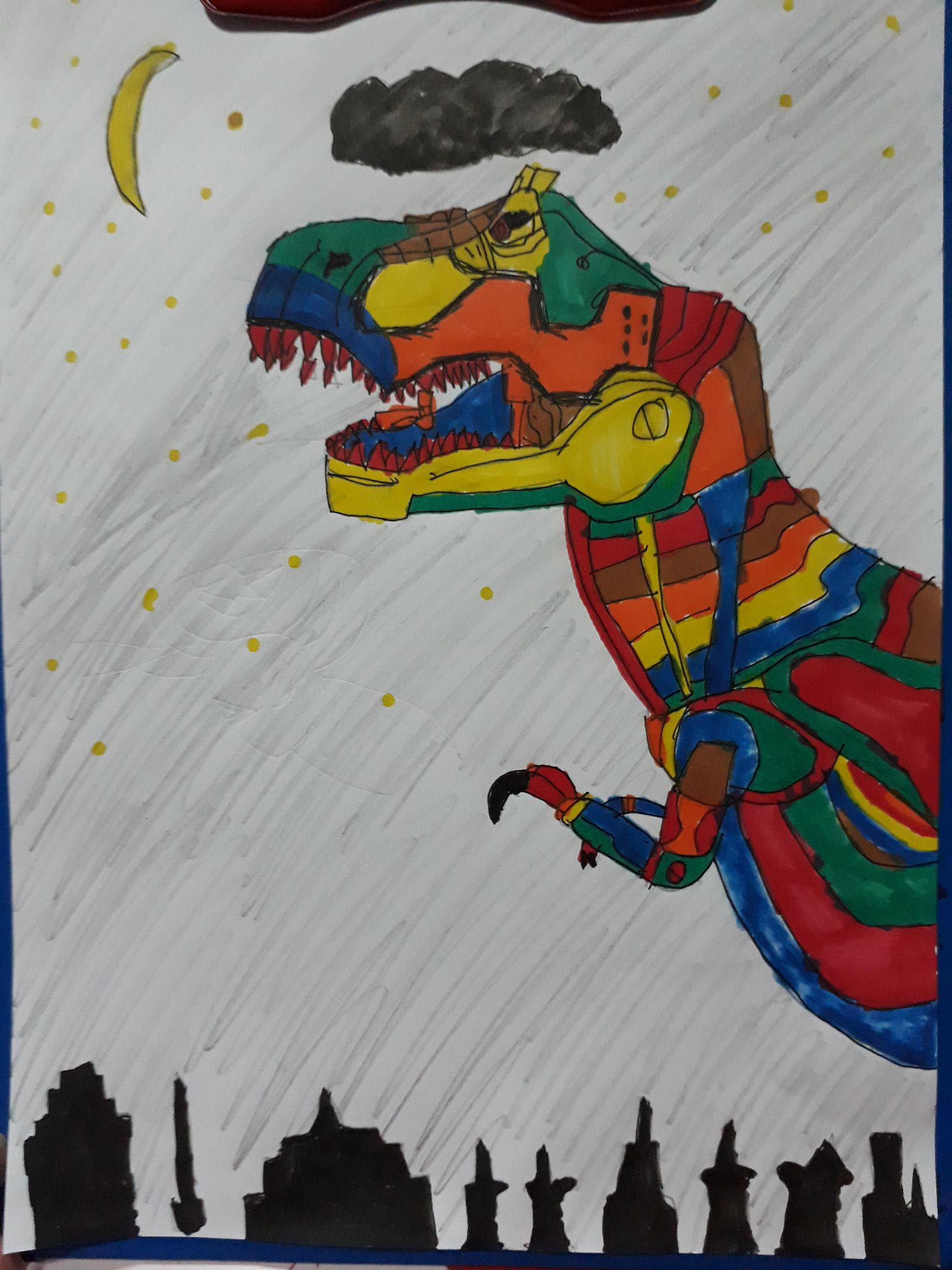 Good day Steemians! Today I'm here to show you my son's Rainbow Robo T-Rex! :D
Mikhail likes dinosaurs very much since he was 2 years old till now. He knows most of the dinosaurs names but, the most he likes is T-Rex. T-Rex is his all time favorite. I used to buy him all movies about dinosaurs and the one he likes to watch is "Jurassic World".
He likes T-Rex but, he's afraid when he sees some customized T-Rex personally :D LOL!
He wants to give and dedicate his drawing to his big bro @rigaronib. He is the King of Holi-Art who let Mikhail recreate his Holi-Art masterpiece. Let's take a closer look at Mikhail's Rainbow Robo T-Rex.
Mikhail thought of that name and the drawing was originally from google. I actually didn't saw that he drew it without me LOL! :D
PROGRESSION PICTURES
This was the photo when he did his Rainbox Robo T-Rex. He used his pencil for it.
He told me that he took 20 minutes to draw this one :D

Then he used a black marker to highlight his Rainbow Robo T-Rex.
And he said that it's very hard to highlight the drawing. He was afraid that he would do some mistakes Haha :D

Next he drew a few buildings to show that his Rainbow Robo T-Rex is as gigantic as Godzilla. The buildings that he drew were like shadows.
I asked him why did he colored those buildings in black color. He answered me that, "Because it is night, Daddy. The Rainbow Robo T-Rex likes to show at night because of its colors.
I'm speechless LOL! :D



He stopped drawing for a while because his Mom @thidaratapple wanted him to go out go to the department store. He continued his Rainbow Robo T-Rex in the evening.

And now, he started to color his Rainbow Robo T-Rex using those coloring pens.
I don't know why he colored it like a rainbow. He just told me that he often sees T-Rex with only one color so, he thought an idea of coloring it like a unique T-Rex. Well, I'm just "Ok, nice buddy, you're so talented" :D



After he colored his Rainbow Robo T-Rex, I asked him if he could add some clouds and stars to make it look nice at night if that's a good idea.
He answered me, "It's night right, Daddy? but, what would be the clouds's color?".
I told him that "It's up to you, buddy. It's your drawing so, imagine what would be a better color for that cloud."
And this was it :D

After that cute cloud of his, he drew some stars using his yellow marker by dotting them to the upper side of his Rainbow Robo T-Rex.
He told me that it's better to dotted the stars around than to draw a normal star for it. Cool! :D

And finally, he used his pencil to shade it around his drawing to make it look like a nighttime.
I asked him how did he thought about shading it and he answered me, "I just saw it on YouTube. Sometimes I'm watching good drawings like you told me."
Well, yeah. I forgot that I told him to watch some drawings on YouTube Haha! LOL! :D

And It's DONE!
His RAINBOW ROBO T-REX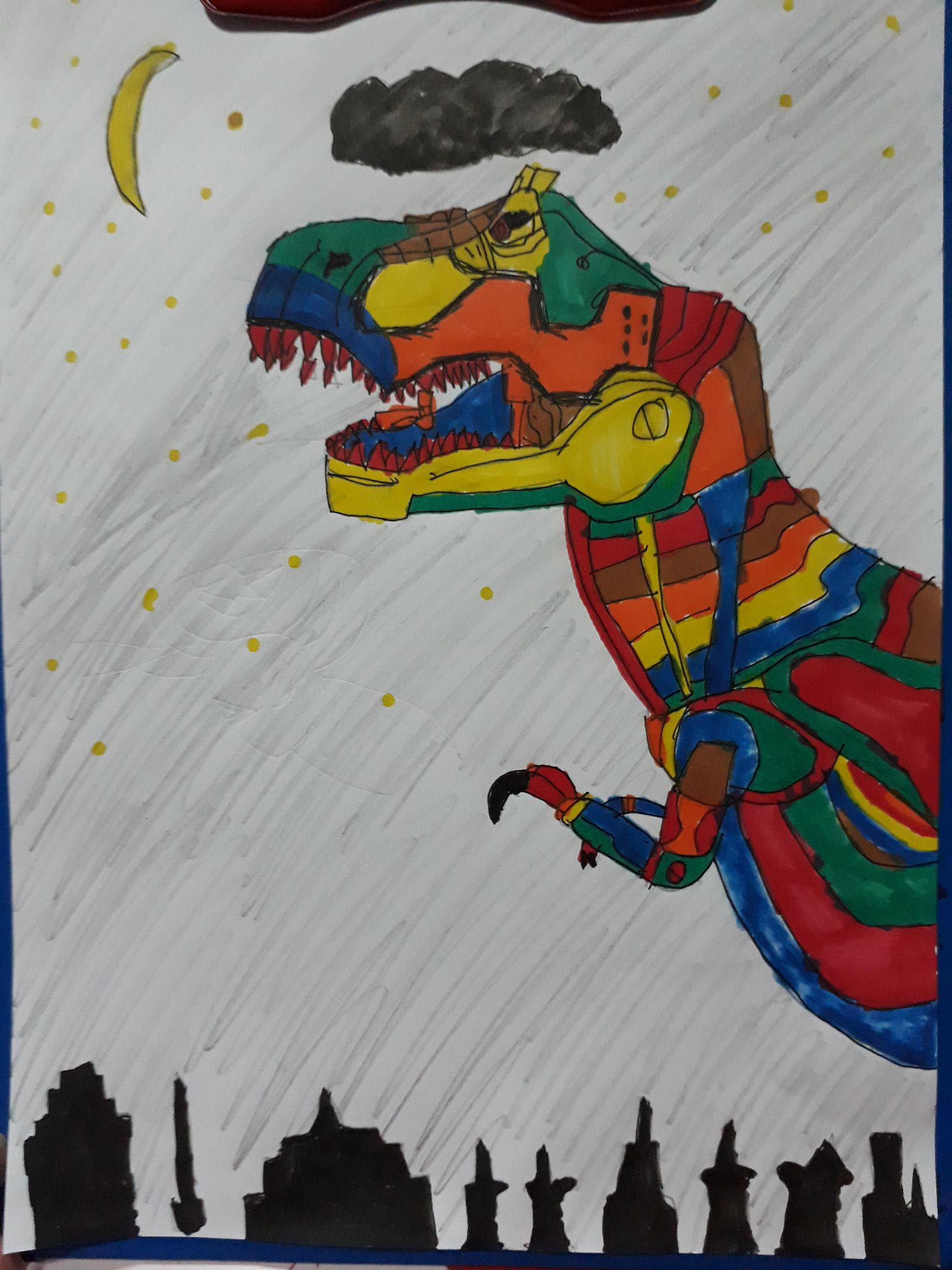 I hope you all liked it guys! Thank you! :D

If you want to see Mikhail's Drawings, please visit these links below :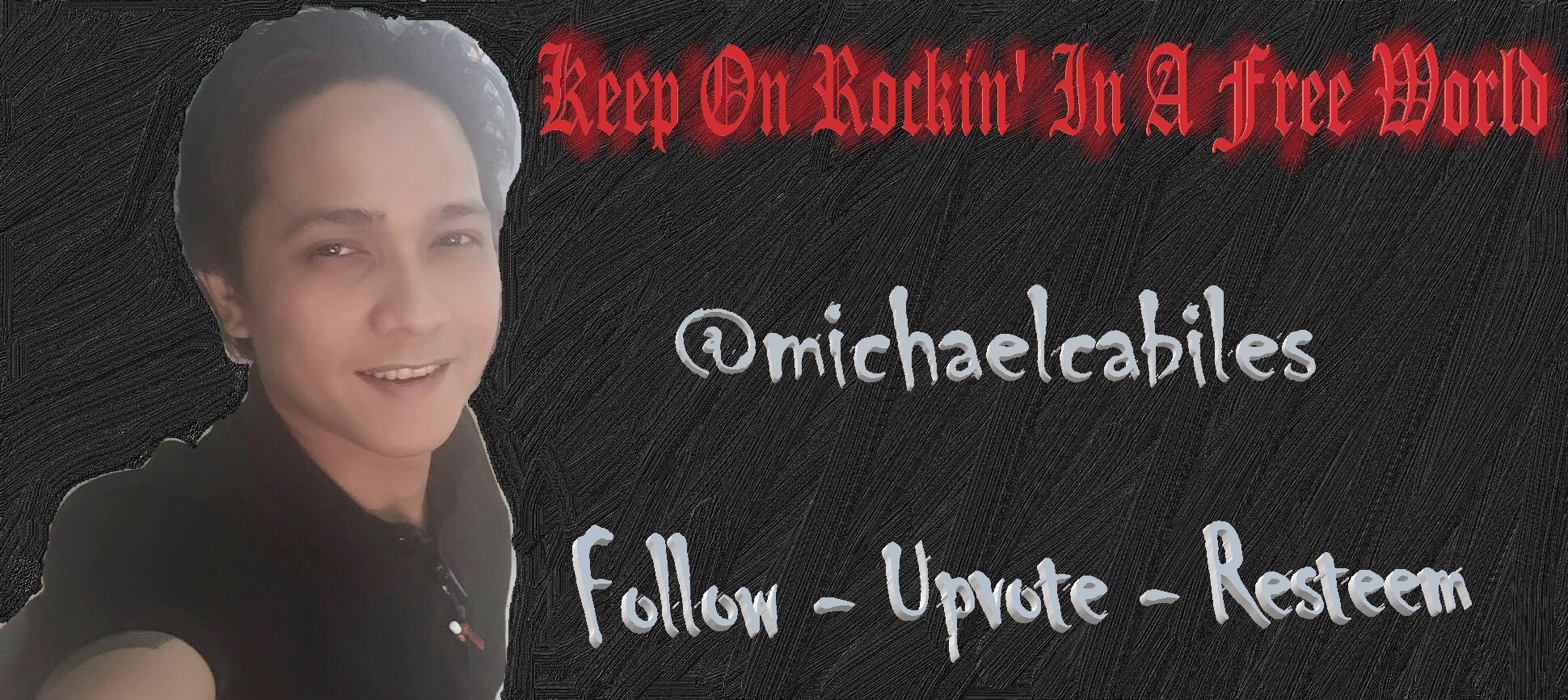 If you want to know which wacky holidays that you should be celebrating everyday, you can visit our family friend and The King Of Holi-Art @rigaronib
If you like poetry, you can visit my lovely wife for her daily poetry posts @thidaratapple

Please, do the community a favor and support @steemgigs, Terry who blogs using @surpassinggoogle, as a witness. He is a very nice person who helps Filipinos here at Steemit including me. He needs our strength.
How to vote:
1.) - Go to https://steemit.com/~witnesses
2.)- Scroll down to bottom, and type in steemgigs and click vote. (You can only vote once per witness if you try to vote again the original vote will get deleted.)

If you want to give him witness voting decisions on your behalf, visit https://steemit.com/~witnesses again and type in "surpassinggoogle" in the second box as a proxy.