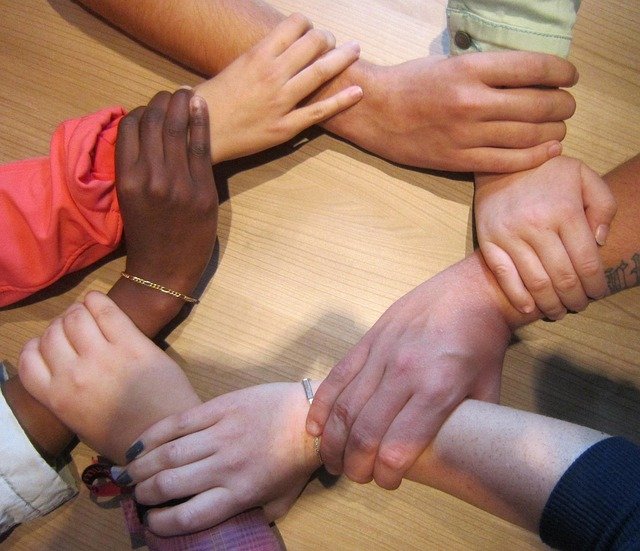 Best Practices for Steemit Newbie Artists
Hey guys, Meredith Loughran here - and I want to share some best practices for Newbie Artists on Steemit.First of all, you may be wondering who the hell I am and why's this any of my business? And that's a great question.
I have been online active building websites, participating in social media, message boards & chatrooms, and blogging since 1999. And while I don't have huge followings anywhere, there is one thing I do well - community engagement and advocacy. It's what I'm good at and something that I love.
And not to toot my own horn, but I consider myself to be one of the better solo, organic curators on the platform. I might be a minnow still, but I think like a whale.So here are some Best Practices to get noticed, build your following, and stay out of trouble.
---
Don't just slap a picture up and call it a day
Stop the Wham, Bam, thank you Ma'am bullshit.
One of the things that drives me absolutely batshit crazy is trying to find original artists and Steemit newbies to support and the only thing they post is a picture.
Seriously?! What the fuck is that? If I wanted to see pictures, I could flip through my photo album or search Google to my heart's content. Part of being a community advocate and curator is finding people willing to engage in the community.Tell me a story... or something.
What prompted you to post?
What was your inspiration behind creating it?
Give me a nugget of humanity so I have a small window into who you are and whether I want to support and share your work!
---
Get Verified!
There are a few ways you can get verified. As a newbie, you've probably seen a bunch of Steemians with neat badges like this: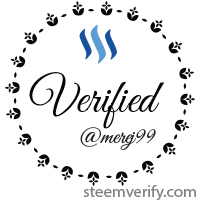 The other way is to create a footer template with links to your other social media sites.
And finally, you can do an Introduce Myself post.
Many new users post a picture holding a sign with the date on it and tell us a little about yourself.
Why is this important?
A major part of this platform is building trust.
Everything is saved on the blockchain and there are several groups, witnesses, and active community members who want to keep Steemit legit - which means you have to be legit too.
FYI - a blockchain is a permanent ledger of all the goings on - from posts to comments to balance transfers and payouts. By being open sourced, anyone can look through our history. Our posts are also picked up by Google search, which is very important to us as individuals and Steemit as a platform.
---
Citations
Cite your work.
If you've originally posted your work somewhere on the internet, do your best to cite the original source when you repost it on Steemit.The reason is SEO (Search Engine Optimization). Search engines have savvy algorithms which will recognize duplicate material.
It's not out to get you and tear you down, but it will become confused and blacklist you if you are flagged as a plagiarist. Yes, self-plagiarism exists and it is a huge problem.
By citing the original post/artwork, you will actually boost your search ranking because it backlinks to your other websites/blogs and recognizes you as an authority on the subject.
At the very least, make a statement somewhere on your blog post that the work was created by you.
Cite other people's work.
While we can be avid fans, it's doubly important to cite someone else's work!If you see a picture or piece of art that inspires you - cite them as you share their products/creations.
There is a potential for legal action and hefty fines if someone really wants to come after you for infringement on their copyright. See DMCA
Use legitimate Public Domain and Creative Commons sharing sites.
I personally use Pixabay and Dreamstime for most of my non-original artwork; Giphy for animated gifs.
NEVER PULL PICS OFF GOOGLE SEARCH OR WIKIPEDIA
Just because they appear in search doesn't mean they are free to use images.
If you do a Google image search, click Search Tools; Usage Rights; Labeled for Reuse.
Even then, visit the webpage of the image to double check that it is labeled Public Domain or Creative Commons with or without restrictions, which depends on whether the originator simply wants a link back for acknowledgement.
---
BUILD YOUR TRIBE
using the 3 C's
Content creation - Comments - Curation
I am going to keep typing this until my fingers bleed. If you're going to give yourself half a chance on Steemit, you need to build your tribe of supporters and followers.
Give us a reason to connect with you!
Content creation is only a small part of the process. Engage with people through upvoting (curating) and leaving comments.If you've read about my 90 days on Steemit, you will know that I have NO EXPECTATIONS of earning.Of course I want to make money here! If payment disappeared tomorrow I would be seriously disappointed. I might even go back to blogging on my own website. But I would seek out and follow my favorite artists and content creators elsewhere. That's because those people have left an impression on me, and I don't want to lose that.
What is your Steemit legacy going to be?
My Number 1 piece of advice
Do the right thing all of the time.
---
---
Your comments, upvotes and shares are always appreciated.
Thank you.