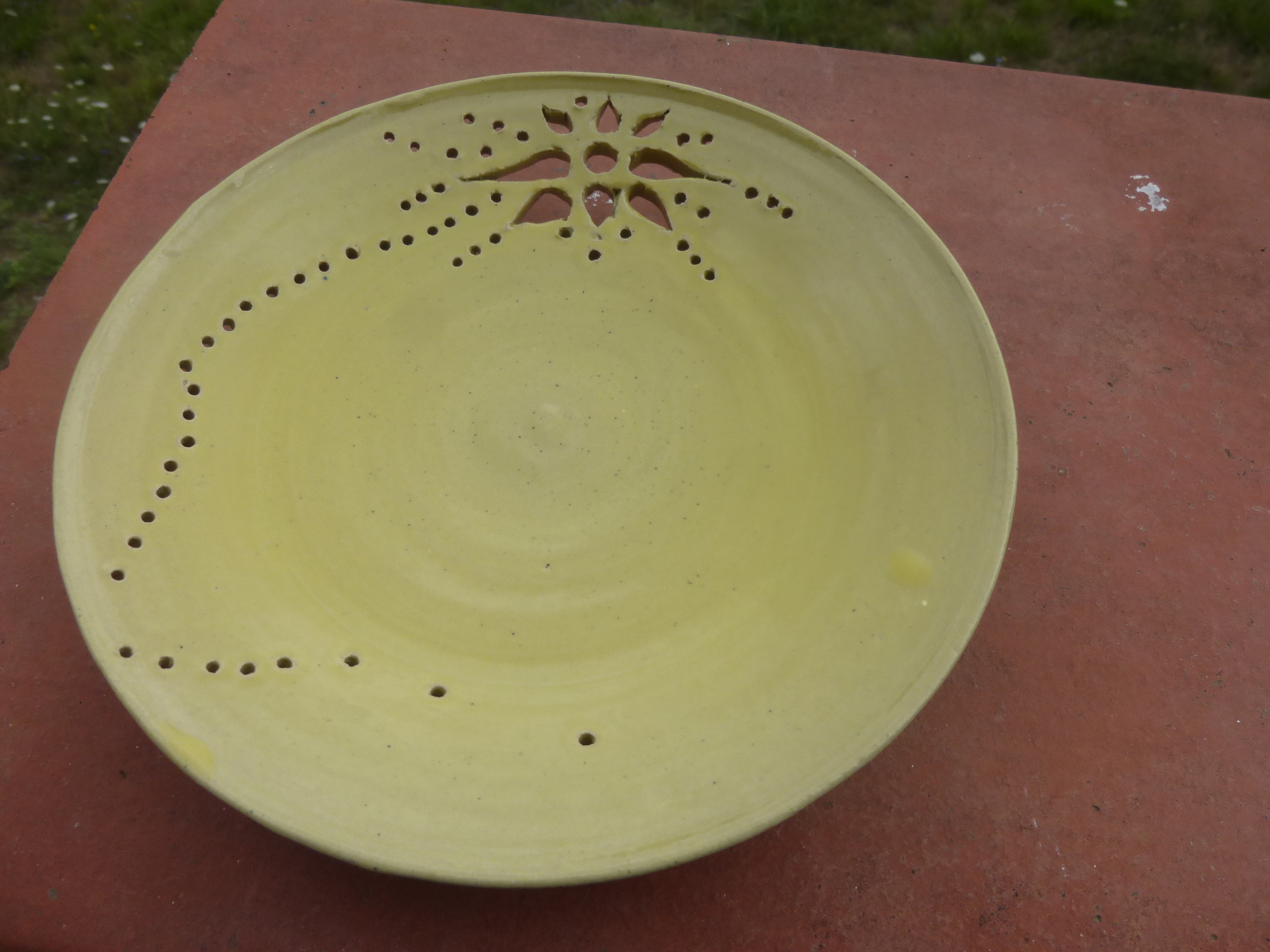 Carving a bowl requires some special tricks and I will explain how I do it.
Carving pottery is not a skill I want to develop further. I did it several times, but do not have enough patience. A friend showed me some examples of carved pots and let me know she would like to have some. So we made a deal: I threw the platters and she would make the design and carve them. She did a ceramics class in the past, but throwing is not her forte.


I have used all sorts of tools to carve and decided round holes can be best made with a drill, the special ceramics tool (a hollow tube) does not work for me. For other shapes I use a knife that Americans call an 'exacto' knife. It is in the photo.
The carving should be done on the leather hard clay, grès St Amand, in this case, with no grog.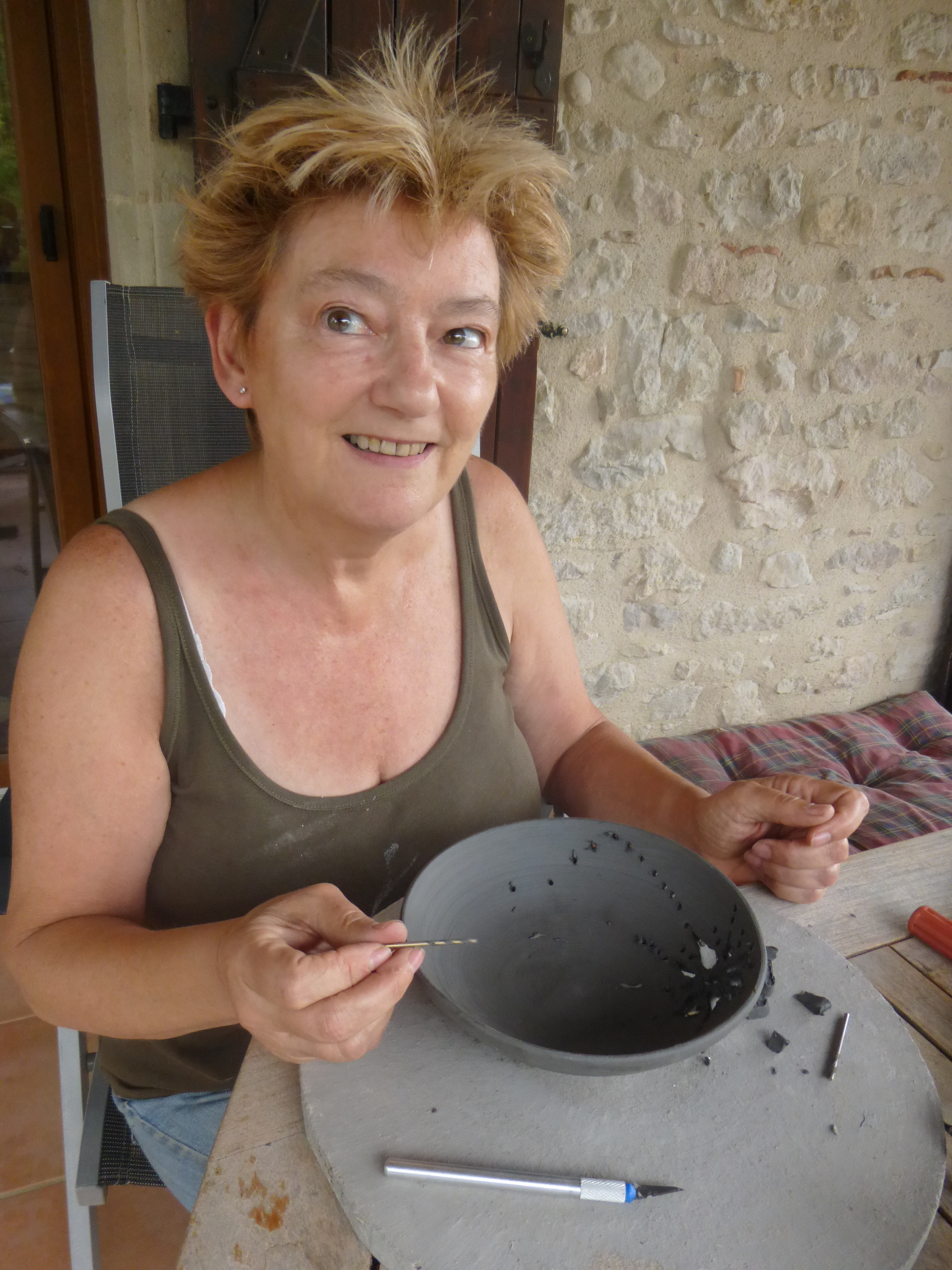 The rough edges should be left alone at this stage. When the clay is dry the burrs can be cleaned up by carefully rubbing with your fingers and by spongeing.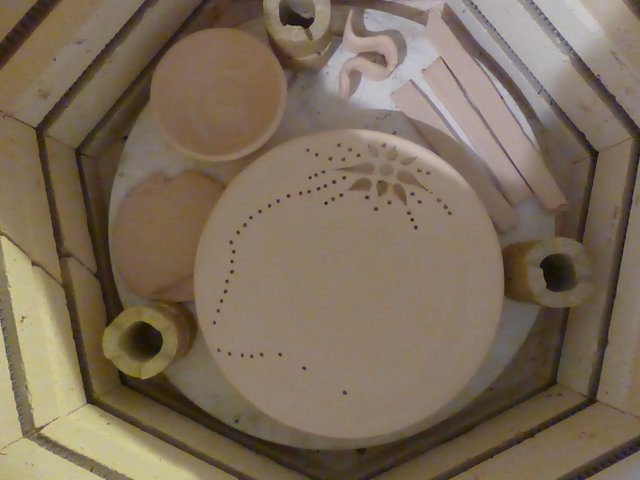 After the bisque firing the glazing can start. We used two of my transparent glazes with an addition of oxides and pigment. It is somewhat tricky to prevent the glaze from filling the holes. I used my spray gun, an airbrush compressor and spray bottle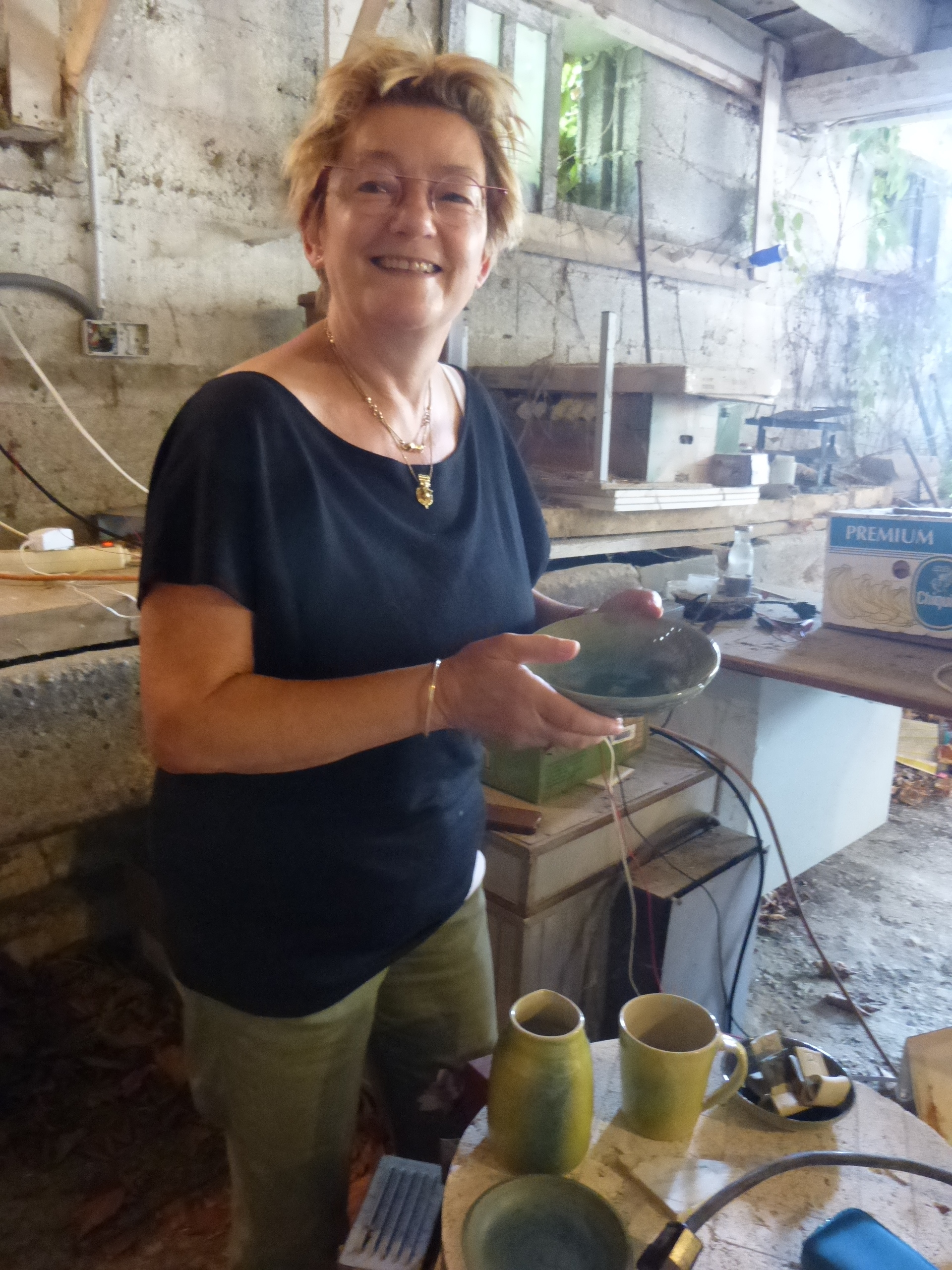 The ware was fired to cone8 (in the sitter or 1220C) in my electric kiln.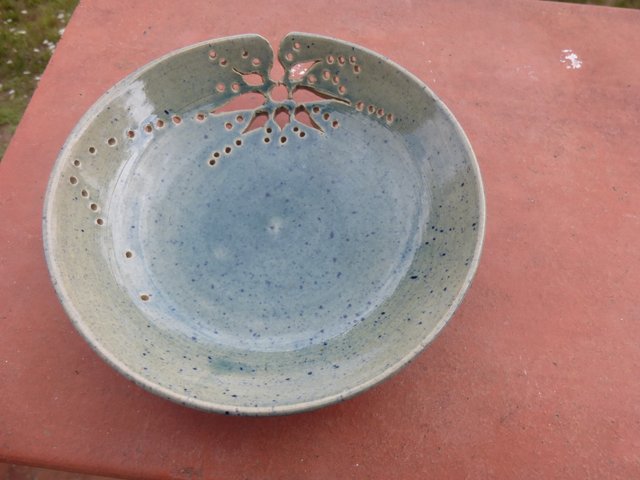 I hope you liked this post. I would like to meet fellow potters here on steemit. Please make yourself known so I can follow you.