Hello my dear friends of steemit, I hope you are very well.
Today I want to share with you a drawing that I really liked, one of the most popular characters in the horror genre, the killer clown or better known as IT, we met him in the 1990s by the American writer of fictional, supernatural novels . , science and of course of terror and mystery the great Stephen King.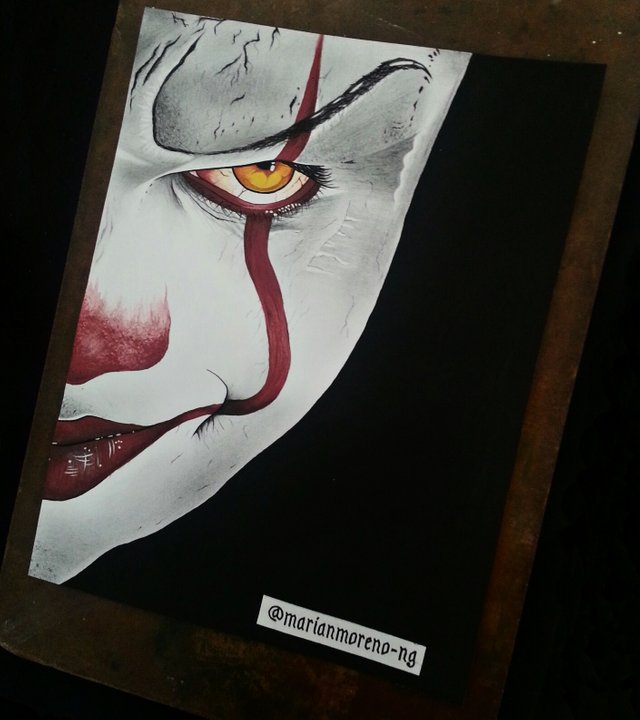 Personally, the 1990 clown if I manage to generate too much terror and many nightmares. After investigating a little about this character to get to know him a little more, I knew that when Stephen King wrote the novel in 1986, the story that inspired him really happened and even darker than the one we know in the movie Clown Pennywise.
A short summary of how the Clown Pennywise movie came into our lives. It all came up with a man named John Wayne Gacy, also known as the Clown Pogo and after that man's terrifying secret came to light, he was known as the Assassin Clown. This man was an American serial killer, who raped and murdered 33 young people, 29 of his victims were buried in the basement of his house and the other 4 were thrown into a river, and what does the clown have to do with everything? This, because John Wayne Gacy was an entertainer of children's parties who worked in the entertainment profession for a long time in the 70s, called himself "Pogo the clown", a character that he created himself.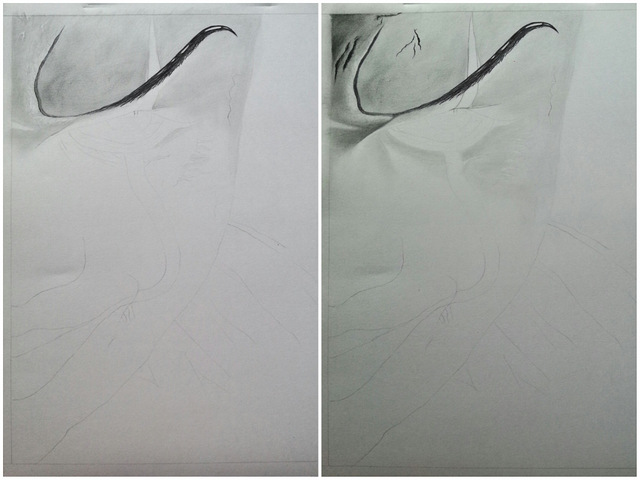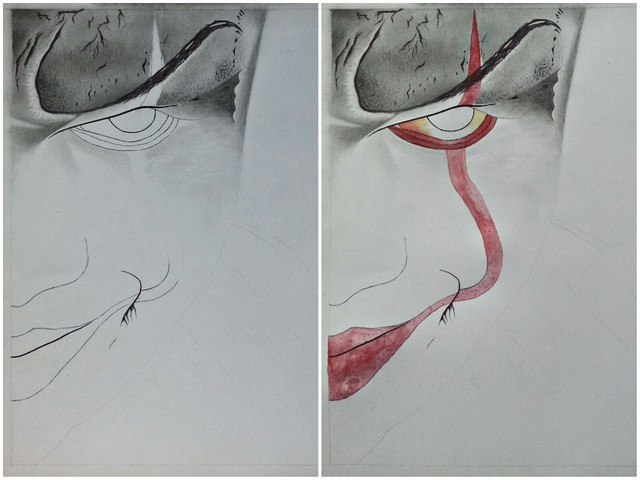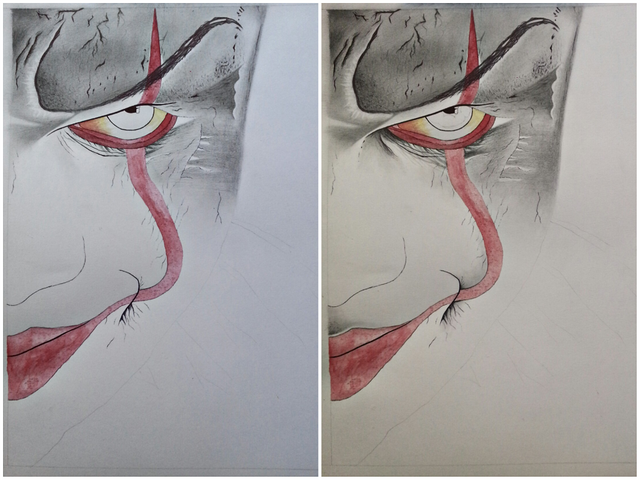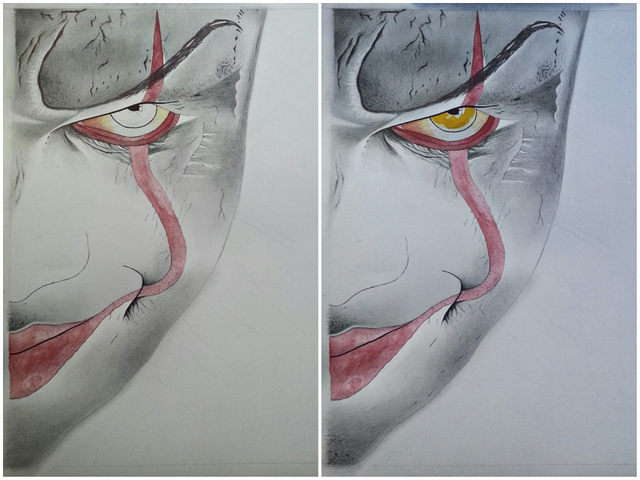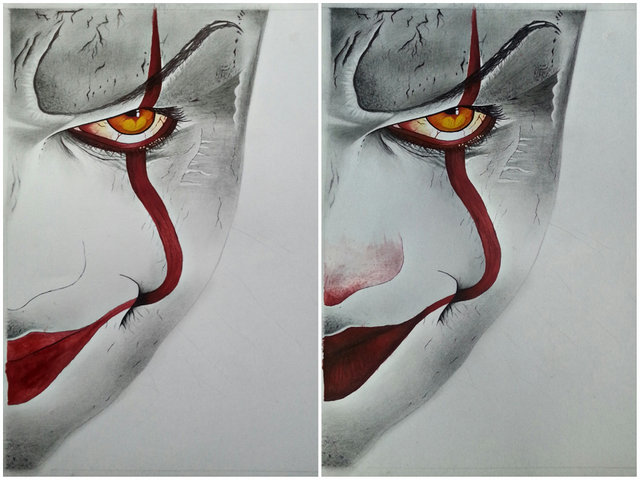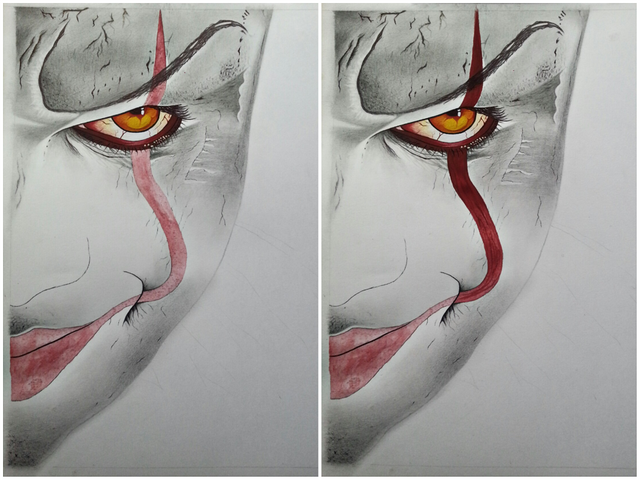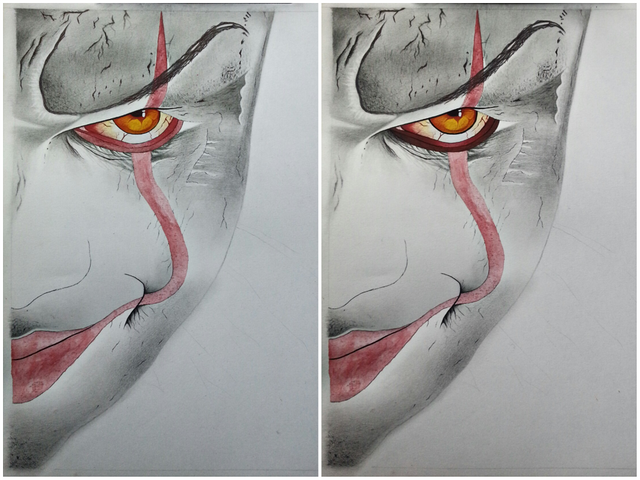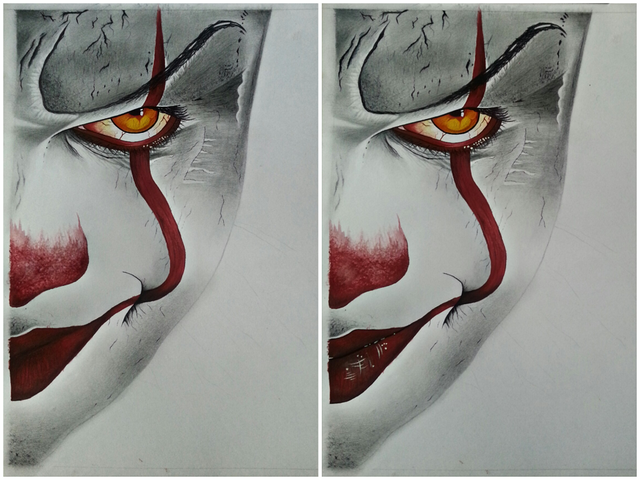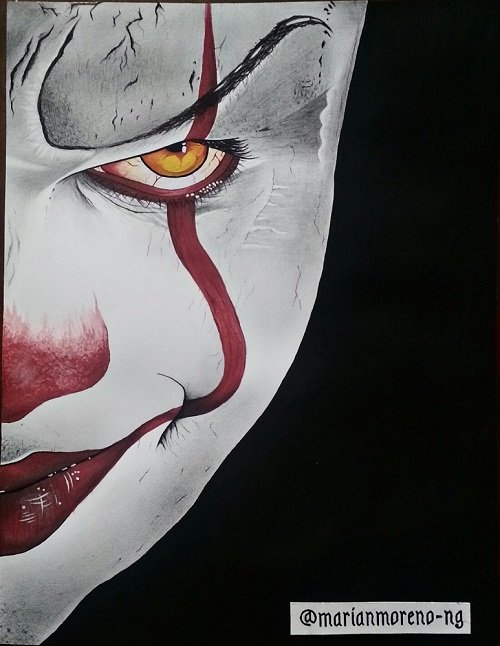 Materials:
• Watercolors Faber-Castell.
• Brush Faber-Castell, fine tip.
• Brush extra fine tip.
• Sheet opaline.
• Photos with the Samsung Galaxy S3 phone.

If you liked my drawing, let me know with your valuable vote and your comment. If you have any advice or constructive criticism for me, do it and I will gladly take it into account. I hope to see you soon!