¡A big hello to everyone!
The drawing that I bring this time is an illustration with the black pen of a house in the moon surrounded by stars and pines, it uses the technique of pointillism in some areas of the drawing, the rest are lines and parts of pure black. In this drawing it takes approximately 20 hours, I hope that the photographic process and the result will please everyone.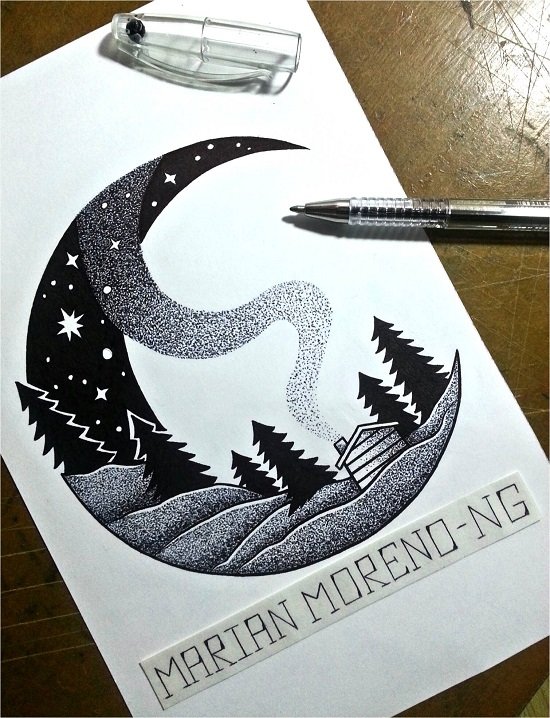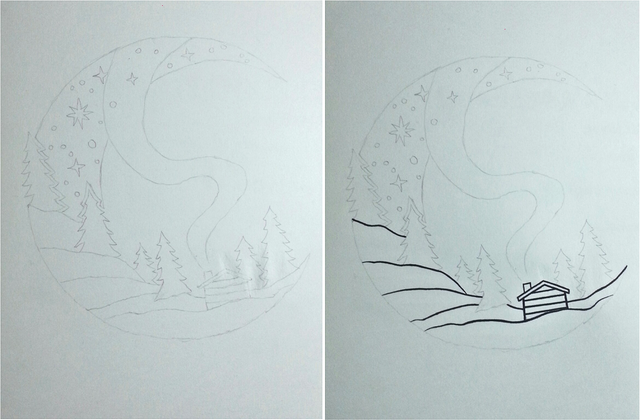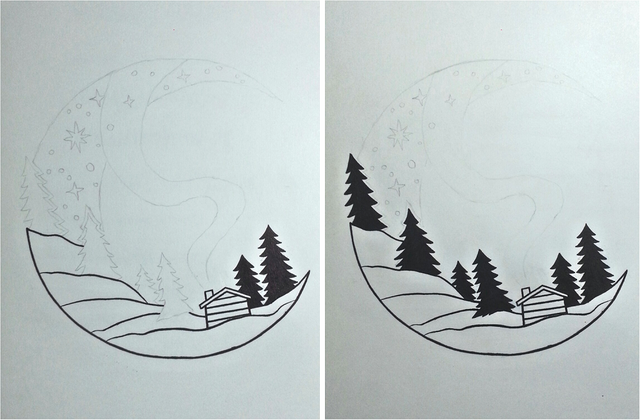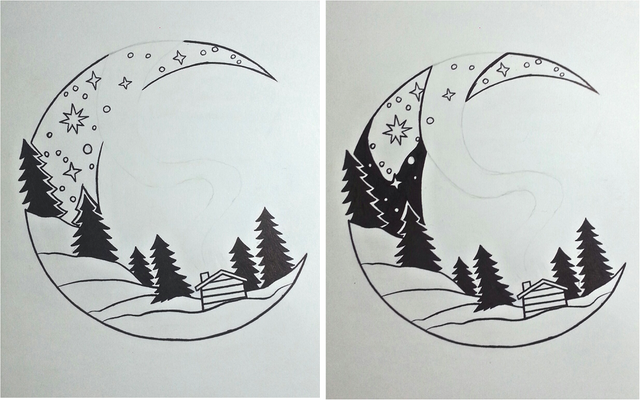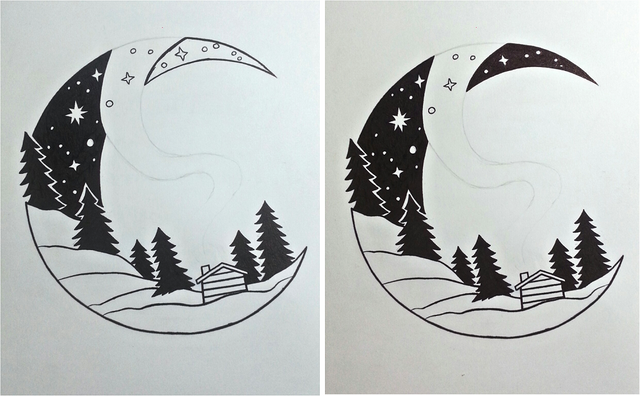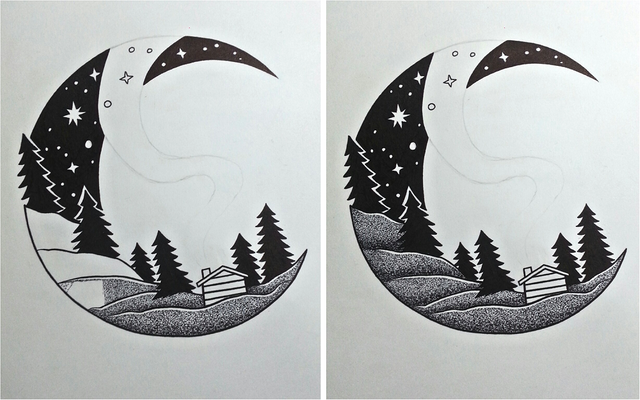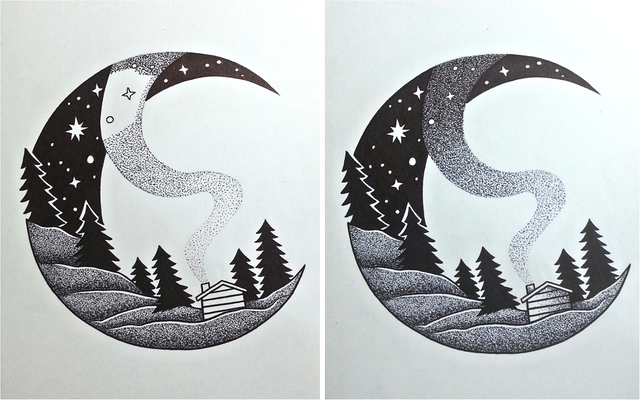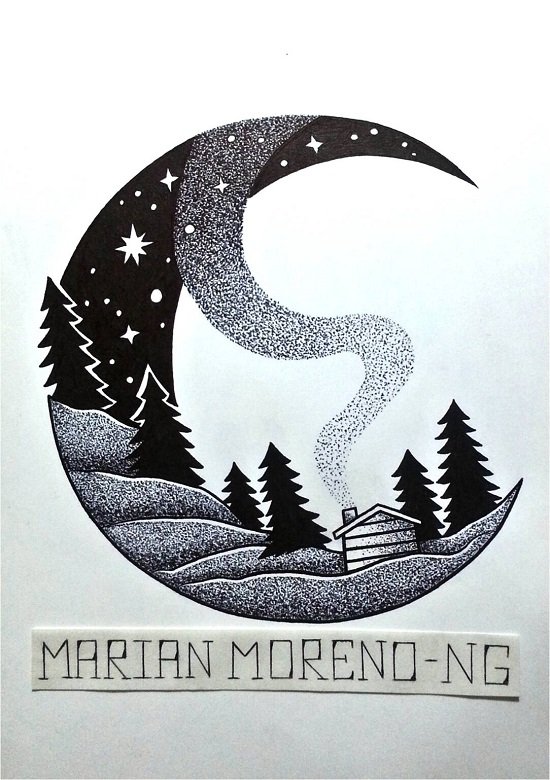 If you liked my drawing, let me know with your valuable vote and your comment. If you have any advice or constructive criticism for me, do it and I will gladly take it into account. I hope to see you soon!