Red Bull!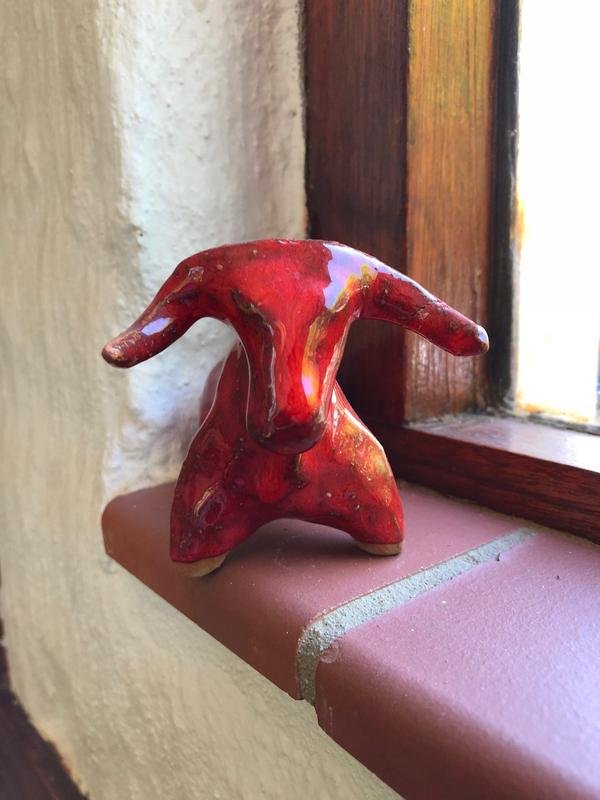 This morning I was watching Dakar 2018 stage 2 and saw many teams are sponsored by Red Bull!
This made me think of a red bull my dad made of clay and red glaze.
I love red bull he made and always notice it where it is standing in their window.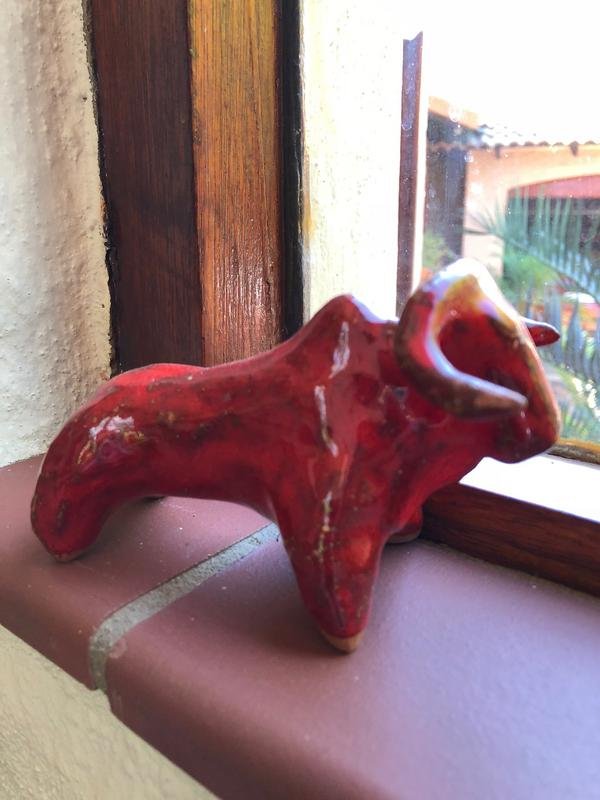 Great piece of art!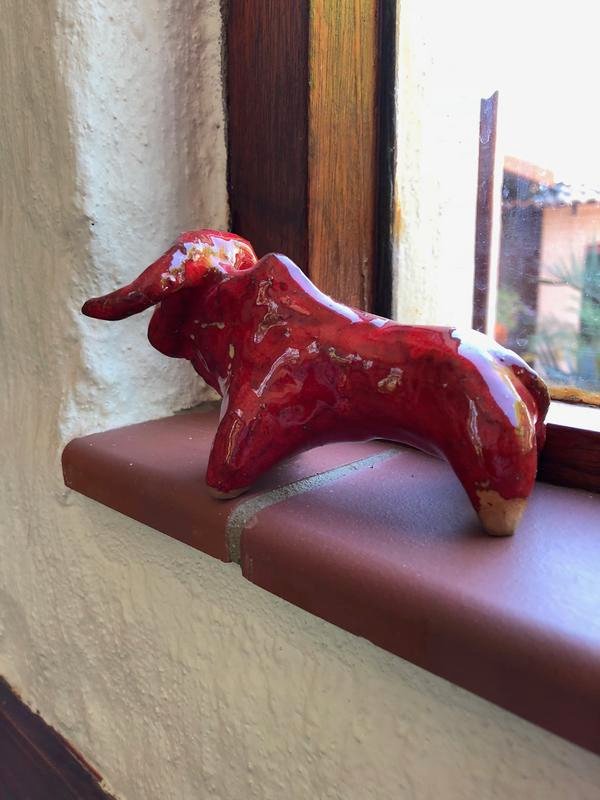 Cheers 🍻🍻🍻
The photos were taken by me with my iPhone