A Late Late Tribute To The Last Forest
Once upon a time on Steem there was a little writing challenge by @calluna. About five months ago its deadline came and went to become history. A little fan of such good titles and concepts had a history of his own. A history of missing the great titles and concepts that came and went.
But he still dreamed of taking part in these challenges as life happened all around him and left him with no time to sit and type a forest into oblivion.
And still, one day, while testing new watercolors, he painted the shortest story with the title The Last Forest there was.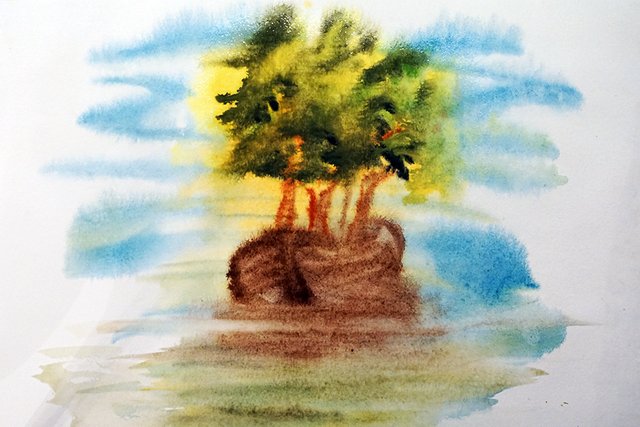 It did not begin, it did not end. It just was. Not quite happy, he tried to edit it...or rewrite it in watercolor.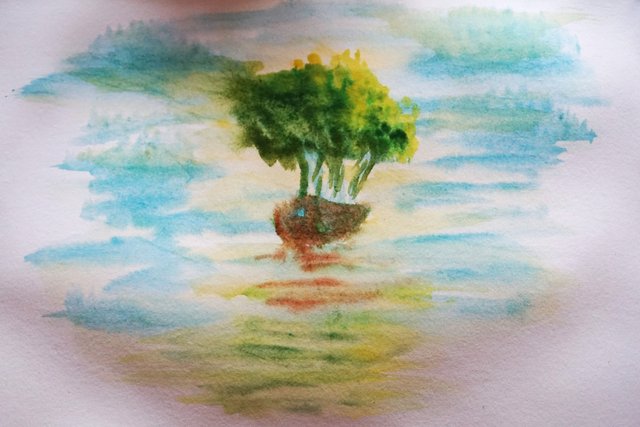 But even watercolor stories need patience and work. And he had less than enough. And so The Last Forest came not to pass.
Alas.
---
Thinking of writing, dreaming of drawing, editing photos like there's no tomorrow for this concrete forest I live in,
Yours,
Manol