Greetings steemians :)
My workflow has significantly slowed down, but October inking marathon was really too much for me in my current situation. Had to catch my breath, I hope you don't mind ;)
Word for day 30 was:
Jolt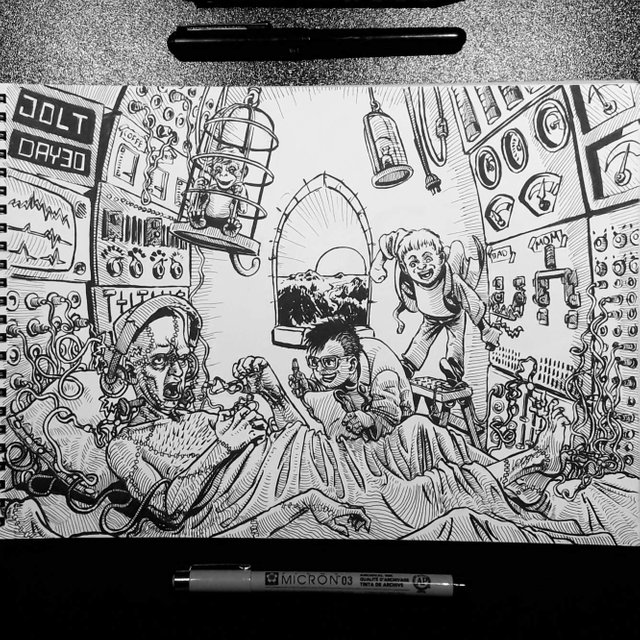 " Just a typical weekend morning in our home"
This one took really long to complete, especially considering that almost all my other inktober were done in a single seating. this time started with a pencil underline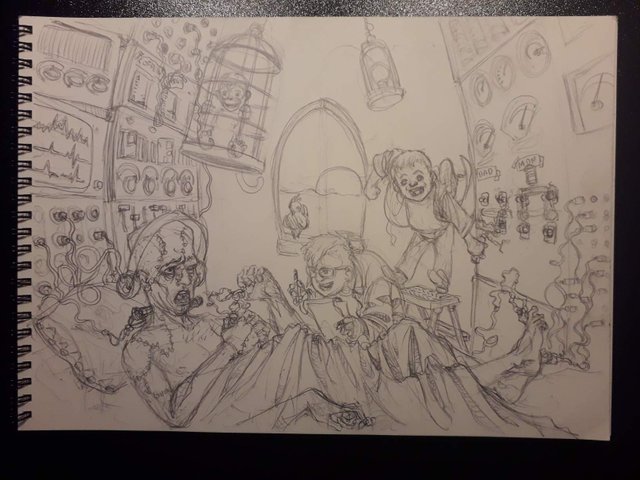 next day took out my pentel brushpen. this steps took about two evenings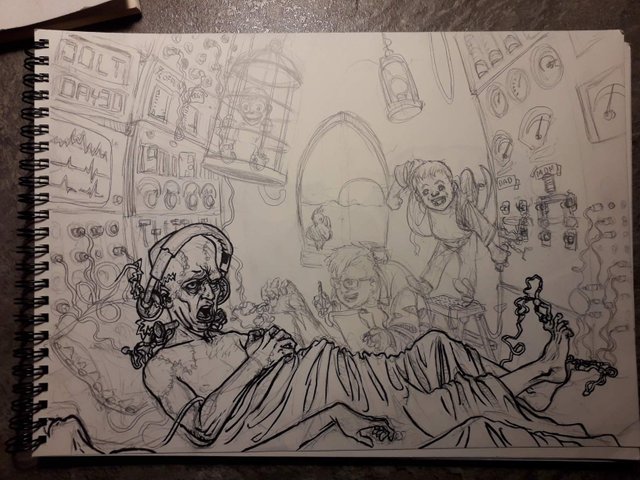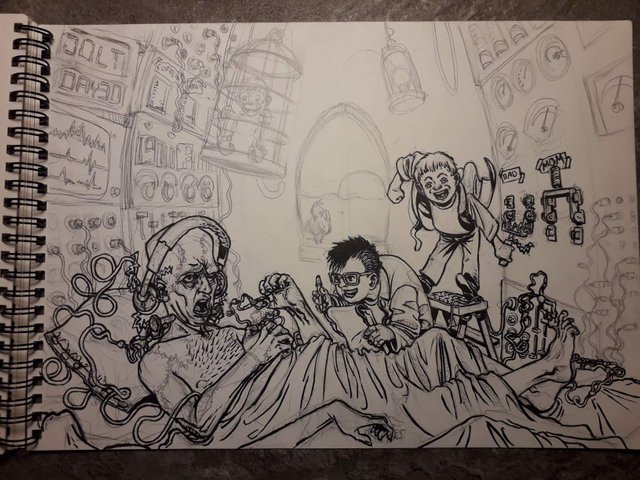 then used sakura micron 03 for hatching/crosshatching and voila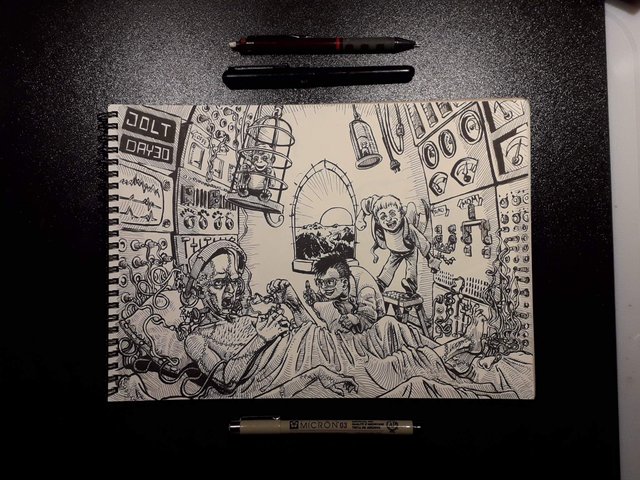 some details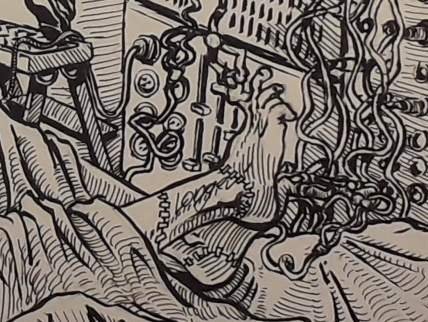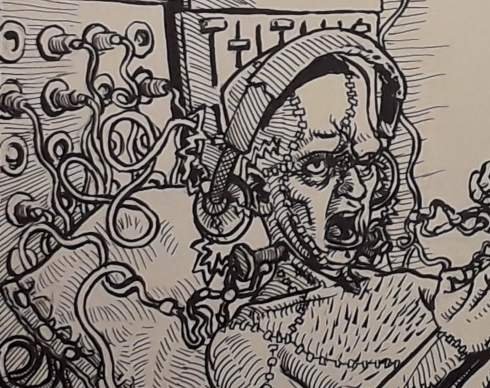 aaand done, hope you like it.
alright time to get to work on my last inktober which I've decided I will be drawing on A3 sized paper ( which for people from the inches realm is like 11.7 x 16.5). Wish me luck...
Posted using Partiko Android