Colored pencil drawing : Pennywise (The killer clown) )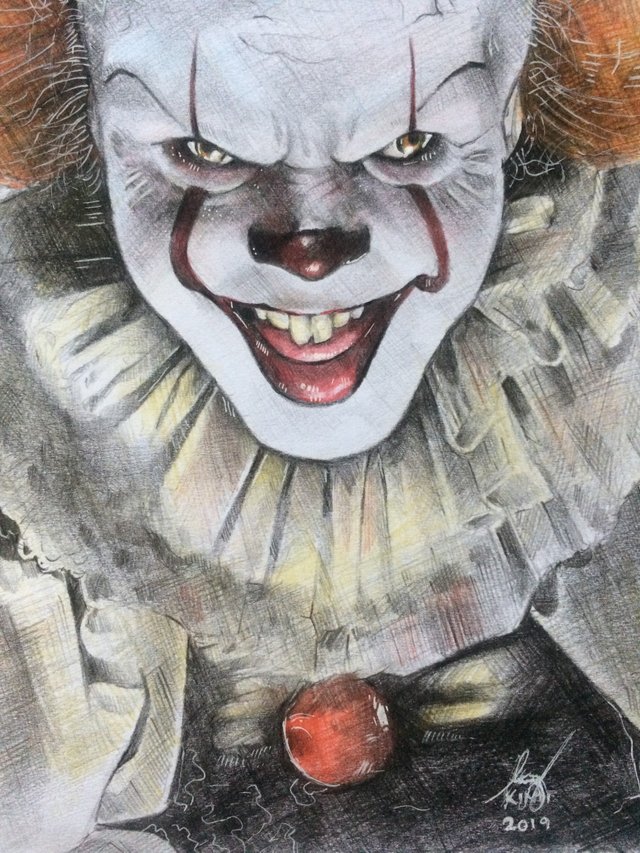 What's up!
How are you guys doing? Well, things starting to get better here in my end. Hopefully it will continue up until the end of the year lol
I hope you're doing fine!
...
Anyway, Im going to share my 2nd coloured pencil artwork. I made this last year as Halloween special. Since the movie IT 2 was trending during that time so i thought "how bout give it a try?"
"Want a balloon? "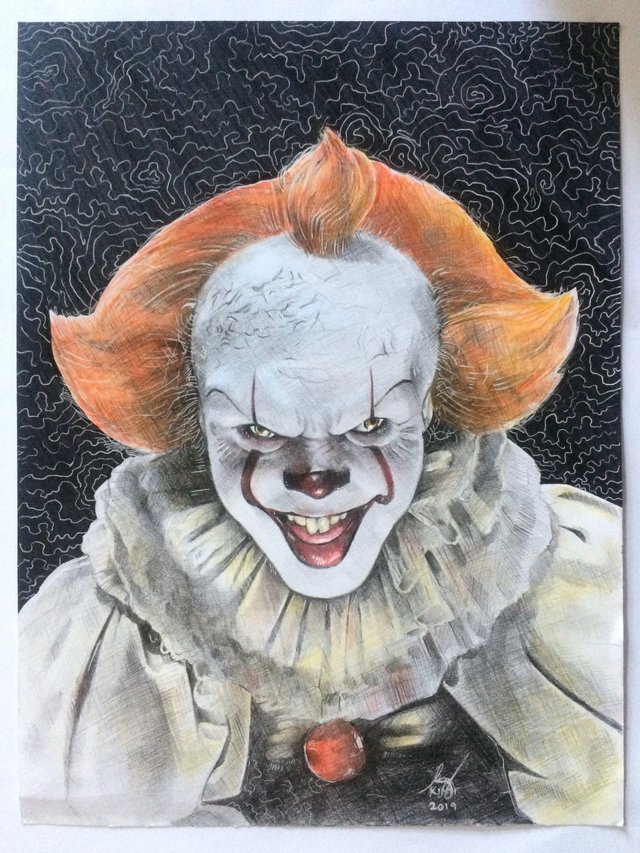 The killer clown, 2019 on sterling sketchpad
---
I used faber castell colored pencils, a black marker for the background, and a white pen for the highlights.
...
---
And this is the process.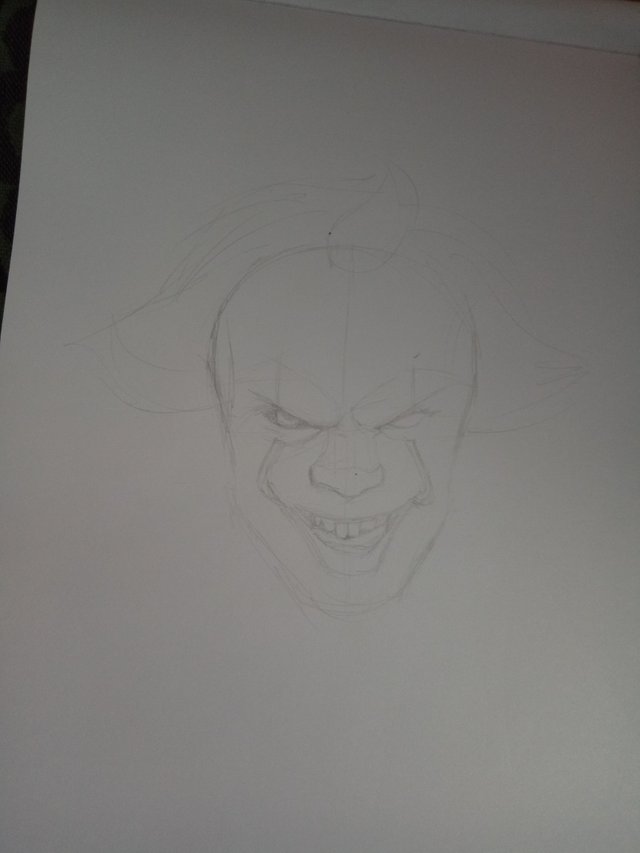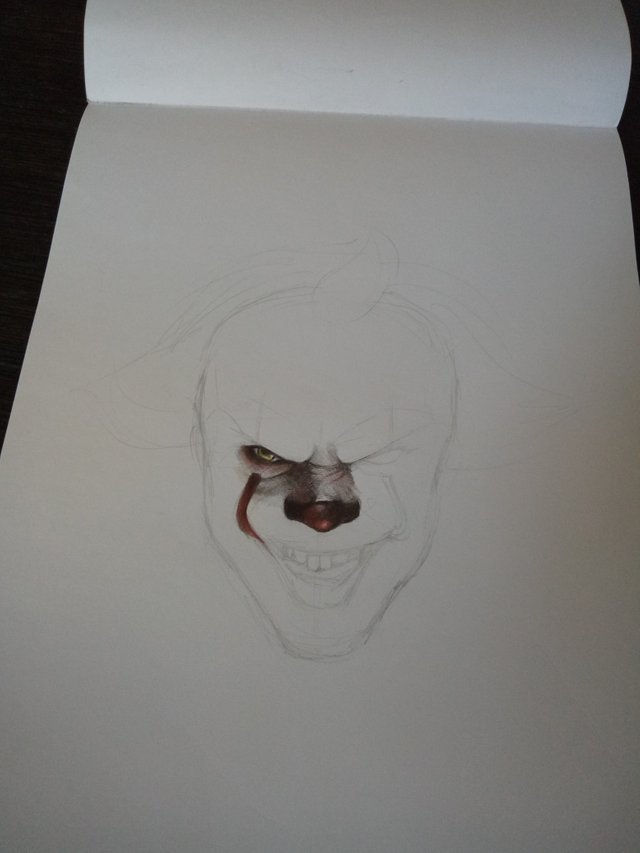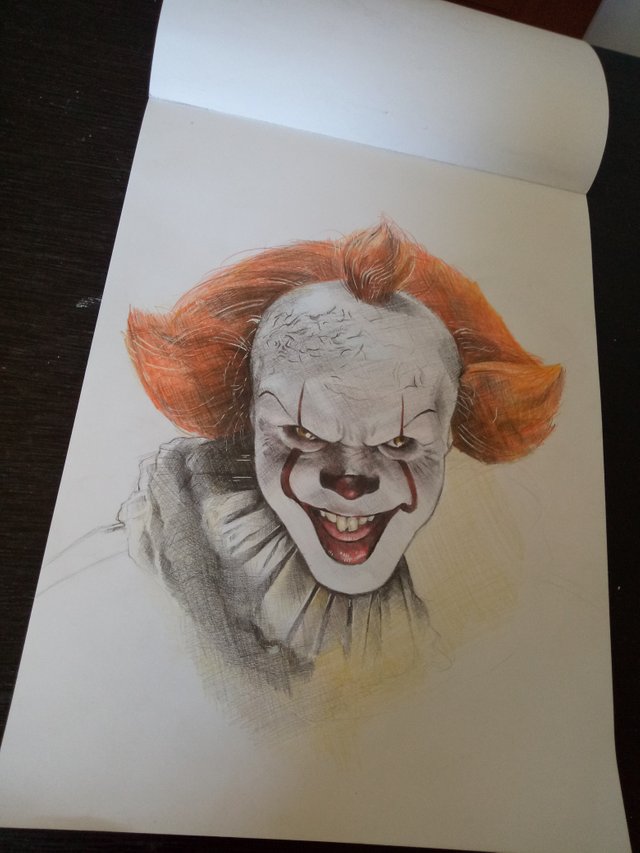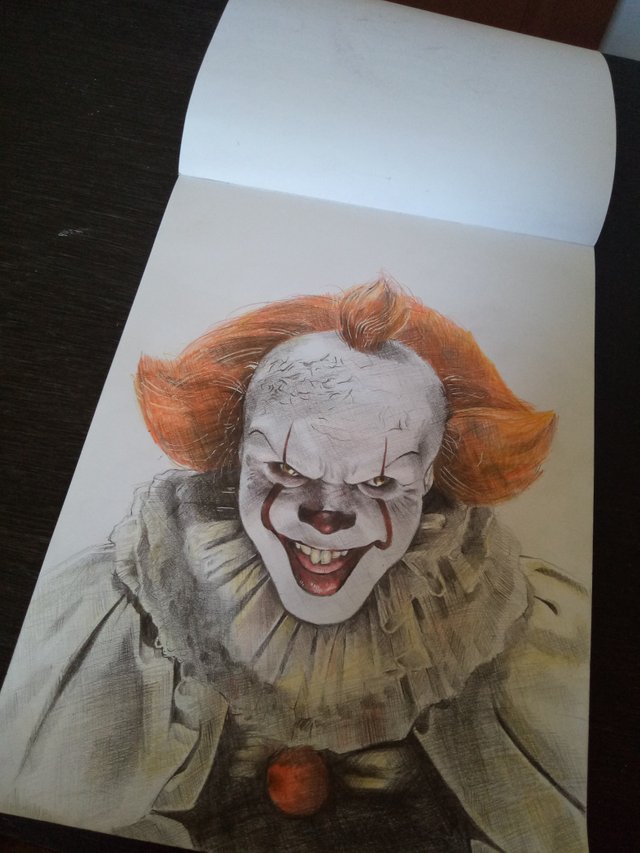 so... That's all for now.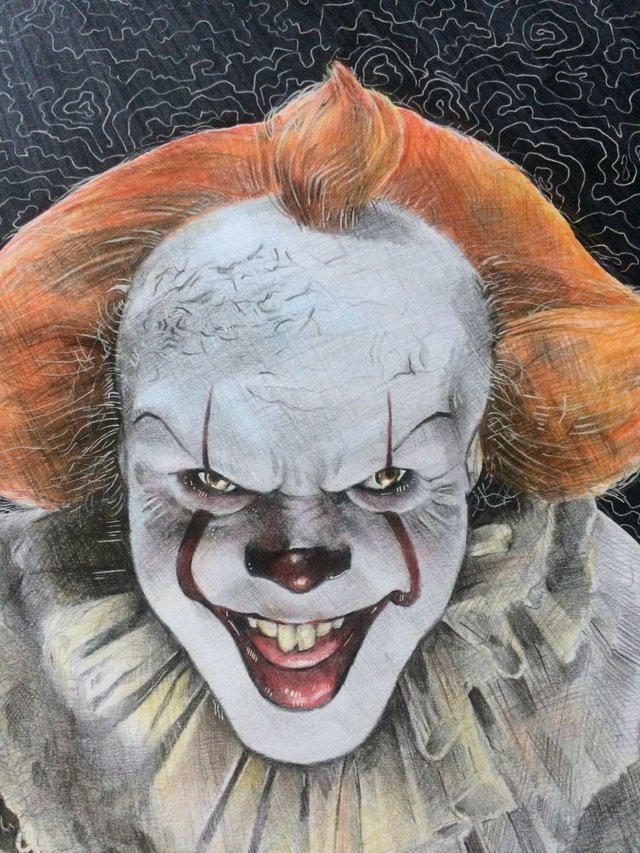 Thanks for spending your time! See you around!