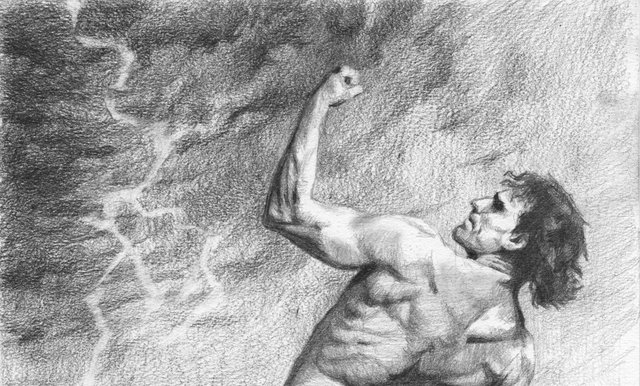 The studio has been filled with the soft sounds of graphite pencil scratching across paper the past week and might for another. This is the first of the current crop that I will share with you.
"Defying the Gods - Figure 41", Leo Plaw, 21 x 30cm, graphite pencil on paper
Original available!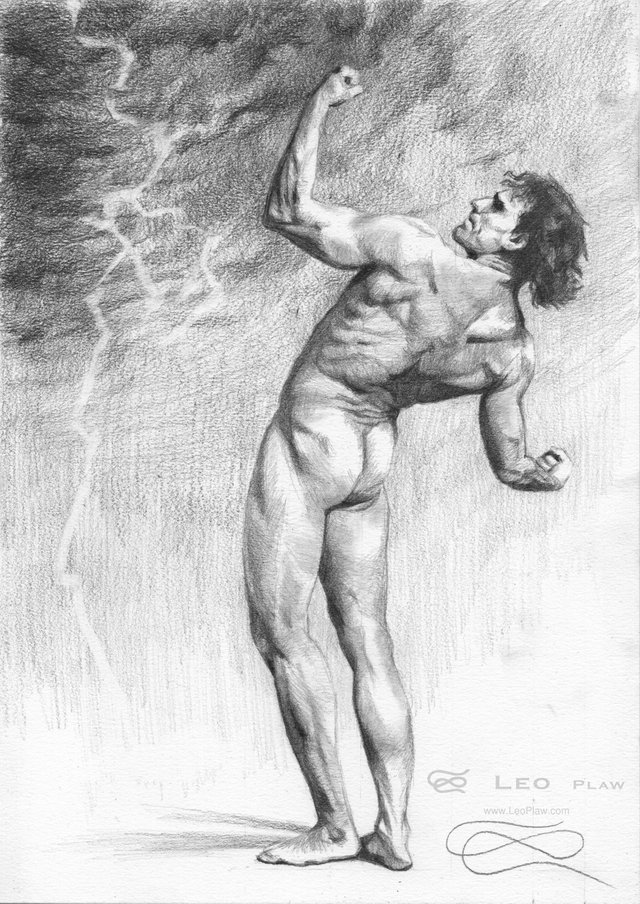 Leave a comment below, upvote and resteem if you like it.
More of my artwork can be found on my website. LeoPlaw.com
And if it takes your fancy, subscribe to my newsletter.