Hello Steemians,
This is my official entry to W**e draw the Letter N contest by @ran.koree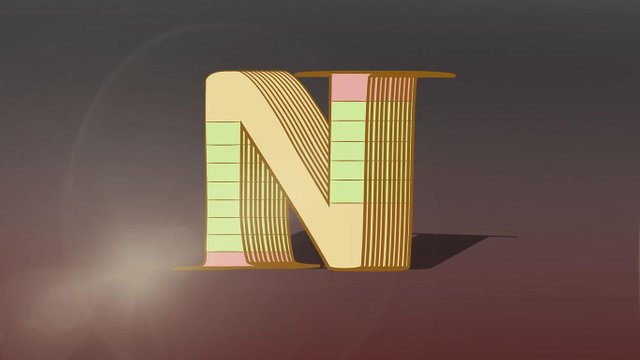 Check out the link below for guidelines and rules to the contest.
https://steemit.com/contest/@ran.koree/we-draw-the-letters-n-contest
The letter I drew was base on format I mentioned in my previous post. I upload a graphic post everyday.
I used Paint brush tool to design the outline of the letter and also for the segments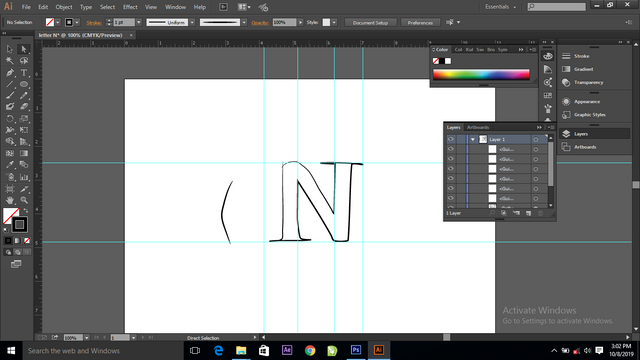 What I had in mind was a 3D letter as N occurs twice in my name but I had to create it my self.
So I used Adobe Illustrator for the out look.
I got the N shape segmented it and expanded the appearance to enable precomposing and colour segmenting.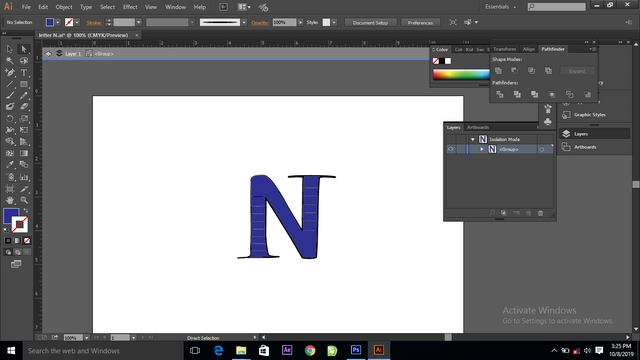 Colour Segments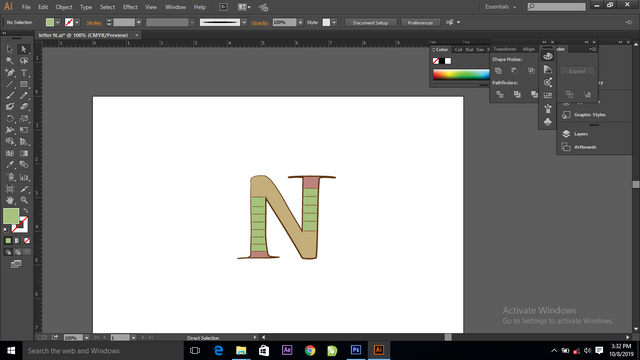 After that I imported the letter in Png file format to Adobe Photoshop for finishing.
I just wanted to keep it simple and tidy.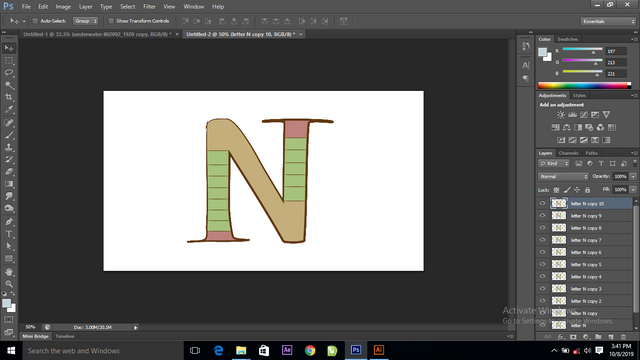 In Photoshop I duplicated the layer into 12 different layers and offset it to give a 3D shape.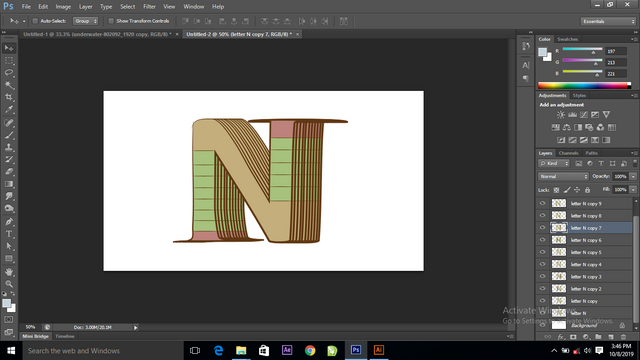 After that I converted it to a smart object and ensuring equal gaps between each other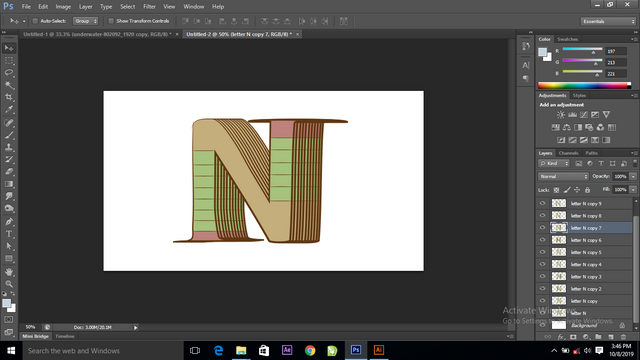 For the background I used a linear gradient overlay of white and shade of red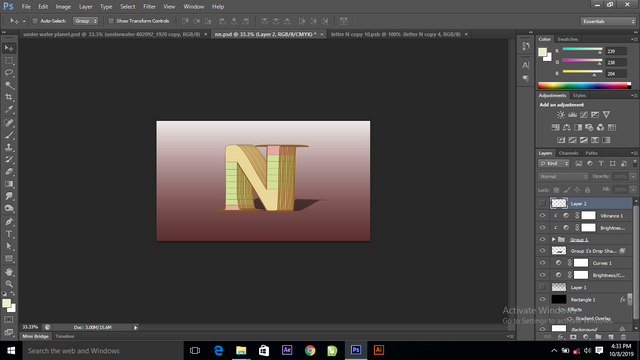 I had to darken the white as I want a representation of light coming from the front view. As regards to the shadow I added.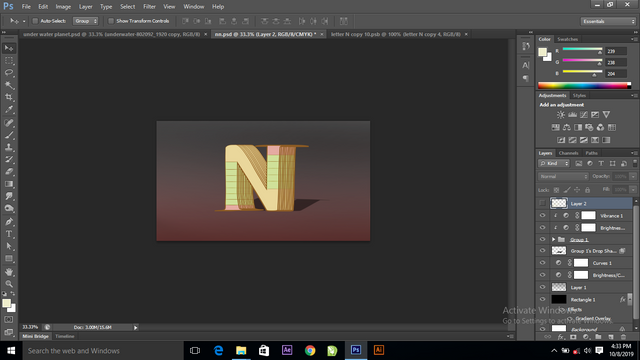 Then the final result with a light flare and some background adjusting.
Thanks