Inktober Day 27: Climb
Hello everyone!
Here we are.. it's Sunday once again and of course I am at work furiously drawing inktober drawings to catch up on my downtime. So here is another one!
I don't know if any of you watch Adventure Time, but it's one of my favourite shows. Since the prompt is climb I decided to draw Finn the Human climbing up his tower that he built in an attempt to rip off his Dad's arm because he lost his own. And he does it all while singing an awesome little tune.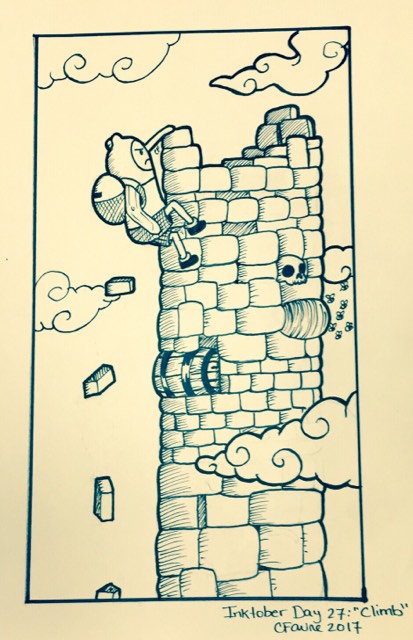 "Baby's building a tower into space.
Space is where he's gonna find his Dad.
Daddy's got an arm and baby's gonna harm his arm by tearing it off his Dad!"
I love it! Let me know what you think!
Until next time!
-Chelsea