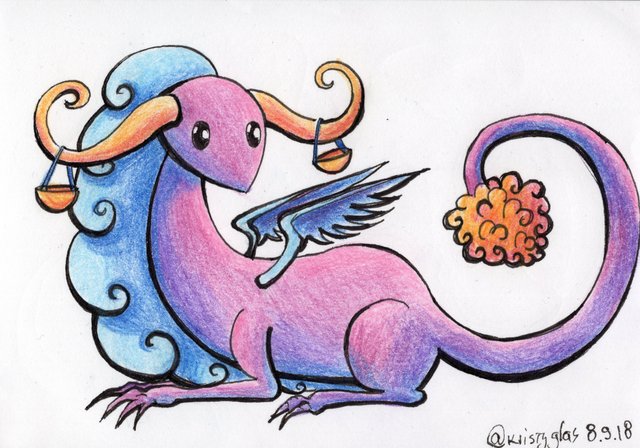 Hello everyone! :D
I finally finished Libra Zodiac and I'm working on a much longer post for tomorrow, the Scorpio Zodiac (my brother's, @ivan-g 's zodiac) :D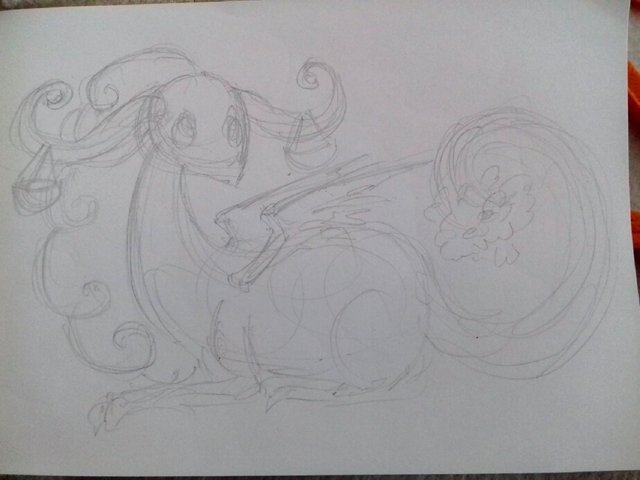 About Libra
September 23- October 22
Element air
Libra are cooperative,diplomatic, gracious and social. However they are also indecisive and carry a grudges.
If you're Libra is this accurate for you?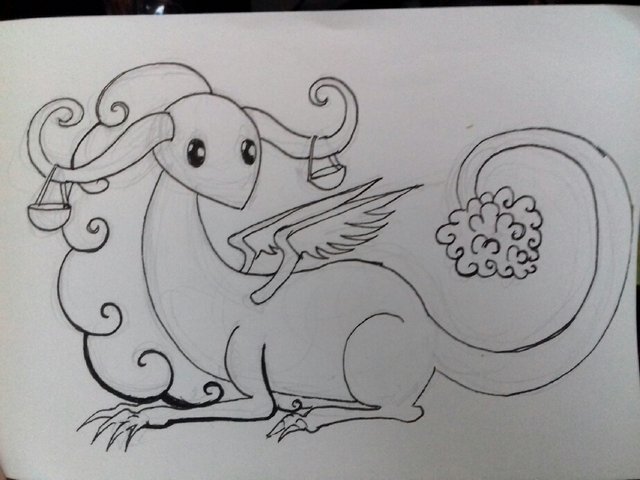 I'm also trying outo Esteem on Android as I'm posting very often :)
Update: I deleted the app :p
Careful, it asks for a lot of keys, but you can log in with only Posting key. Never use your active or owner keys on 3rd party platforms (only active if you must). I prefer Steemconnecto over logging in directly. Steempress also requires posting keyour, but nothing stronger so it feels less suspicious.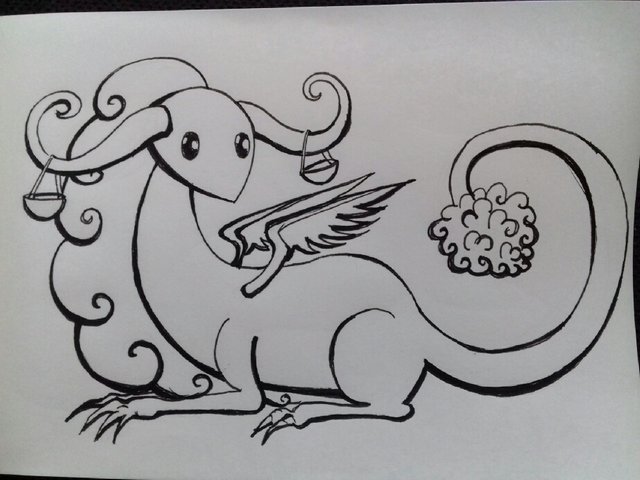 For the design I started with some thumbnails. Next I took my regular Sketchbook and did a rough pencil sketch. Once I liked the shapes I took a 0.4 pen and drew all the outlines. Once I finished initial outline, I thickened lines in the shadows. I decided on purple to be the main color as I haven't used it much for the other zodiac dragons. I used colder colors for the shadows.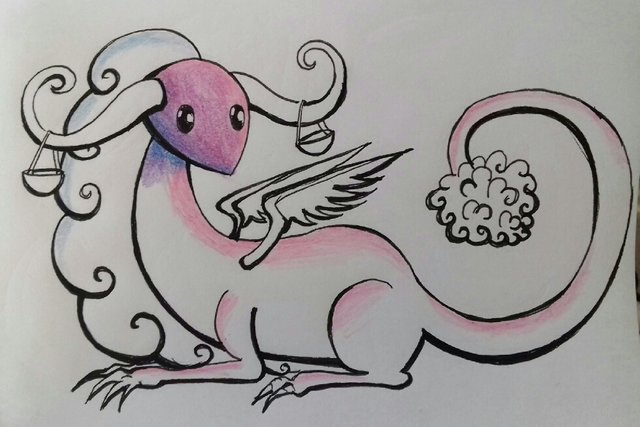 Other Zodiac Dragons I Drew:
Leo
https://steemit.com/artzone/@kristyglas/dragonzodiacleovarioussuperstitions-1nempsoklp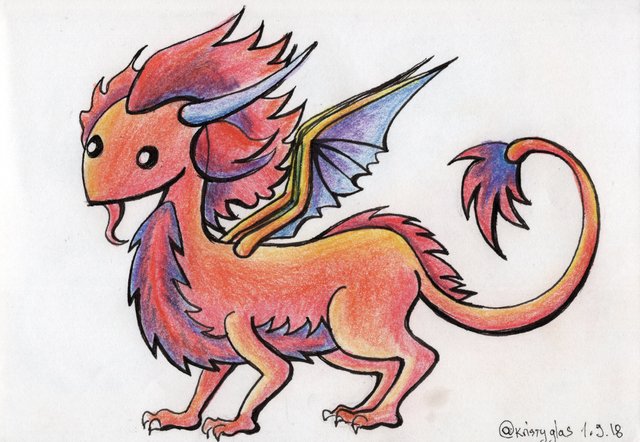 Aries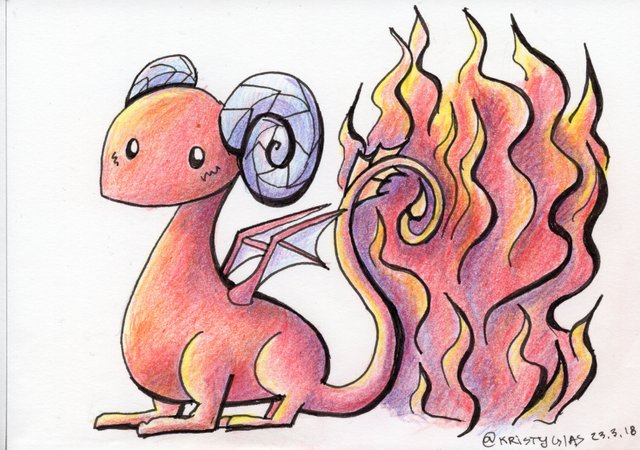 https://steemit.com/doodle/@kristyglas/daily-dragon-doodle-4-aries
Taurus + The Process and Coloring Tips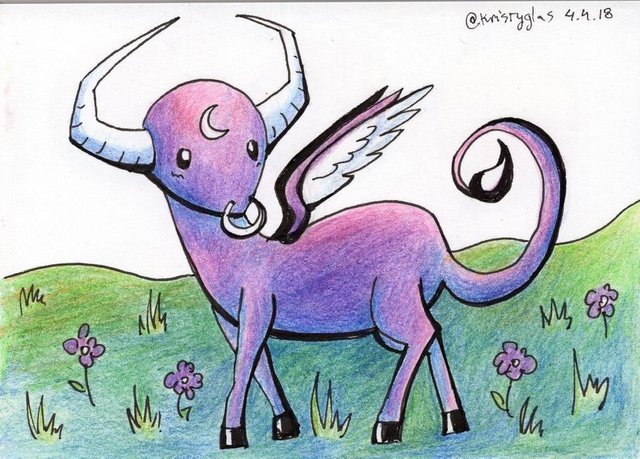 https://steemit.com/art/@kristyglas/taurus-zodiac-dragons-the-process-and-coloring-tips
Gemini+ Fighting Art Block with Spring Cleaning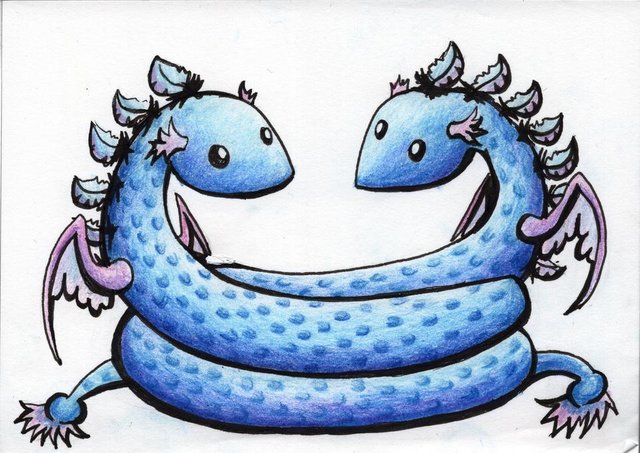 https://steemit.com/art/@kristyglas/fighting-art-block-with-spring-cleaning
Cancer+ How and Why to Use Autovoting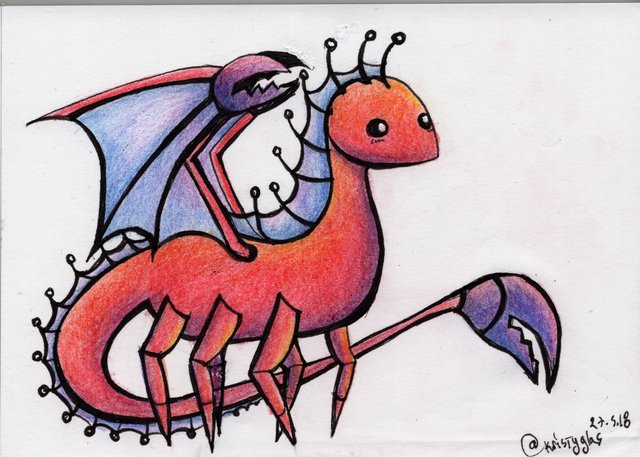 https://steemit.com/art/@kristyglas/how-and-why-to-use-autovoting-and-original-zodiac-dragon-art?sort=new
All of the art was made by me, copyright @kristyglas. All rights reserved.
Thank you for checking out! <3
& Stay tuned for more soon!