Strange bug 4, oil on paper, 21 x 14 cm.

Progress: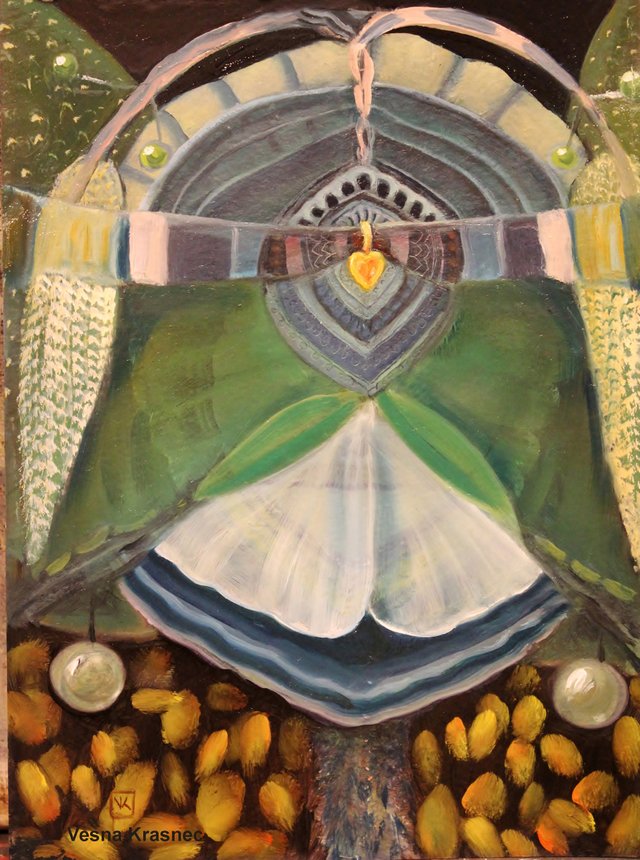 Detail: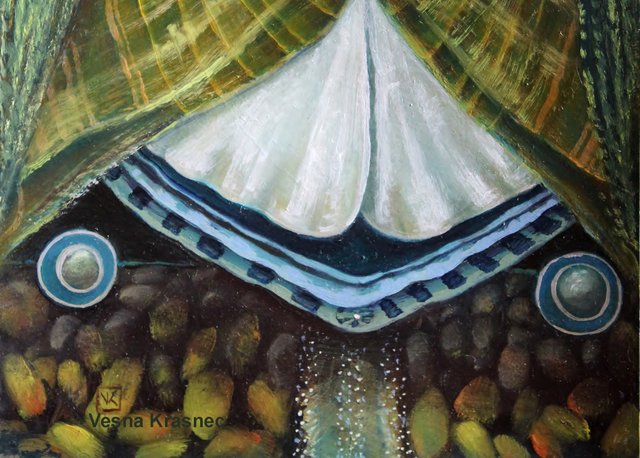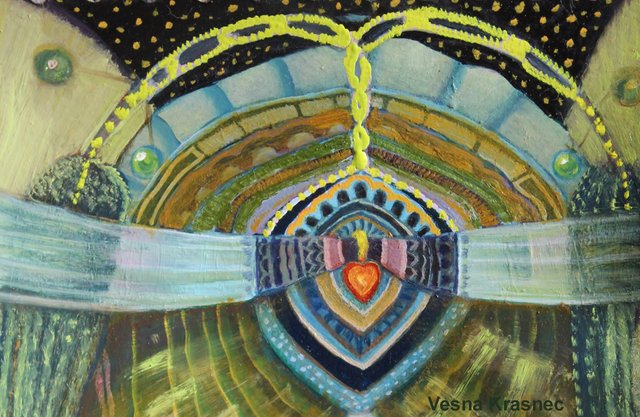 Some time ago I had a strange dream, it felt absolutely real.
I stayed at my parents' house in the bedroom of my grandparents (they died a long time ago).
I opened the wardrobe and looked in (I don't know what have I been looking for there),
took out one piece of robe and unfolded it.
I have never seen anything so beautiful and have long admired it.
The jacket was made of jeans and quite short, but the sleeves were very long and made of different fabrics,
colorful and plain, many with floral patterns, made of linen, silk or cotton, all sewn together in thin strips.
After I woke up, I made this little sketch: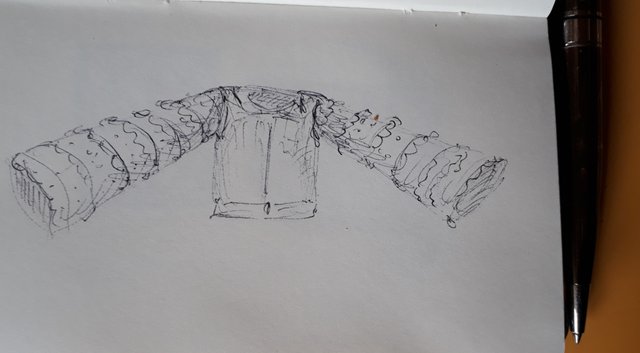 But that's just about the shape, I think it would be impossible to paint something so beautiful.
The fabrics looked like self-woven and I had to cry because I understood in the dream that my grandmother had made this for me. She had made suicide when I was maybe 9 years old. I can remember that. Grandfather made it 3 years later.
In addition I have to say that I have spent some of my earliest childhood by my grandparents, so they were very important to me ...
I don't know what the dream means, but since then I see in many of my paintings forms of some kind of robe.