Portrait 11 - jamesmars (son to nathanmars)
Welcome to steemit community @jamesmars ; son to @nathanmars
---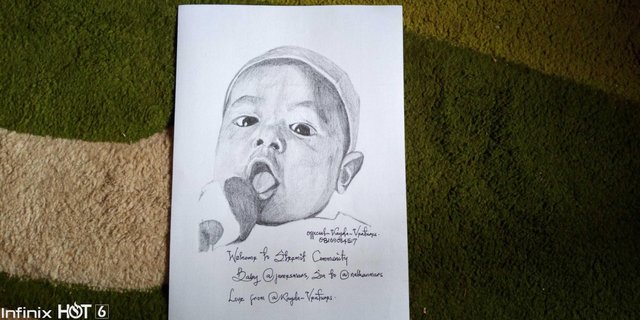 ---
Hello steemians, I want to introduce to you a new member in the steemit community
@jamesmars
, the son of
@nathanmars
. Welcome to the steem blockchain.
Here is a pencil portrait I made for the little baby @jamesmars
---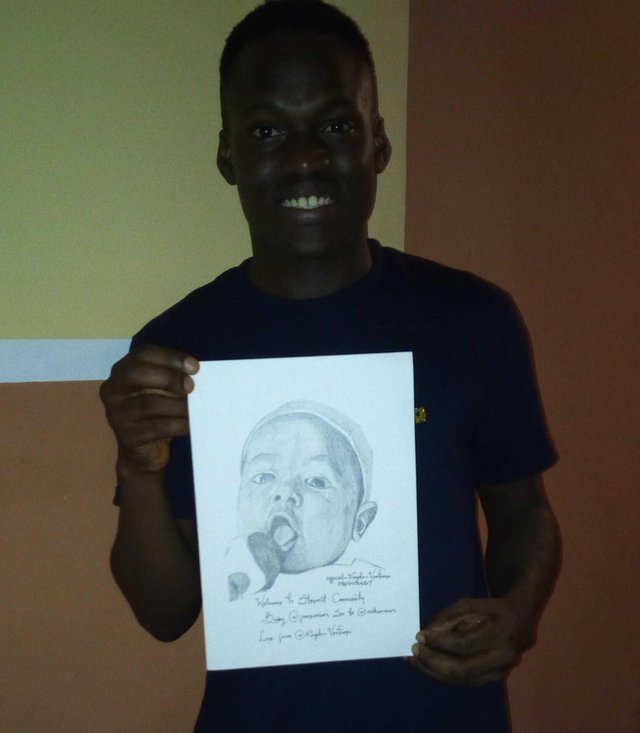 ---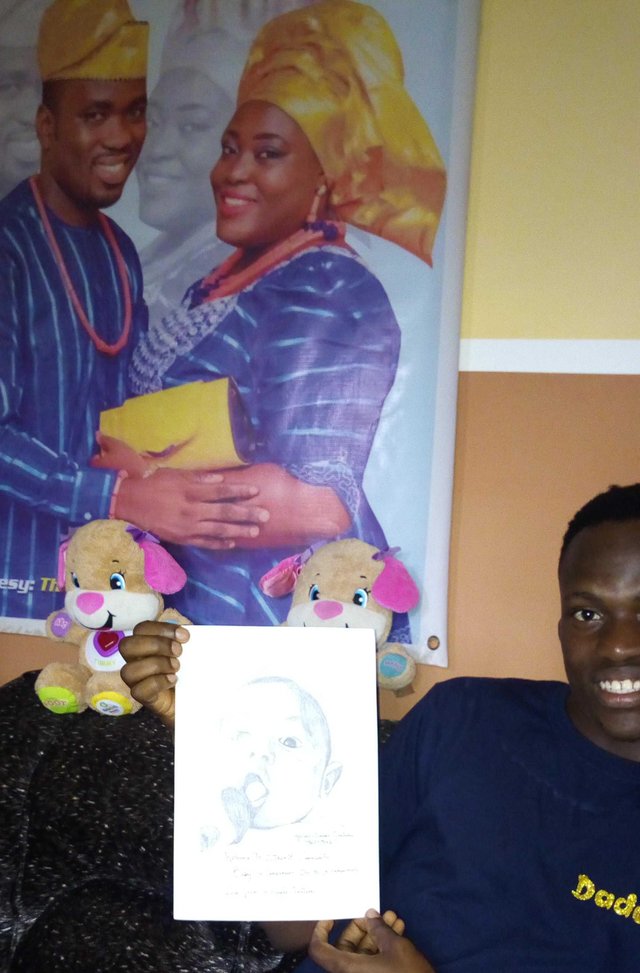 For this portrait, I made use of just a graded pencil which is 3b lily pencil. I came up with another pattern in just to produce this drawing so as to show the speciality in the baby @jamesmar
Here are the step by step process
---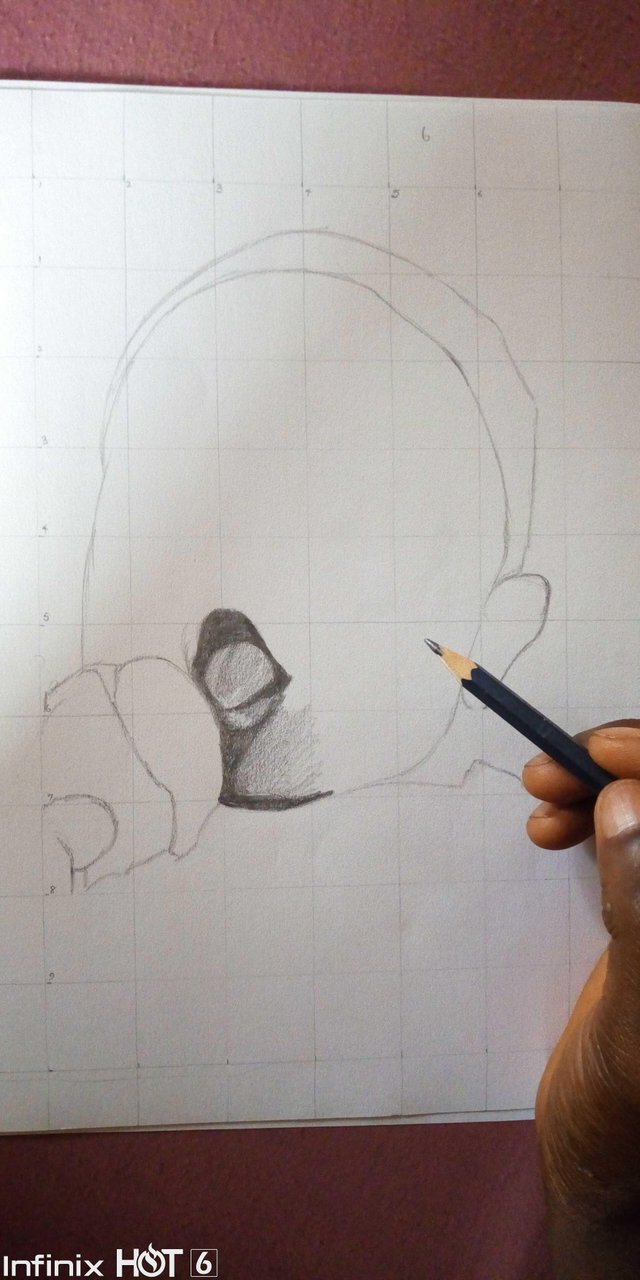 In this, I only sketch out the outline of the face. I didn't sketch out the eyes, nose and the mouth. I brought out the characteristics with shading only. This is a method I have never tried before but I decided to start it with the portrait of little @jamesmars.....
See the process pictures below: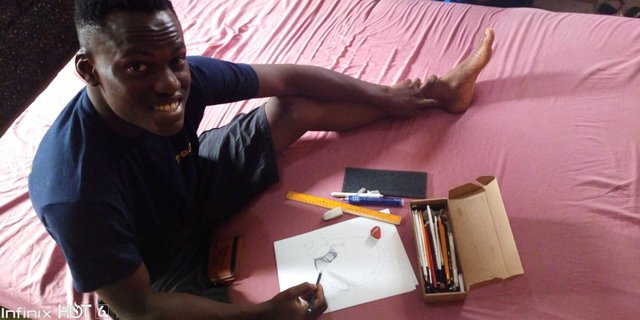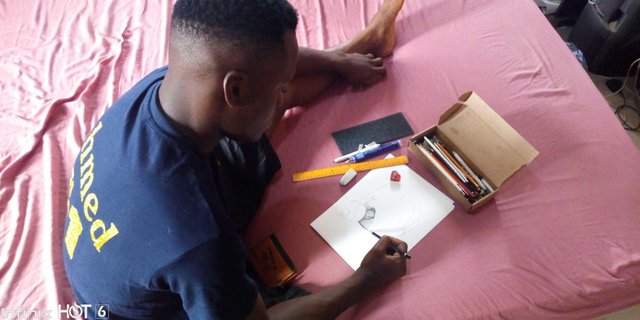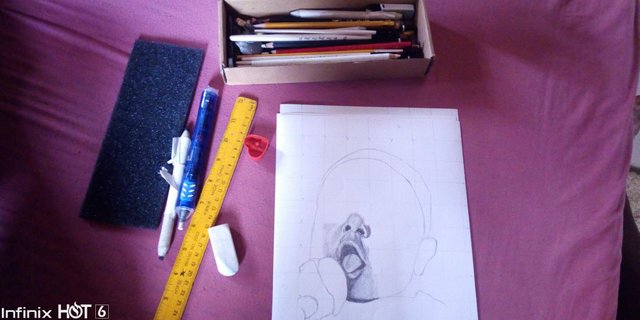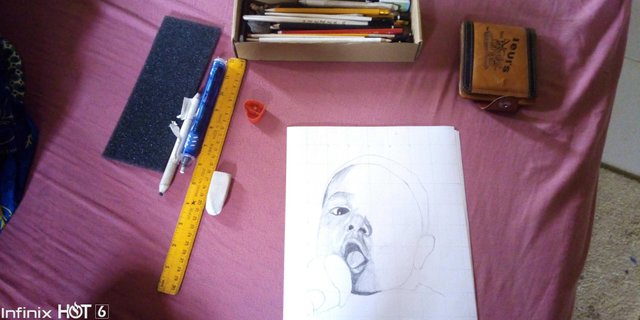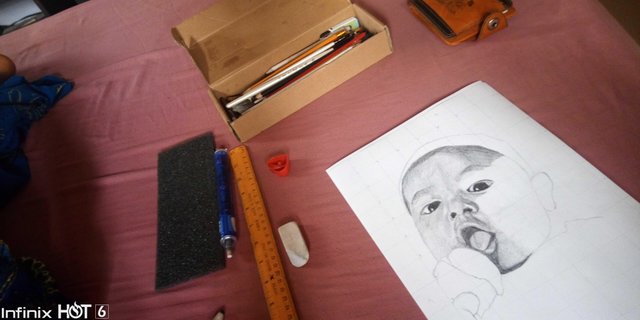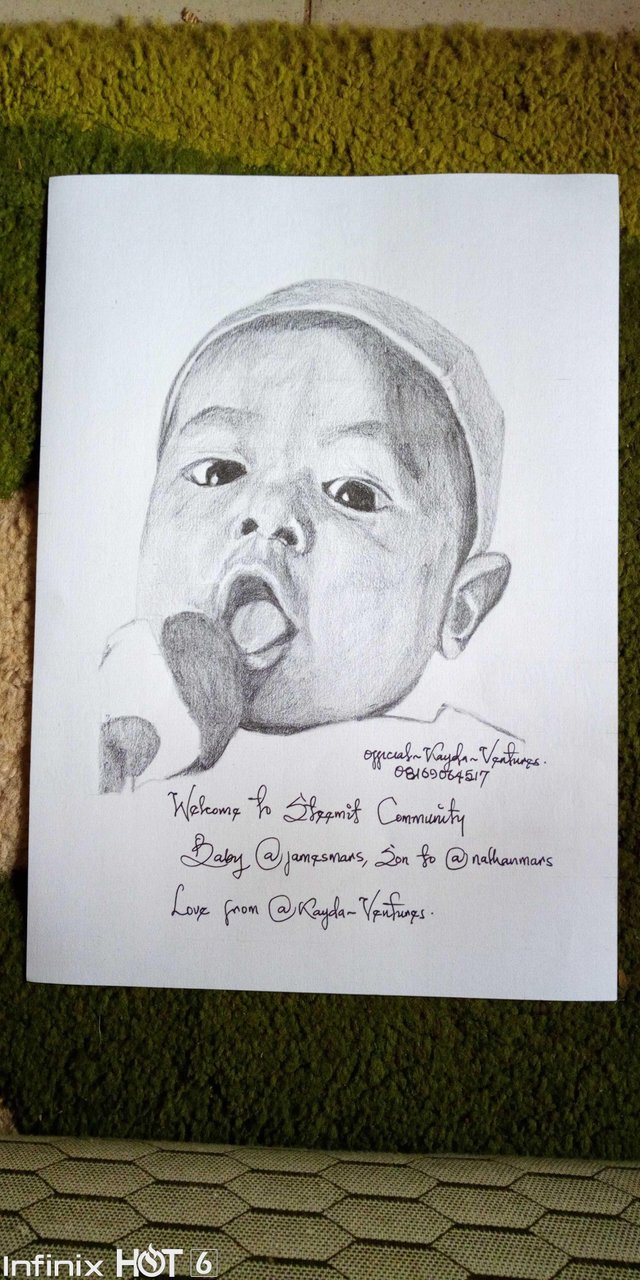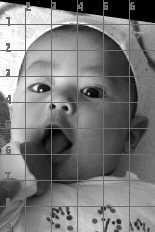 I decided to make this portrait when I read about the incoming of little baby @jamesmars into the steemit community. I came to celebrate my birthday with my in-law @matthewtonyit and my sister @ayopeju and I told them about it and they so much love the idea and encouraged it.
@nathanmars has been so supportive to everyone on the steemit community and he deserves more for his little baby @jamesmars.
Steemit community, let's welcome the little baby as he is here with us on the steemit community already.... Welcome @jamesmars
Love from @kayda-ventures