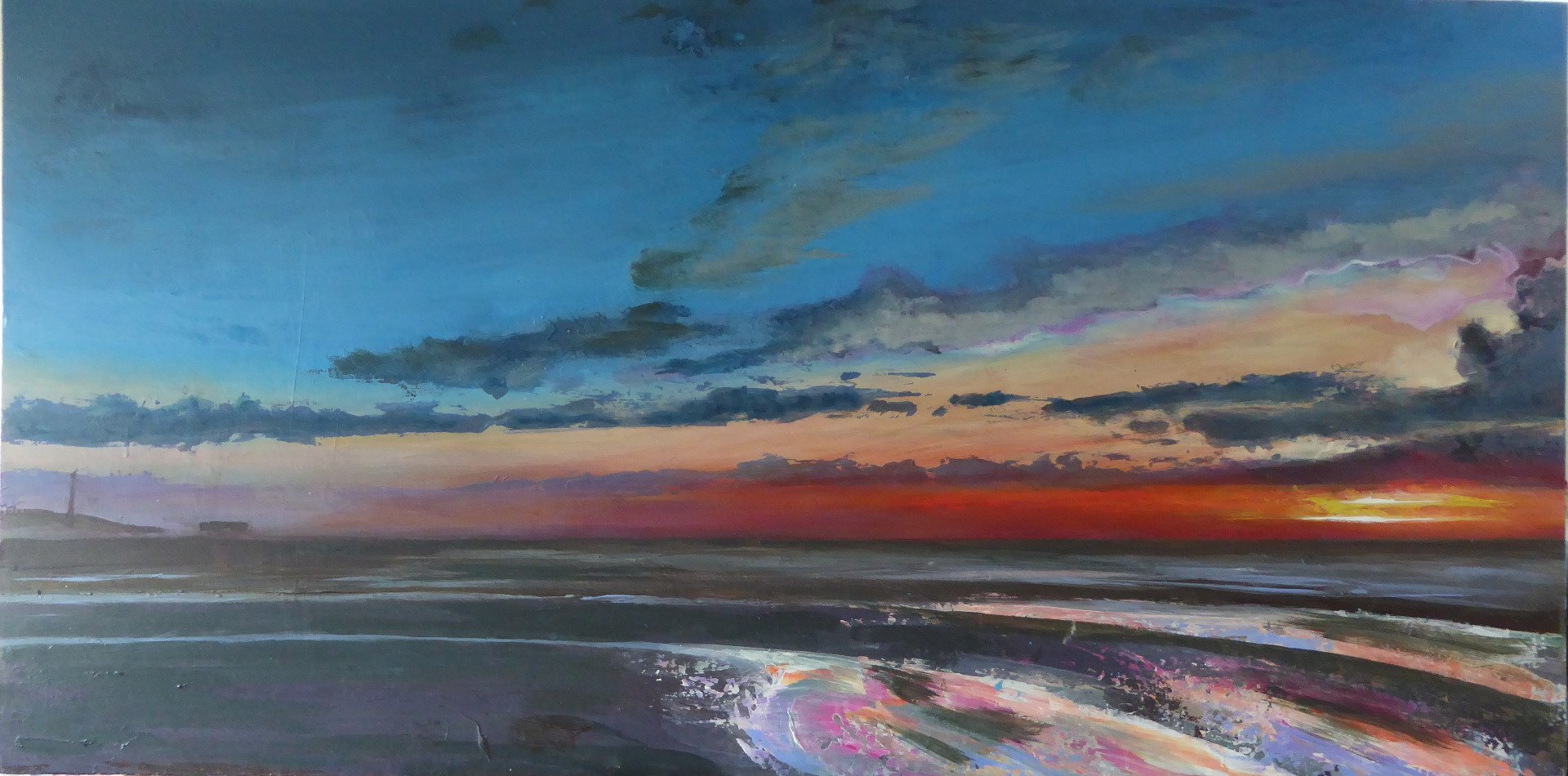 The Majesty of Blackpool.
Acrylic on wood panel, 120x 60cm
OK calling this one finished now. No doubt there will be some tweaking as I have tendency to strive for perfection. The hardest part of a painting for me is knowing when to stop. I can easily over meddle and spoil it.
This painting views the Lancashire coast from Fleetwood looking toward Blackpool. Blackpool Tower stands in the far left of the painting with the sunset over the sea to the west.
Quite fond of this one.
Here are some of the progression pictures.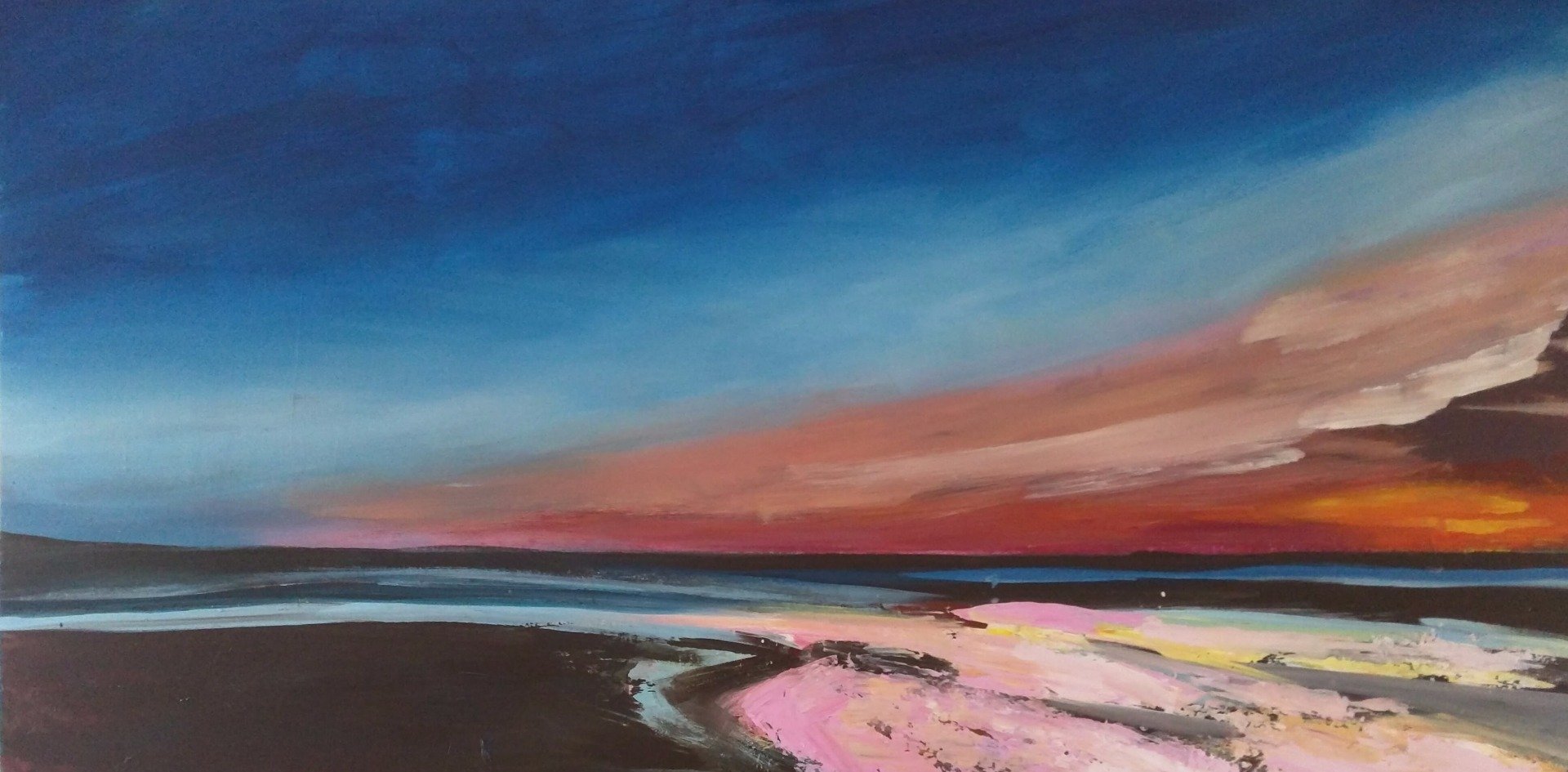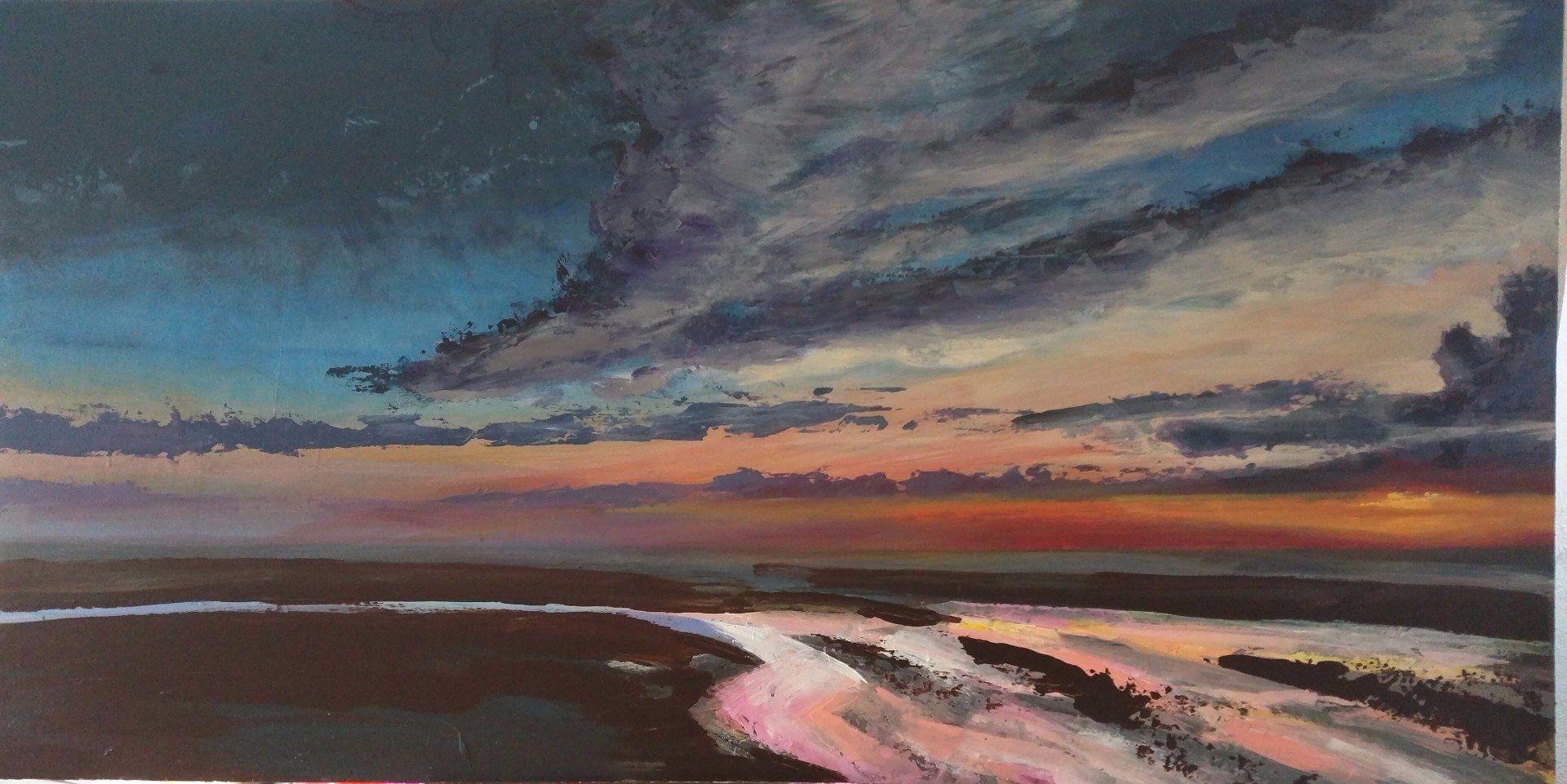 In the picture above, I didn't like how the clouds were going, they were getting too heavy and a bit too close to a realistic interpretation.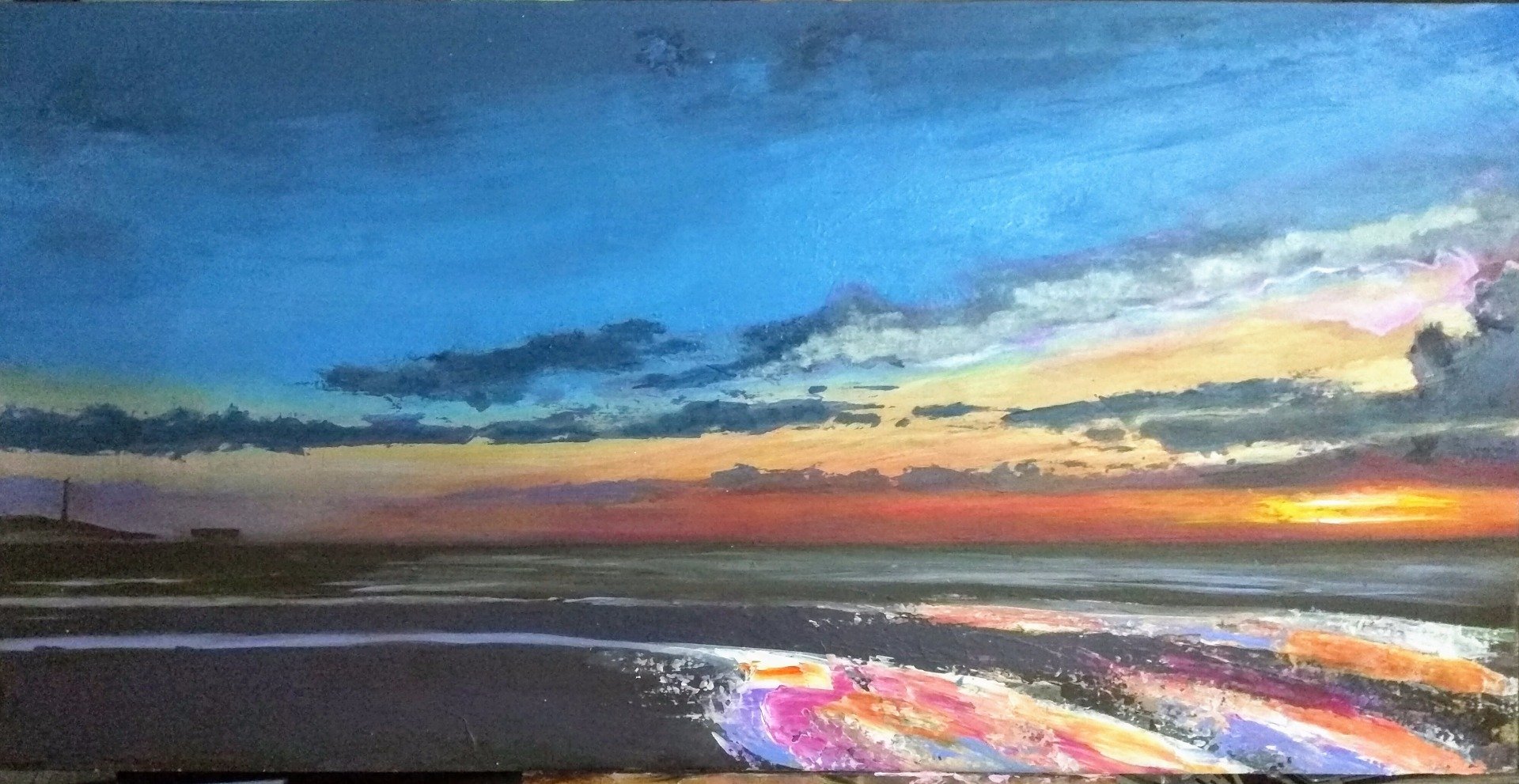 I painted over the sky and brightened up the colours in the foreground to the right.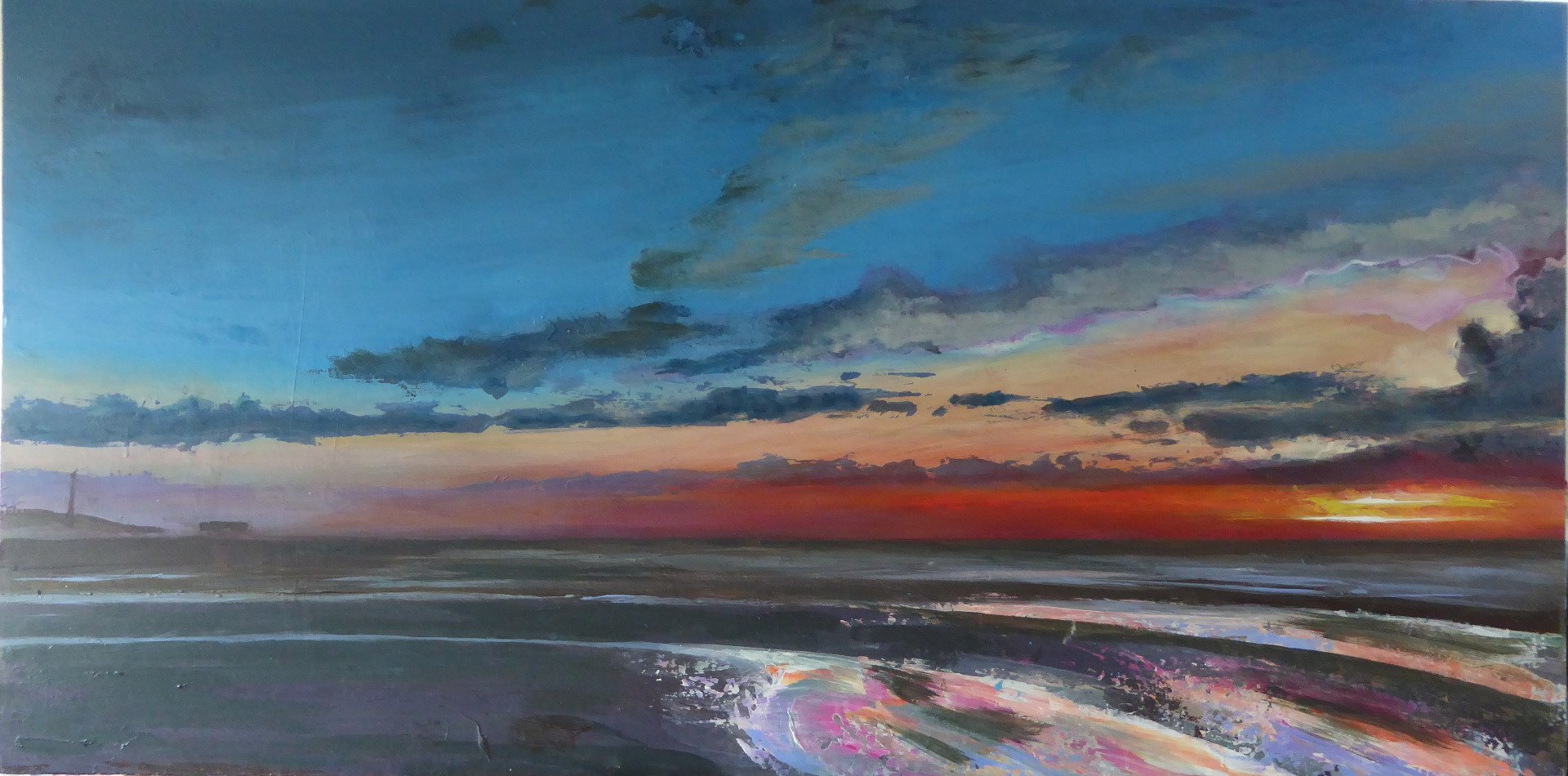 Now I have softened the vivid colours in the right foreground and added a softer cloud in the centre of the sky.