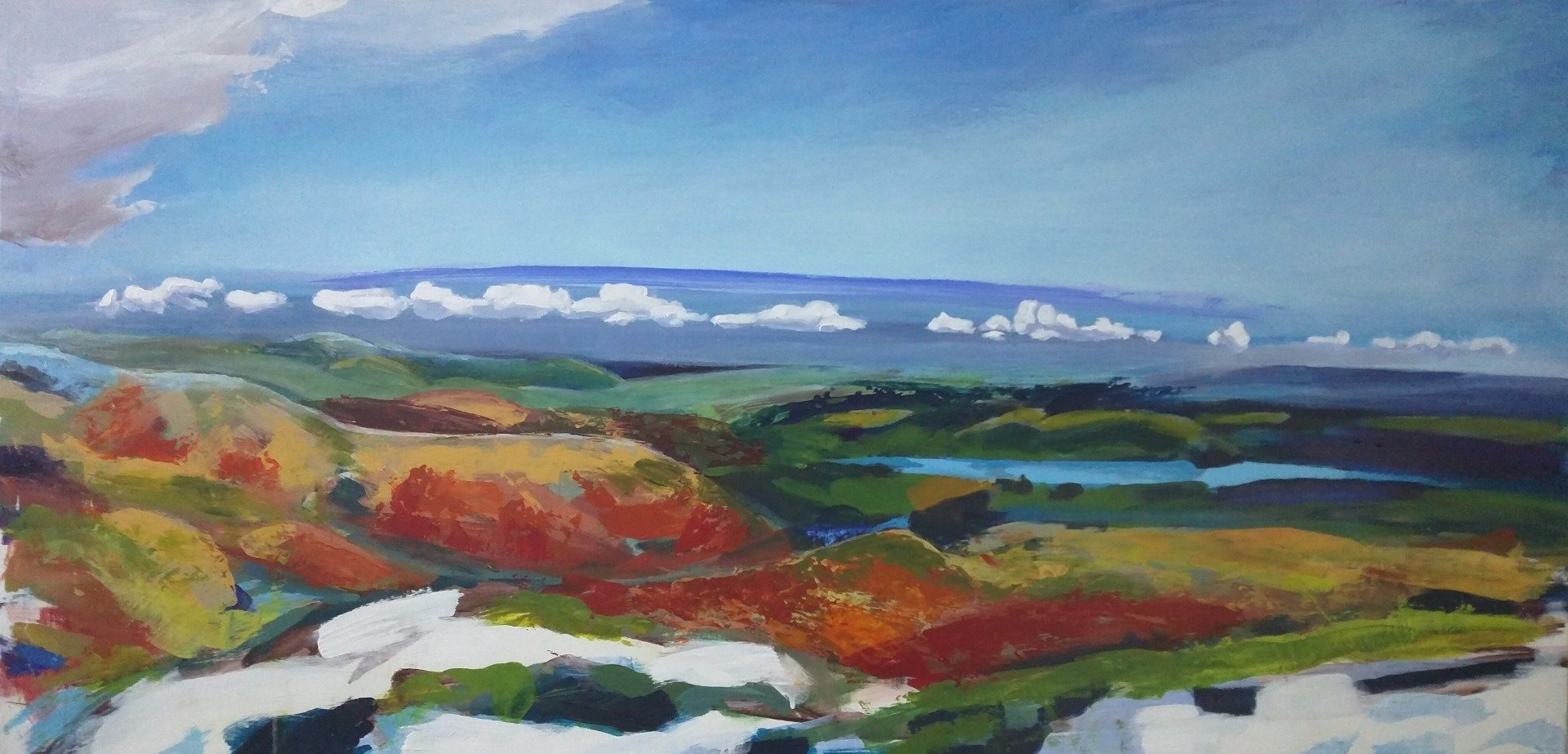 The painting is made using two photographs as a reference. The photographs where taken last year on our walk from Coniston in Cumbria.
The Old Man of Coniston is a fell in the Lake District National Park. The Old Man is 803 metres high. We managed to make it all the way to the top this day despite snow and ice on the pathway up to the summit.
The view is looking East from The Old Man over the abandoned copper mines and the village of Coniston to Coniston Water. In the distance but not clearly visible on this day is Lake Windermere and the surrounding fells.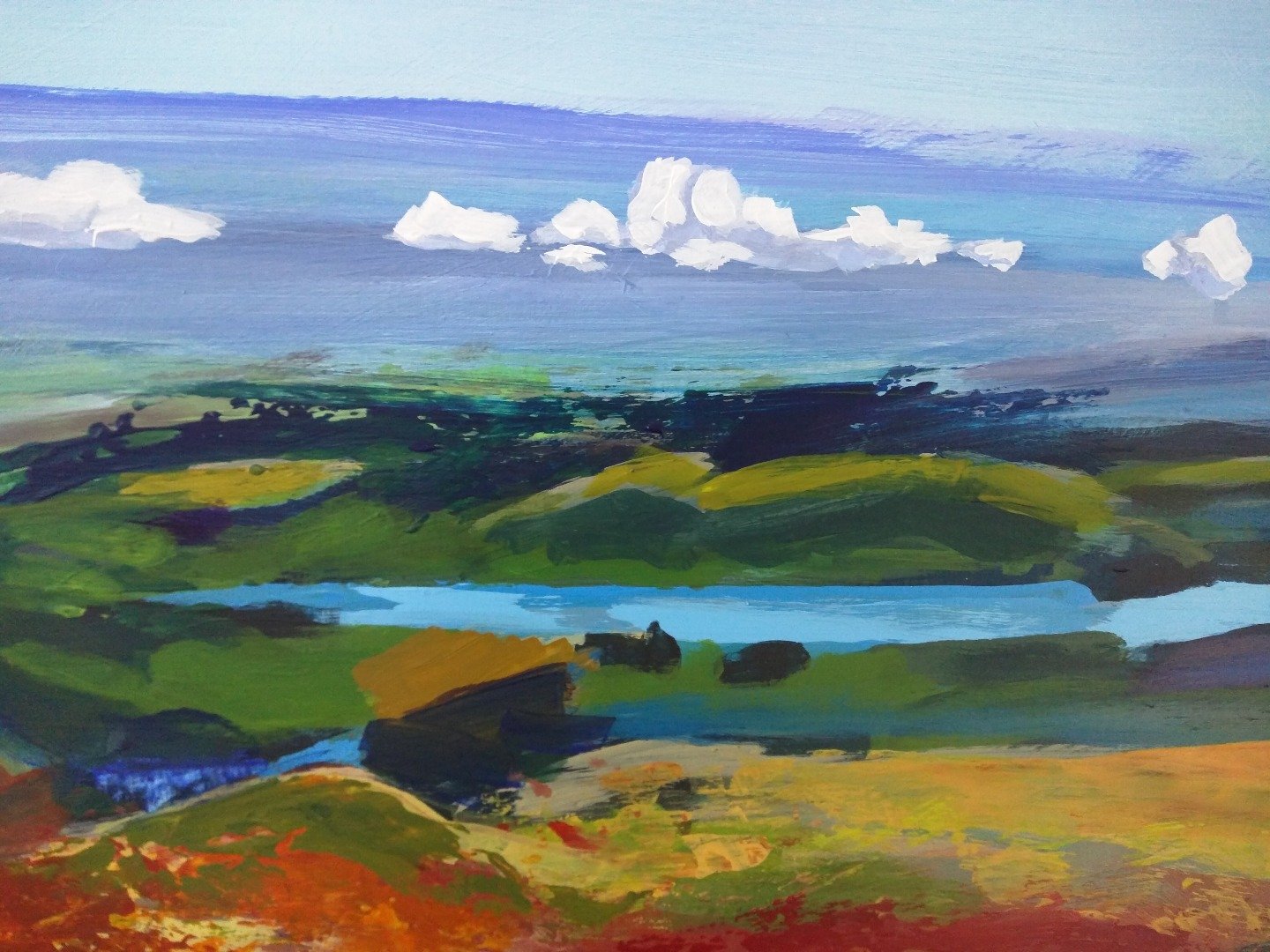 I approached this picture with the intention to create a bright loose and visually impacting painting.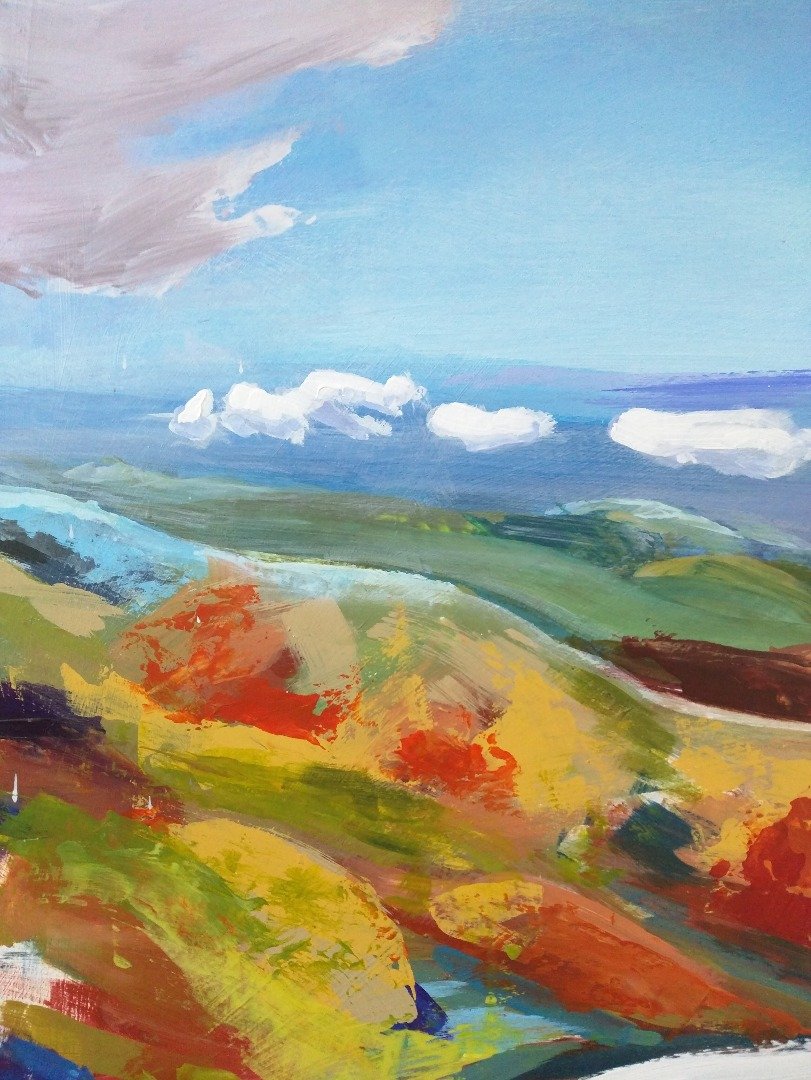 I have tried to stay away from any detail using only palette knives or large brushes.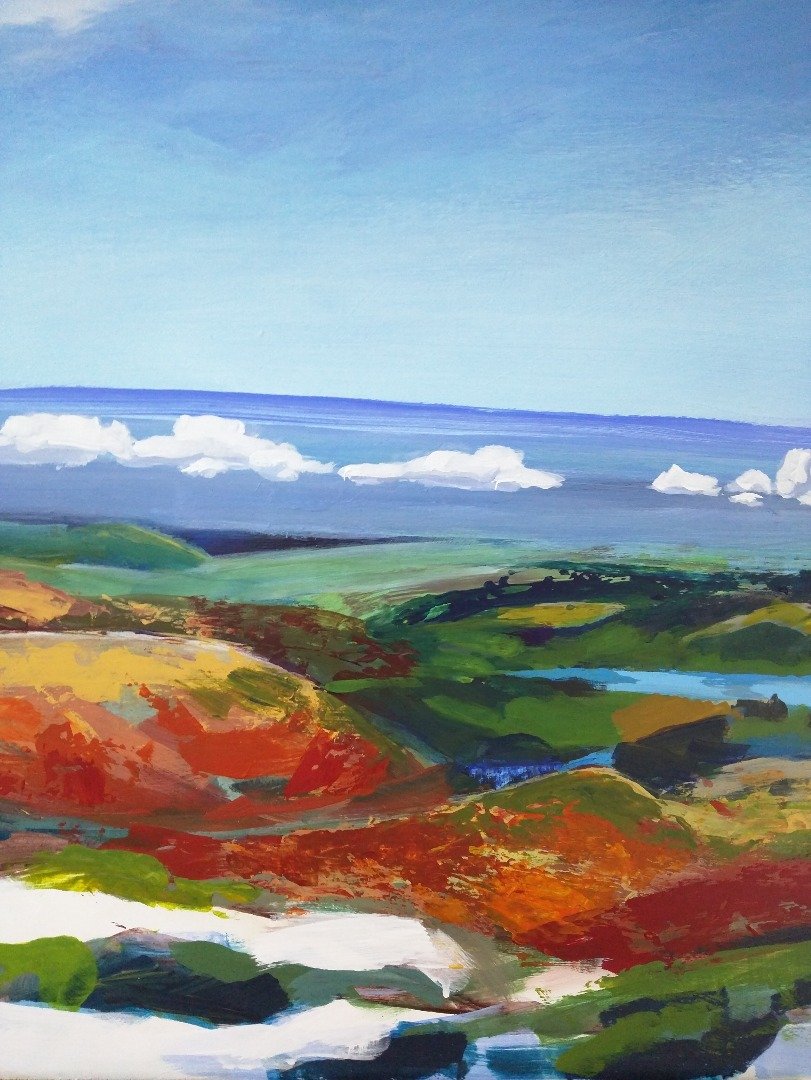 There are some process shots on this previous post.
I wonder what @hypexals-spiral makes of the clouds? Does it fulfil your request?
Feedback welcome. Thanks for looking.
@k3t3r