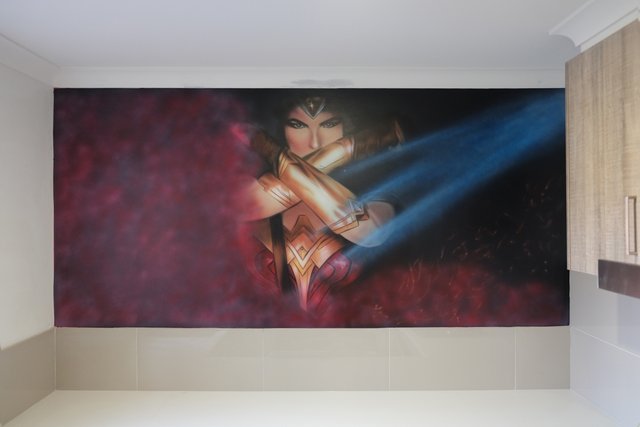 This Wonder Woman Mural was 1 of 2 murals airbrushed over 3 days for a client here in Australia. This client has commissioned a few pieces from me in the past, so it feels good knowing that someone is so faithful in my airbrushing ability, he is already talking about another mural soon and that I will be able to pick what I want to paint, cannot wait for that to happen.
So here is the time lapse of the artwork being created, enjoy.
Thanks for taking the time to look at what I do, with your support it makes it easier for me to dedicate more time pursuing my art career. So please vote, follow and resteem so we can build the community and also help me do what I love.
Cheers
Josh