For a long time I considered myself as a ''blue color'' person. All I could paint easily was something having blue as a dominant color.
But lately, with this new struck of experimenting with watercolor portraits, red became sort of obsession. How to control it, how to make it not to eat all the rest but still preserve it's strength.
And here is process of making another one, already living in a new house.
---
---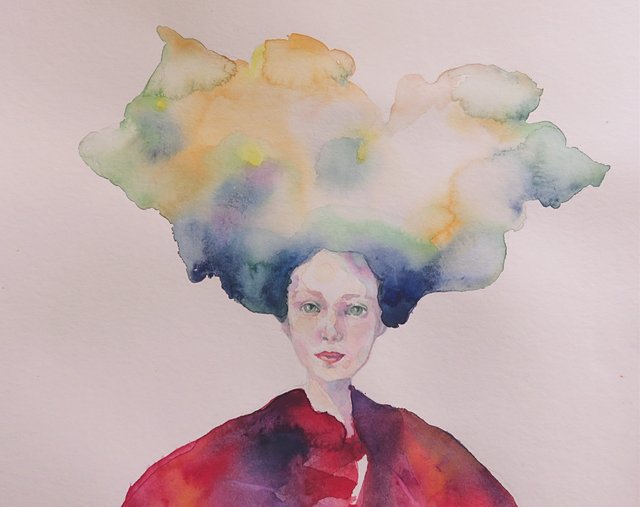 ---
---
Similar to previous process first was slight pencil sketch made, only face got some details, other parts were done pretty easy.
And as sketch was done, first made piles of water on her hair and putted spots of colors mixed already in bowls.
This was first layer of it. During the process of painting face and bottom part, colors are added more at some places.
---
---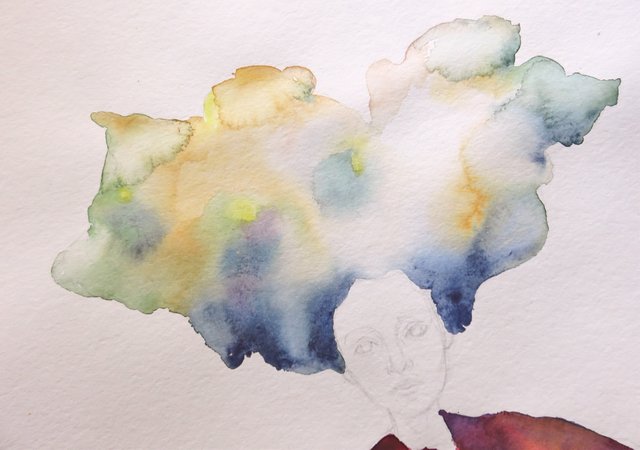 ---
---
Since there is lot of flouting on paper, I never do upper part as same time as bottom. It takes time for letting it dry, but at the end you get rewarded with outcome.
---
---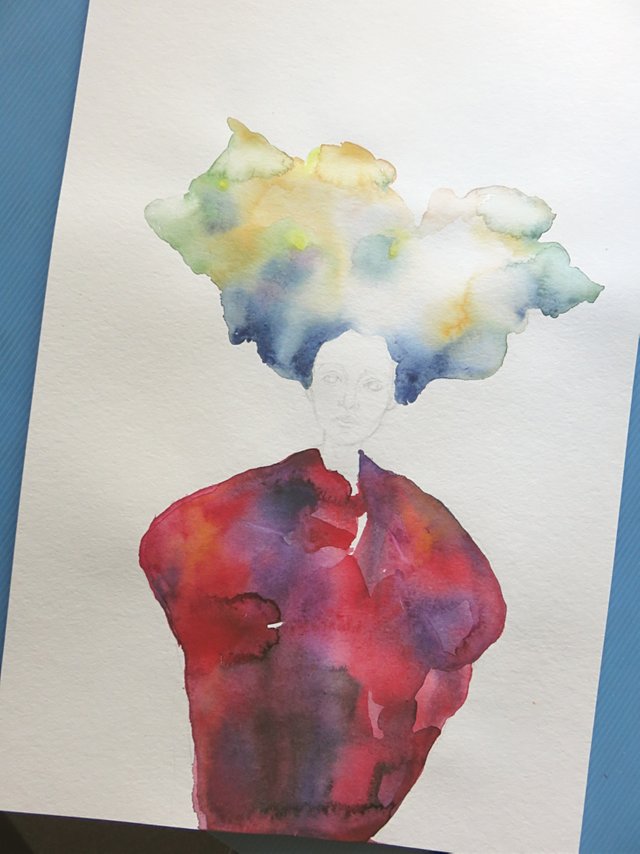 And here also there is that waiting part for adding more color. It's necessary since if you don't wait colors can mix and become messy and ugly.
---
---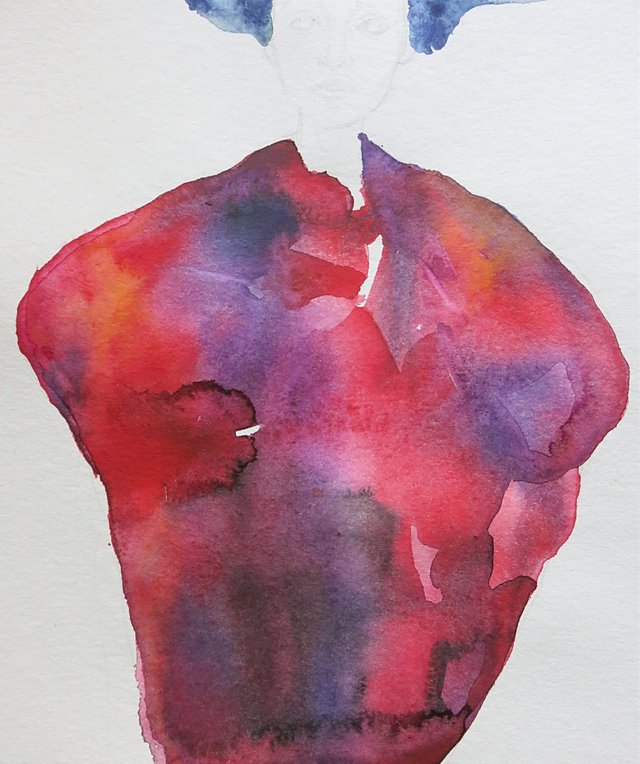 While you wait, as I do, and since my studio is at my apartment, I do some house work like cleaning or cooking :)
---
---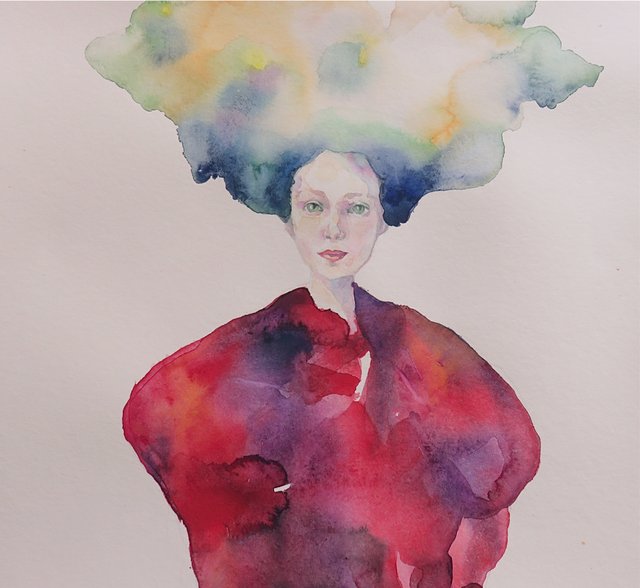 ---
---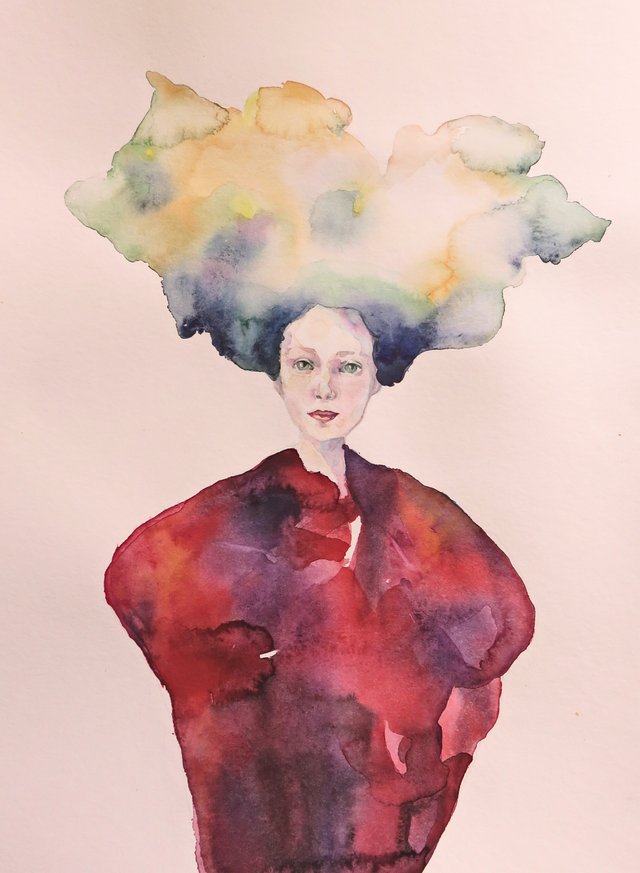 ---
---
And when it's all finished and done, you can start another one.
Hope you enjoyed this small intro of latest portrait work I made.
More are coming soon, that's for sure :)
Also, if you want to check other post with this subject, here they are
https://steemit.com/art/@jungwatercolor/art-deco-lady-watercolor-portrait
https://steemit.com/slothicorn/@jungwatercolor/blue-marie-antoinette-look-watercolor-portrait