I'm not a super social person but we had some friends over yesterday for a small get together and we played around with some keyboards, had a few beers and fired up my graphics monitor. Pretty much everyone who was there was an artist in some capacity. While some were jamming two of us were playing around with the digital paint and ended up coming up with this: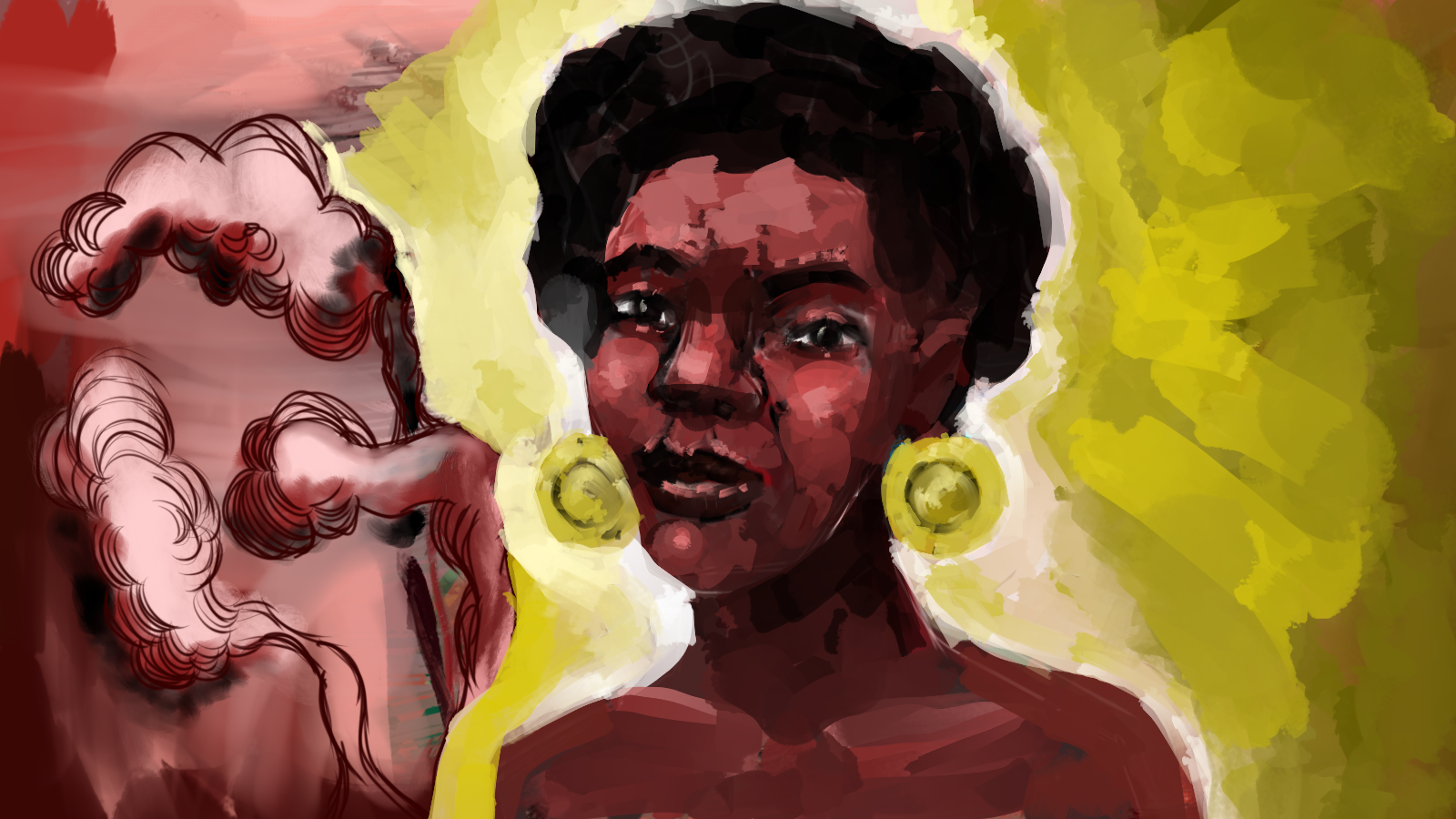 It feels a little unfinished, but I think that's okay, because it represents what happened in that moment. I don't often collaborate with people in person, and in such a relaxed way, no plan, just fun. So I don't think I will work on it anymore :)
A few details: some sploogy cloud things?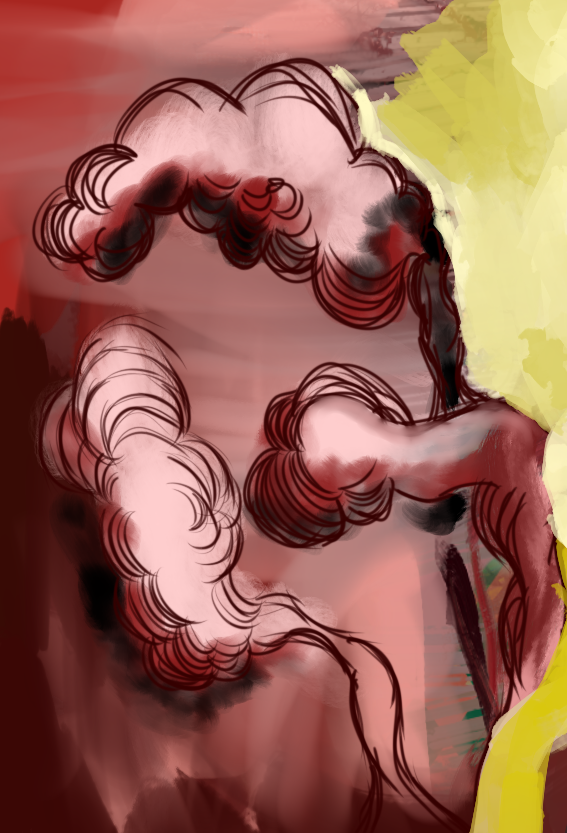 And a close up on the face: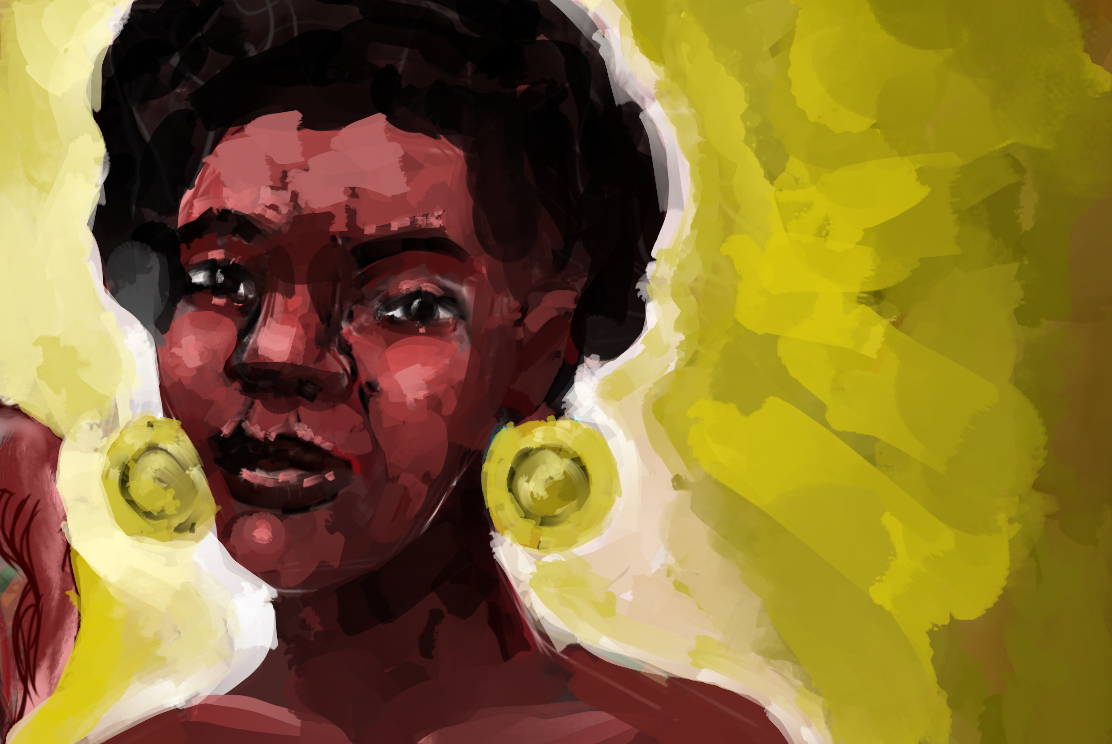 I would love for this friend to join Steemit, his art is pretty amazing (infinitely better than this collab I helped muck up, hahah) and I think it would be very well received here!