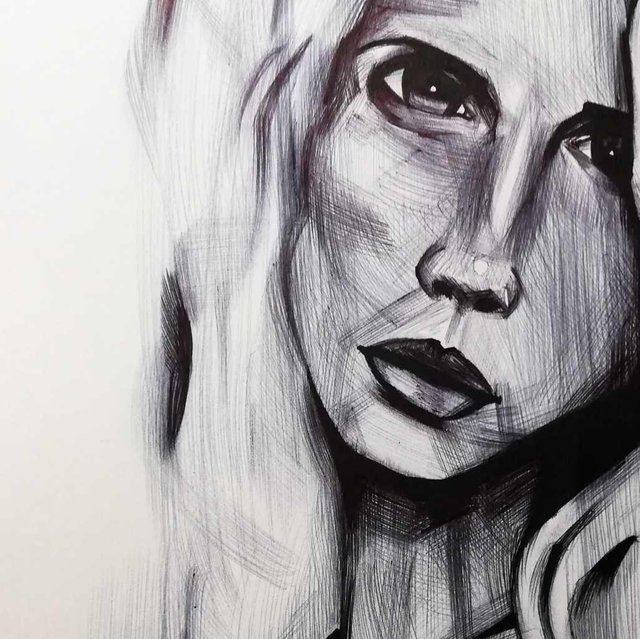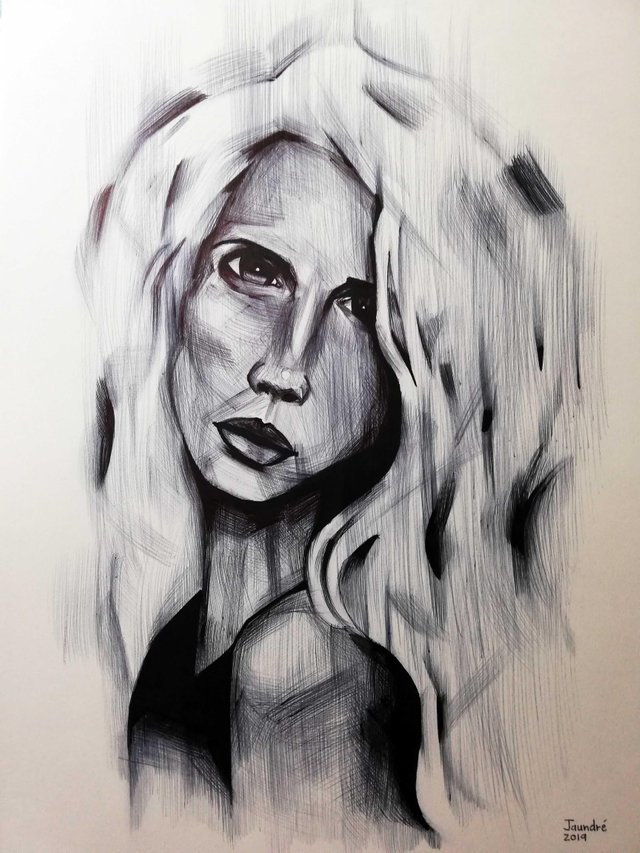 Damsel in Grey
2019
Pen on paper
Jaundré M. van Breda
Here is a portrait done in gel- and ballpoint pen on a sheet of A3 paper.
As I've mentioned before, portraits are my favorite. So much can be done with portraits. I made heavy use of vertical lines in this artwork to add texture to the piece.
Here are some pics showing a bit more of the process:
I hope you liked this one! Any feedback is welcome and appreciated.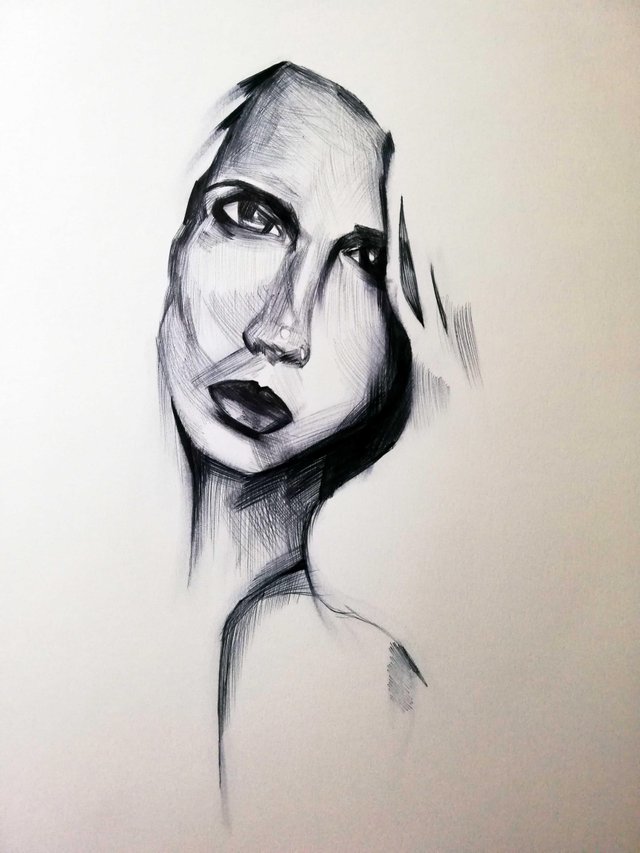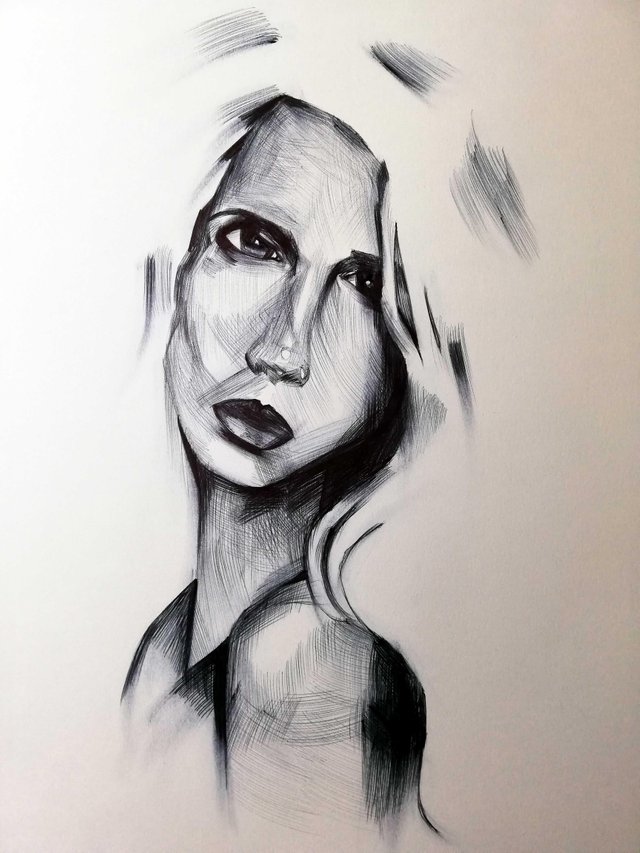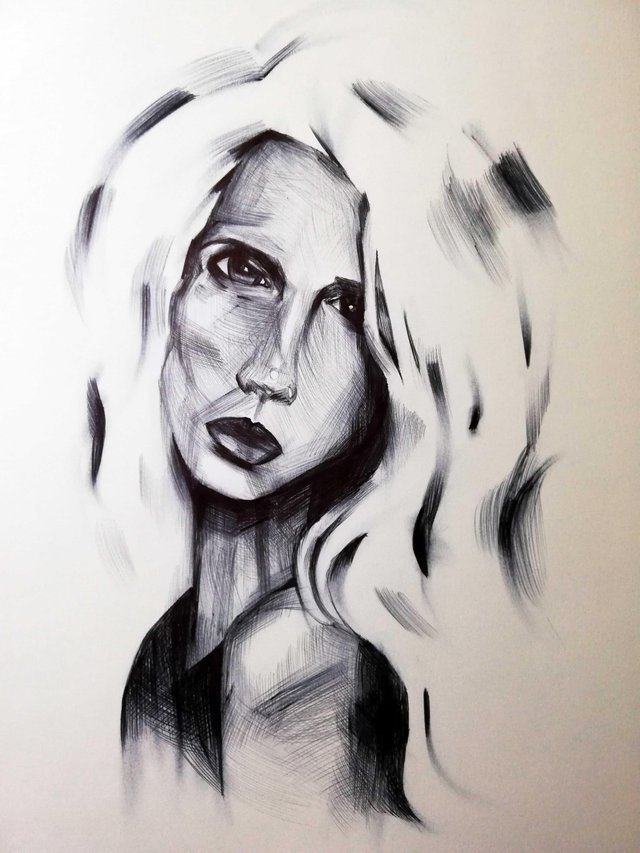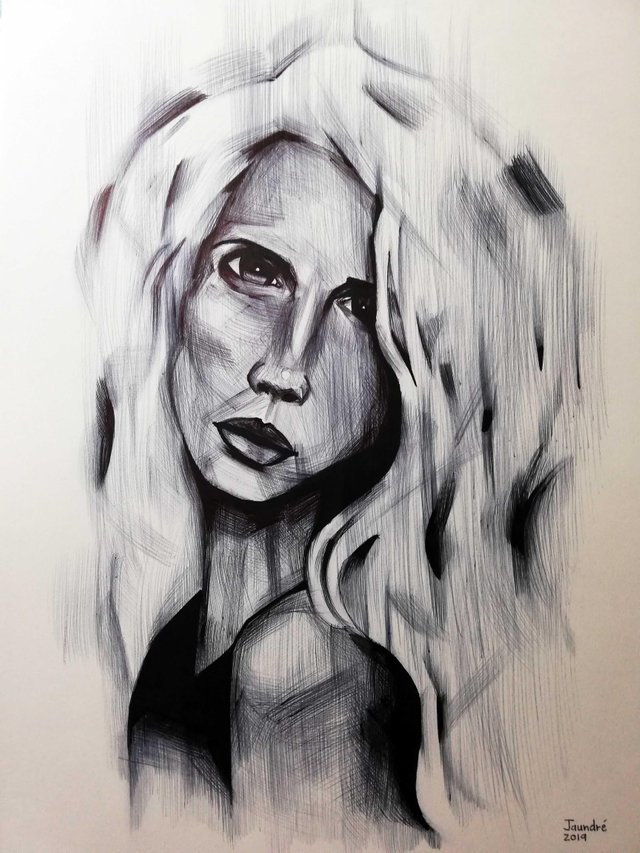 ---