I went to my Intro. to Charcoal Drawing class again today. I got an opportunity to finish the drawing of the eye that I worked on last week. I wanted to refine it some more but my teacher wanted me to move on to the next drawing which will be a full head.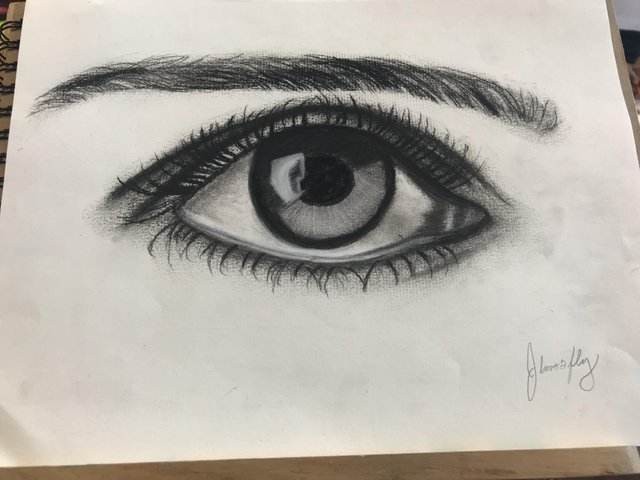 Finished drawing
We also sprayed the drawing with a product called fixative to keep the charcoal from rubbing off the page. I will try to duplicate this eye on a different occasion on my own without any instructions from the teacher. I want to have my efforts in one place so that I can clearly see my progress in a portfolio at the end of the quarter.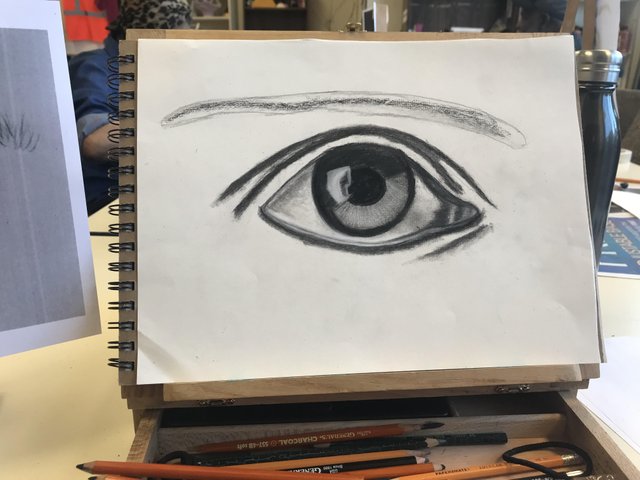 The first thing that I had to do was draw the folds associated with the eyelid and underneath the eye. She also told me to draw the outline of the eyebrow. The eyebrow is shaded in before the individual hairs are drawn inside. I don't have a lot of eyebrows myself and I have trouble applying makeup to my eyebrows to make them look thicker.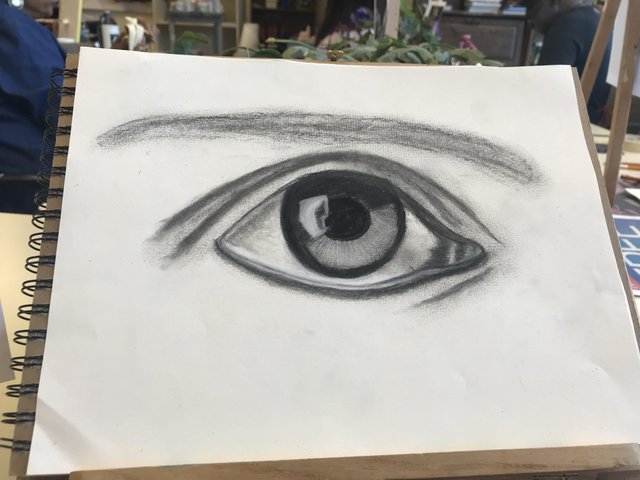 I may be able to apply what I learned in the class to my own eyebrows. 😊 I may need to add color first and then some lines. I blended in the fold lines in the next picture, but I took out too much of the black color and I had to go back and darken it again.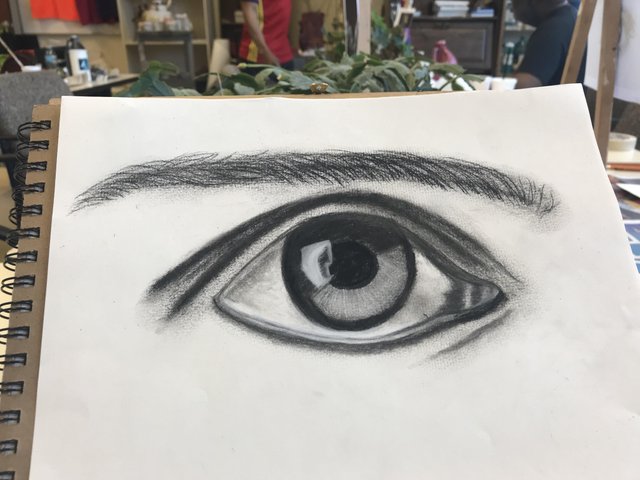 The next step was drawing in the lower lashes. My teacher said to be careful and not try to draw in a whole lot of lashes. I paid attention to the photo reference and noticed that the eyelashes appeared to be in clusters.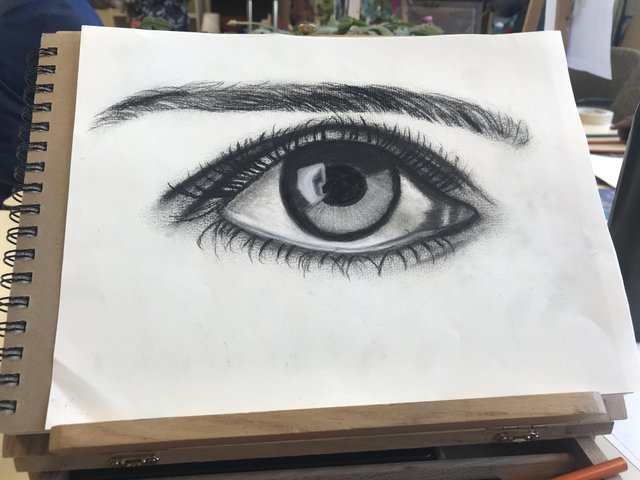 The lashes on top I drew shorter than the photo reference, but the teacher said that they were fine and not to go back to try to lengthen them.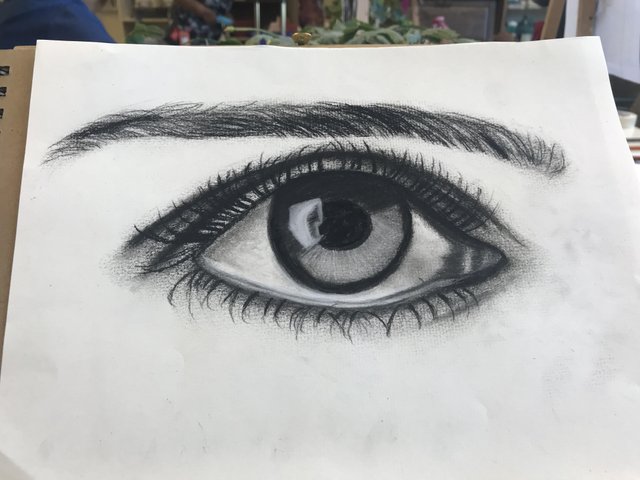 I am ready for the next assignment which will be a complete head. I plan to mat and frame my artwork. The only reason is because I have a professional mat cutter and a whole box of uncut mat boards of all different colors.
I signed my eye but forgot to write the date as I was instructed. I'll go back and add the date so that my grandchildren will be able to see my works and know when I drew them, when I can no longer draw. Have a great day.