Today I decided to warm up with a master study. The original concept artwork titled "Speedhunters" was painted by the amazing Syd Mead.
I chose this particular image because it was fairly simple with the main focus on the vehicle, I've tried to recreate the image with some of my own style.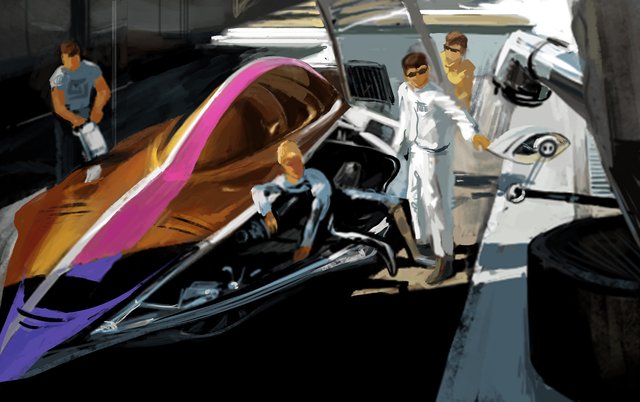 The point of this study was to try and deconstruct and understand why the artist made the choices they did and how I can recreate that. I avoided using any crutches, grids, colour picker tool etc and tried to rely solely on my own ability to determine shapes and colour from reference.
I hope to do more of these in the future, they are a great learning tool to reference the greats.