This was part of the crush exhibition where myself and a handful of artists were challenged with creating artworks relating to the Australian environment, wildlife conservation and raising awareness about waste and pollution.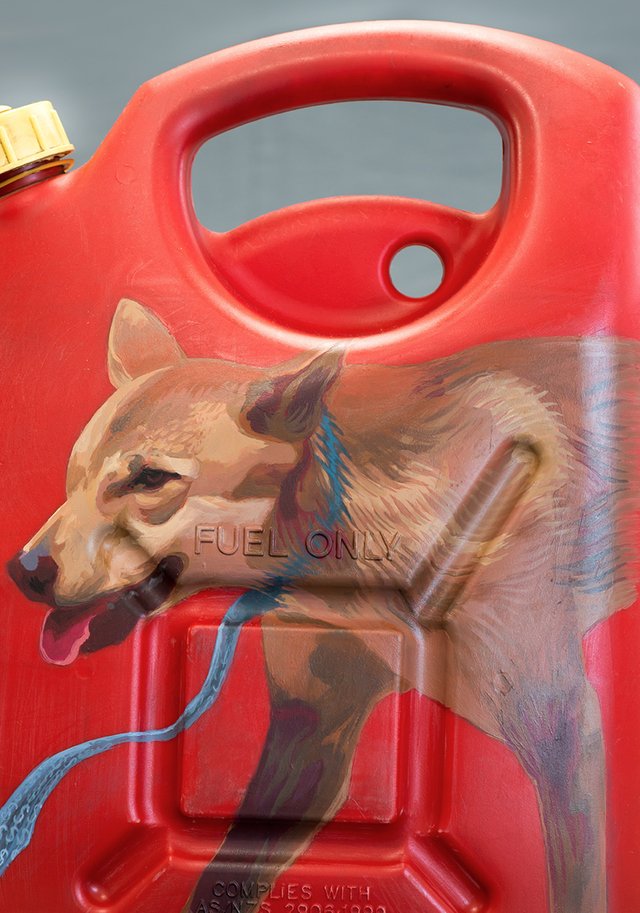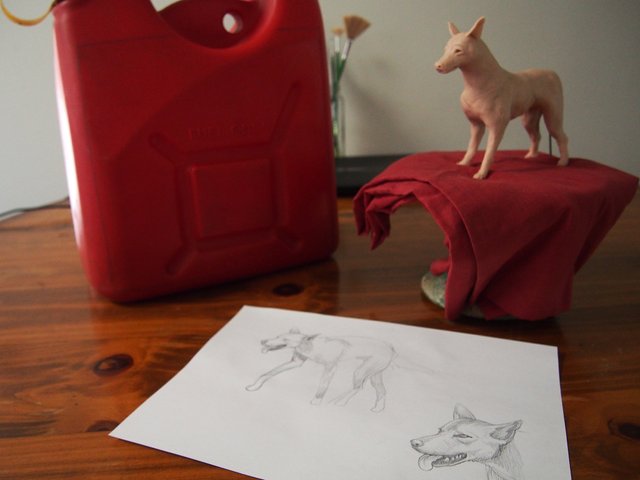 early stages planning and development. Here's one of the polymer sculptures almost finished.
---
---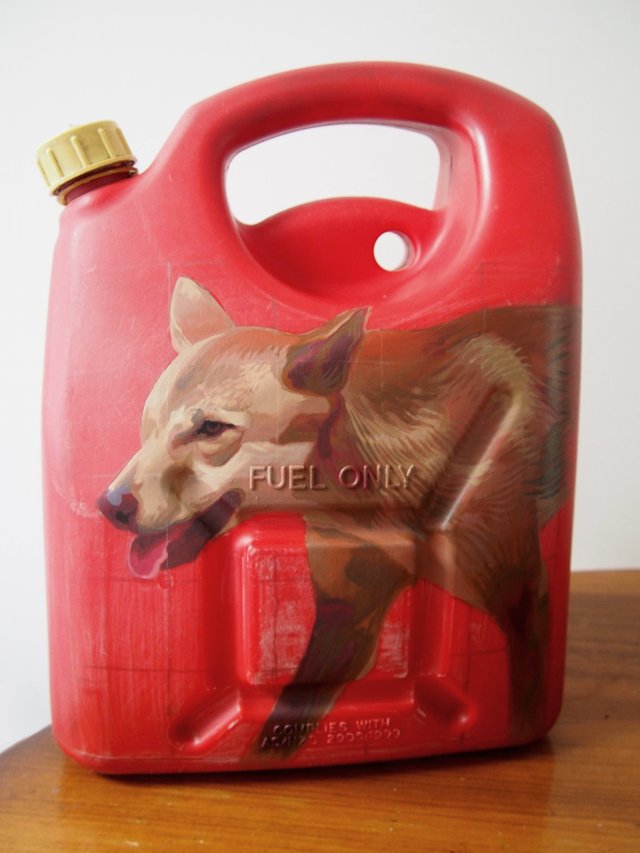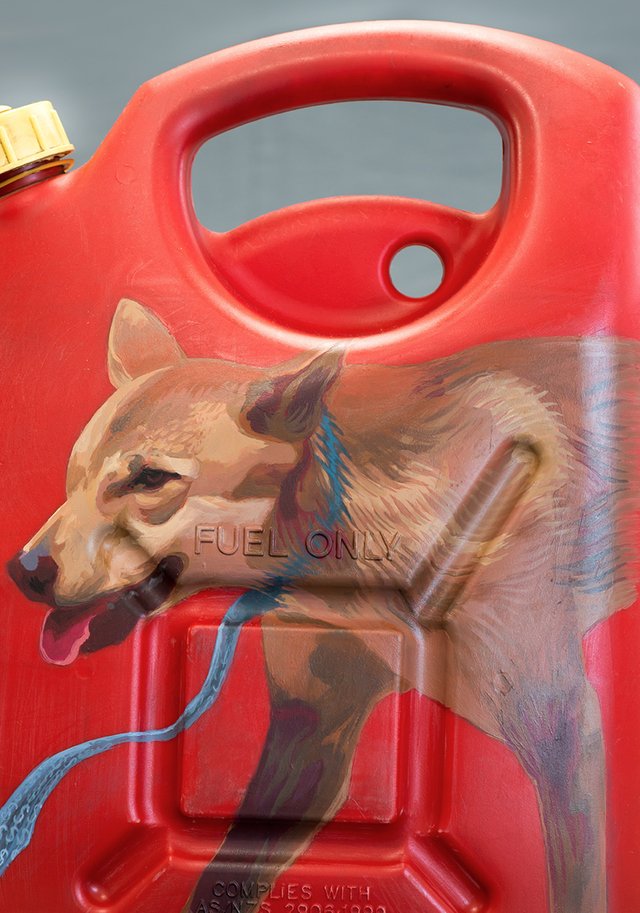 I had an old Jerry can laying around and decided to put it to use. The artwork was titled "arid" a slight play on the unrelenting thirst of the mining and fracking companies in Australia.
---
---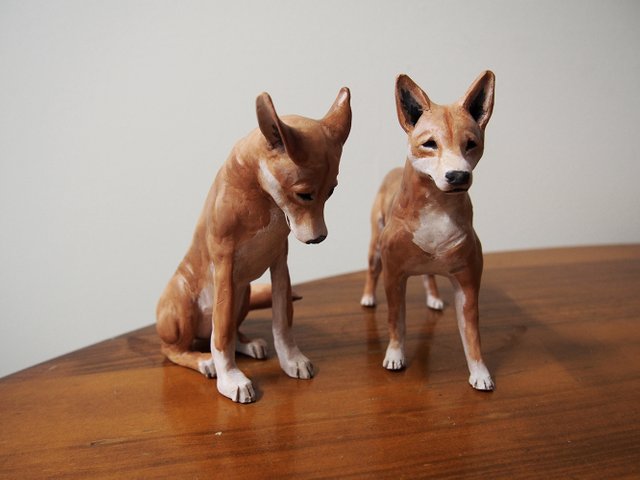 These guys will go on each end of the canvas seen further down.
---
---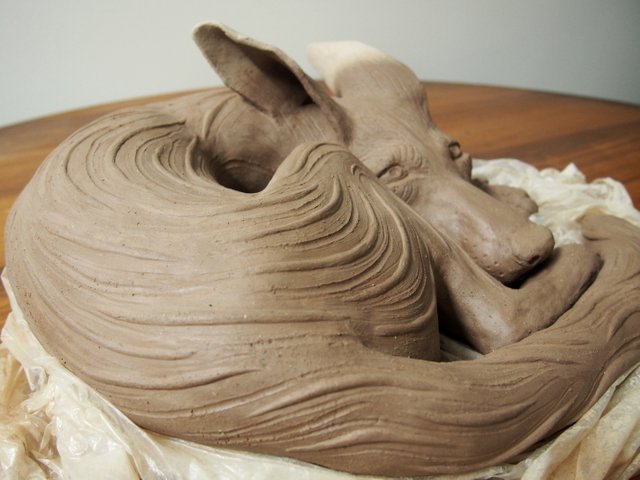 This was the second attempt at sculpting a larger Dingo, the first version was not able to be fired. I had to work quicker to hollow out the sculpture before it had completely dried out.
---
---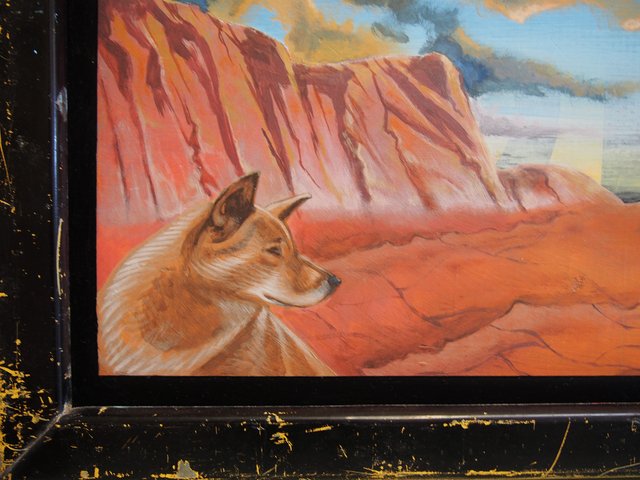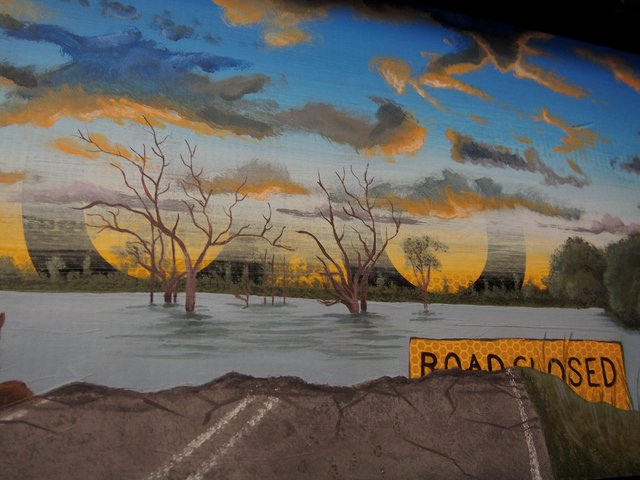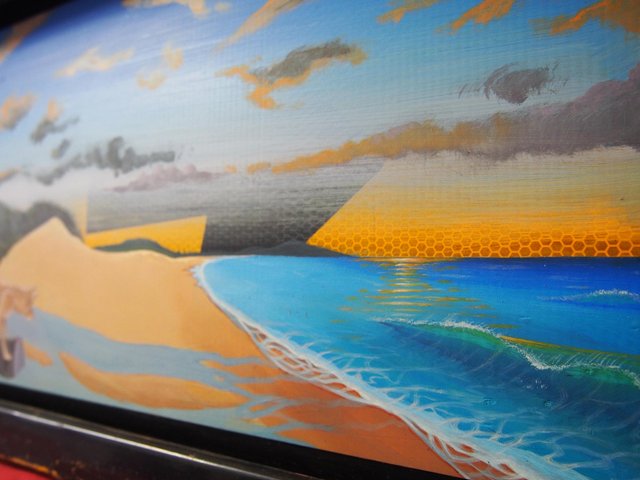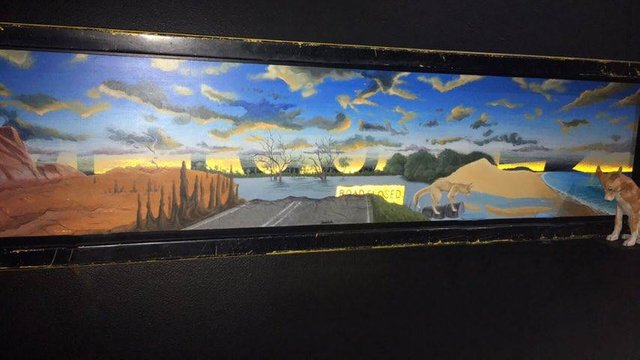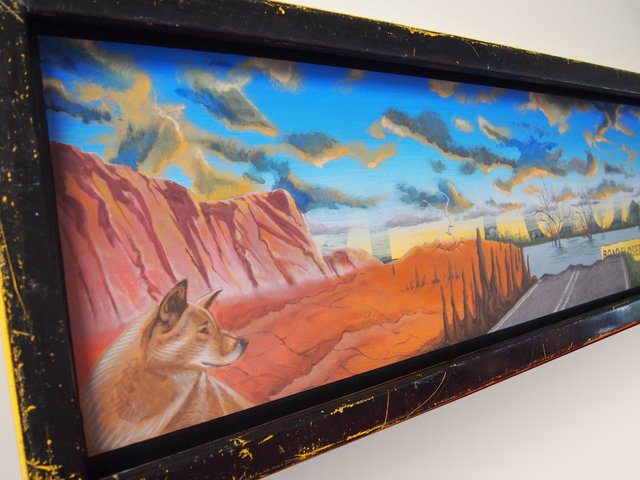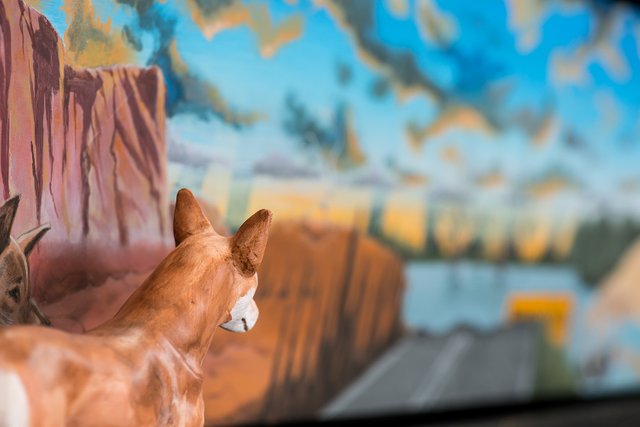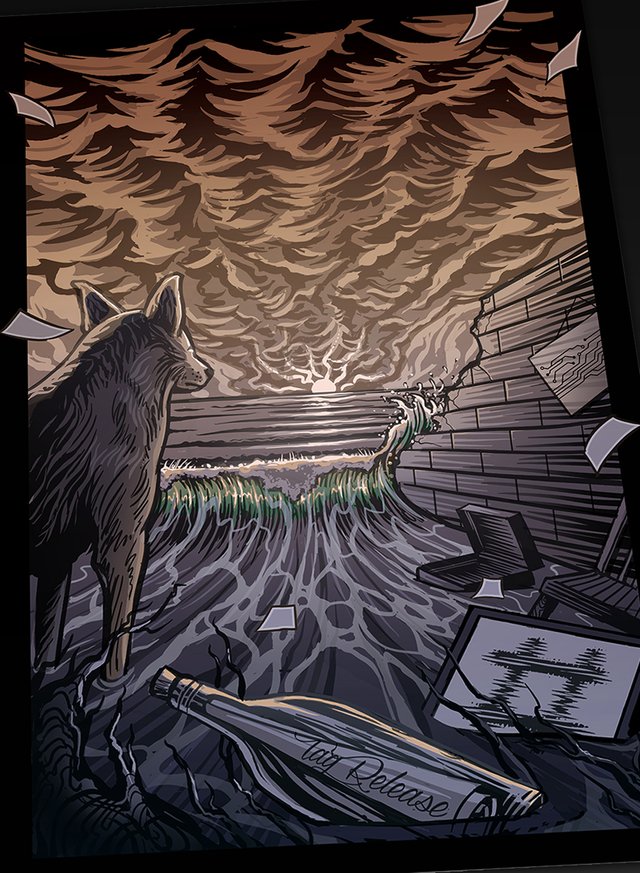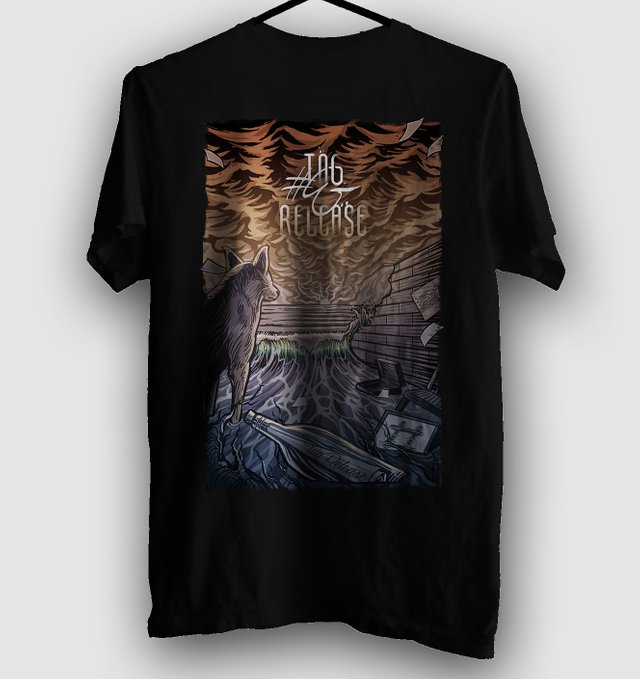 I was also asked to do some promotional T-shirt designs where I incorporated elements from other artists works into the drawing. I've been on a short hiatus due to moving to a new place, being unwell and general chaos of life. Looking forward to posting again real soon.