Quick study of a soldier playing an abandoned piano. The photograph was taken in 1992 by German Avagyan and I thought it would be an interesting picture to recreate.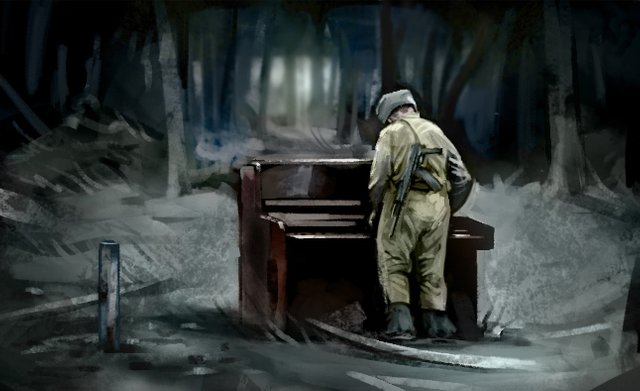 The original photo was quite dull, I altered the colours and saturation to be more blue to create more contrast with the red piano. I started off with a high contrast black and white painting and added more mid tones, details and colours as it progressed.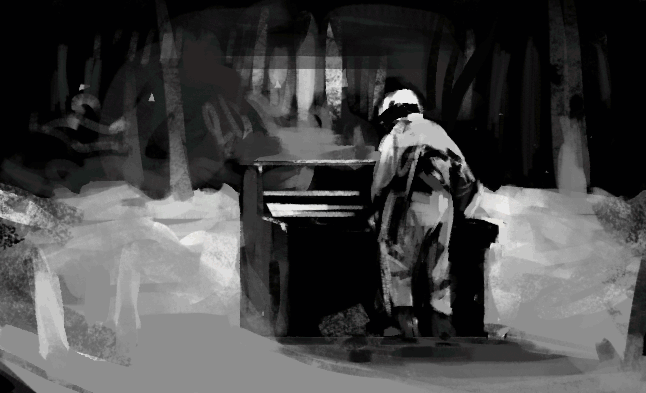 I had been trying out some new brushes too but I often find that you can get pretty good results just using the standard brushes. I used some other tools in this piece including the Burn tool on the red piano and the blur tool in the background.
Thanks for looking!