A Funny Redfish In My Office - @silviabeneforti Joins the STEEM Office Art Gallery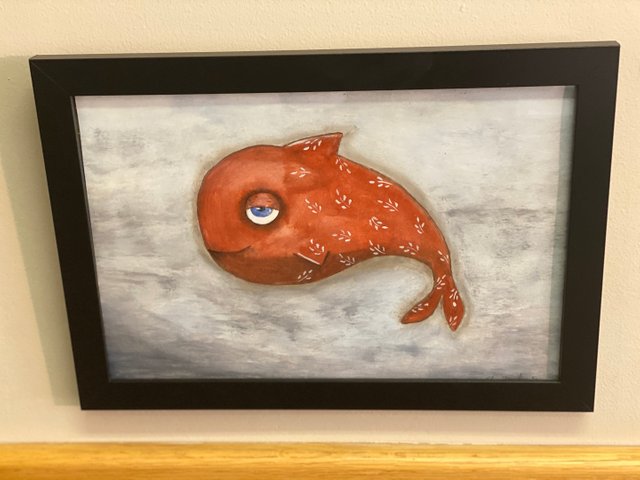 A Funny Redfish In My Office
@silviabeneforti Joins the STEEM Office Art Gallery
My STEEM Office Art Gallery continues to grow. This time I added a piece by the very talented @silviabeneforti. My STEEM Office Art Gallery now consists of 6 different paintings from 6 different artists that shared their work here on the STEEM blockchain. @silviabeneforti has been posting her artwork on STEEM since early 2017.
This oil on paper piece by @silviabeneforti shows a funny little Redfish floating amongst a grey background. Here on the STEEM blockchain, a Redfish is a user that has between 0 and 1,000 STEEM Power staked. There are lots of funny redfishes across the network, so I thought this was a perfect addition to the STEEM Office Art Gallery.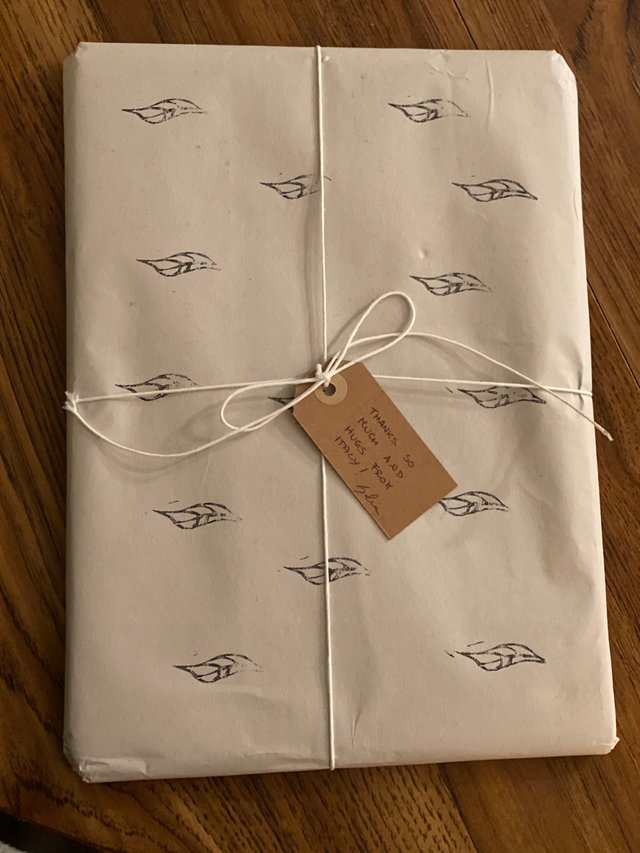 As you can see by the packaging, this artwork was mailed across the ocean from Italy. It arrived much quicker than anticipated. @silviabeneforti took the time to make sure it was packaged neat, safe and properly. She also included a nice postcard.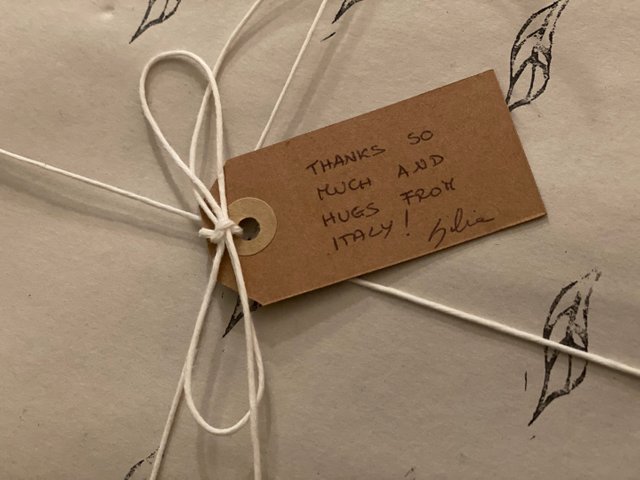 Below is a look at @silviabeneforti's work in progress. You can check out her full post here: https://steemit.com/art/@silviabeneforti/a-funny-red-fish-oil-on-paper-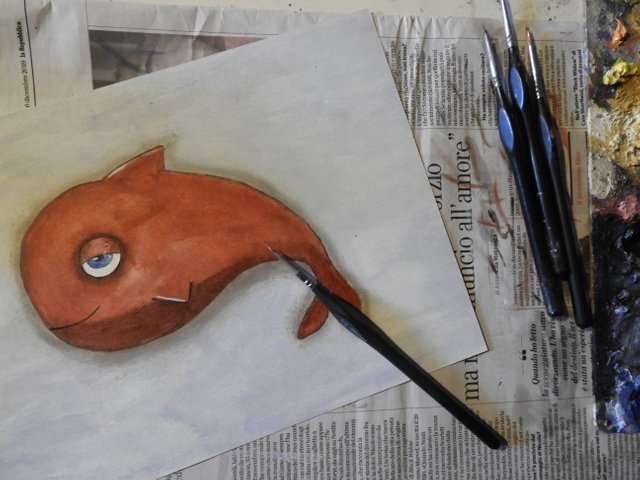 image source
I acquired the Funny Redfish from @silviabeneforti's store in the STEEM-based marketplace, @homesteaderscoop. You can check out the @homesteaderscoop here: https://homesteaderscoop.com/
The Funny Redfish painting now hangs on the wall in my office across from my desk, as seen in the photo below.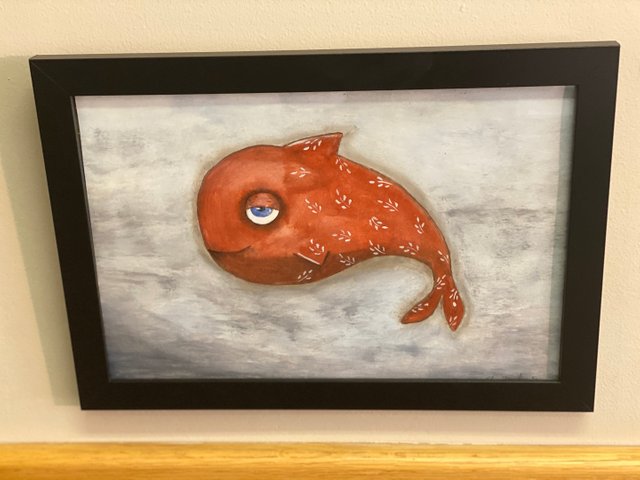 The STEEM Office Gallery

Want to Join My STEEM Office Art Gallery?
If you are an artist that uses the STEEM-platform to showcase your work, I would love to feature you in my STEEM-based Office Art Gallery. Reach out in the comment section if you'd like to send art to be added to the Wall of STEEM!

Thanks For Reading!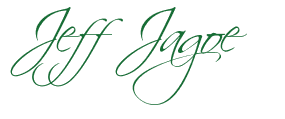 Sign Up to Menē for $5 towards 24K Gold Jewelry
Join Airbnb and Save $40 on your first trip
Earn STEEM Dollars & more by completing online tasks
Convert your online activity into Gift Cards, Crypto or Paypal with GaB
Join the SWIFT Universal Basic Income Experiment
Get Paid to Get Fit with the SweatCoin App
Use Bitcoin for Amazon Purchases and Save $$$
Sign Up to Binance - A Leading Crypto Exchange
Join Lolli for Bitcoin Rebates
Collect, Trade & Battle on the Blockchain with SteemMonsters
Join Actifit - Get Rewarded For Being Active
Send a Tip Using the Bitcoin Lightning Network

---