Gothesque Jr. Magazine Chose My Image for the Cover!
WE GOT THE COVER!!!!!!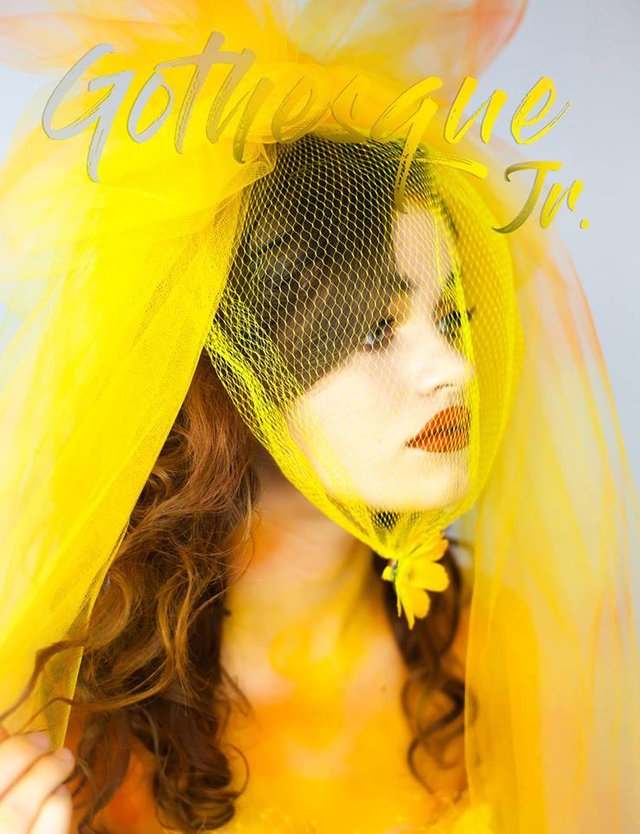 Gothesque Jr. Magazine
Issue #34 | Nov/Dec 2017 | Living Art
http://bit.ly/2BsFZNd
Cover:
Featuring Model Sara Elizabeth
Photography, Makeup, Hair & Wardrobe Designed by JealousyJane Couture
www.jealousyjane.com
Creative Direction by Sheila Ferguson
Created in #Bloomington, #Indiana
#gothesque #gothesquejr #nov2017 #dec2017 #livingart
http://bit.ly/2BsFZNd
http://www.magcloud.com/browse/issue/1390316?__r=72848
https://gothesquemagazine.com/issue34livingart/

 I've been feeling really down and hard on myself as of late, so when Gothesque Jr. Magazine chose to publish two of my submissions, I was elated. When they revealed the magazine issue today, a day early, They tagged me on social media and revealed my image as the cover also! Thank you Universe, I really needed this win. Its been a year since I had two editorials picked up in one issue, and this year, we added a cover. This is going to be hard to top! What a way to end the year! I will be sharing more about the editorials this coming week, so stay tuned. 

 Special thanks to model Sara Elizabeth for her hard work and her mother for helping us make this happen. Sara is only 15 years old and 6 months into her modeling career. I think she has the "it" factor, and clearly, so does Gothesque Jr. Magazine. 

Happy Holidays