Hi, Steem friends!
On Sunday, I finally got my money back from Vipps after they had been lost for a week.
No apologies or explanation! And now they are going to conquer the world as well.
I transferred the money the old school way to the seller...
---
...And got this hand-finished version of Love Cops by Martin Whatson.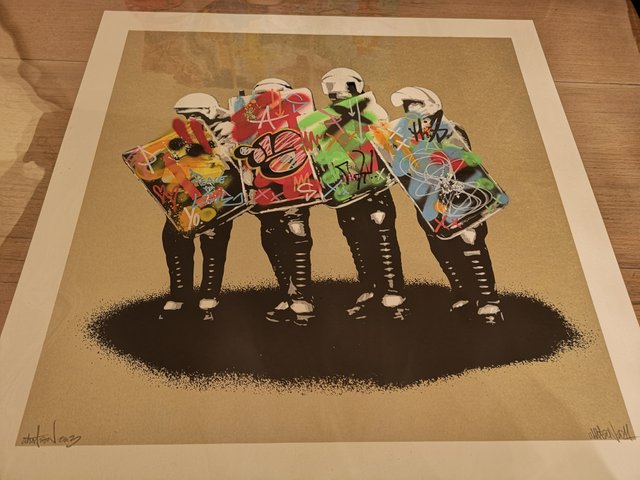 I like the motive with the graffitied police shields.
What do you think?
Do you perhaps have some artwork by MW you like to share?

Another artist I fancy is Fredrik Værslev that is currently having a solo exhibition at the Astrup Fearnley Museum. As a strange coincidence, I talked with my ex-stepmother and she mentioned, as I had forgotten, that she is a friend of the owner of the museum. Norway is certainly small country.
FV was appearantly motived by the awnings in his childhood home and I can see that: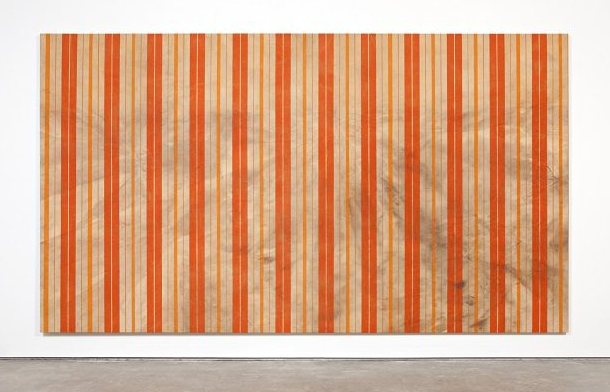 Fredrik Værslev, Untitled (Canopy Painting, Cream and Orange VII), 2012.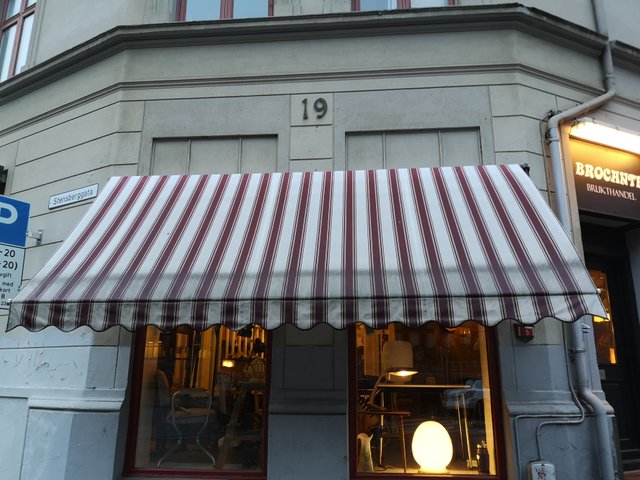 Photo taken by me 3 hrs ago
---
Photo of Love Cops and awning taken by @janusface on October 2 2018 with a Huawei P20 Pro (no editing)
Thank you for your time and attention. Steem on!
Follow me: @janusface