Since I painted the "Freedom" canvas last year, which was my debut in the horse painting, I managed to paint another two large paintings with horse as central theme. Today I will show you one of them.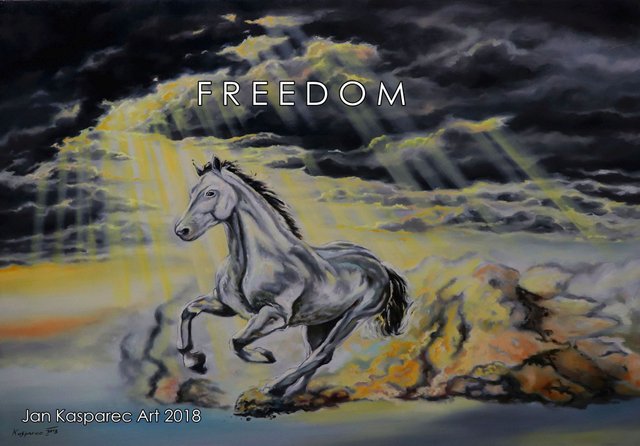 This is how I started the painting. Basic outline of the running horse with very rough clouds at the background, just to set the horizon line.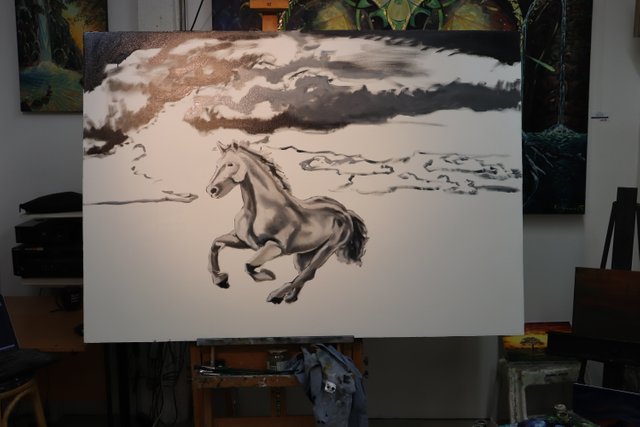 I continued filling the white space with shades of black (grey) and added a little bit of pale yellow to break the monochrome supremacy: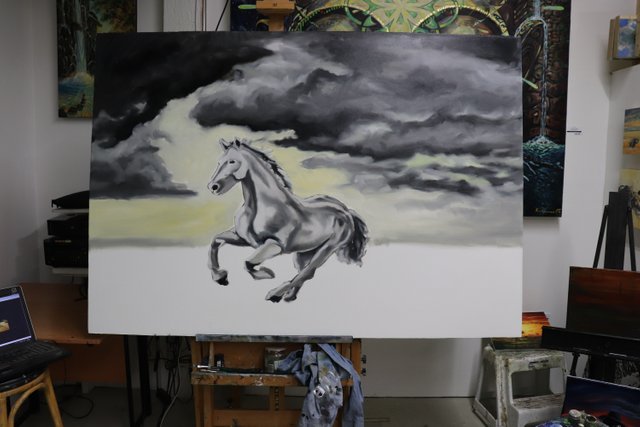 This is where I started to work the bottom part of the painting which is focused on the clouds of dust shooting off the horse's hooves, which is what creates the impression of movement against the stillness of the clouds.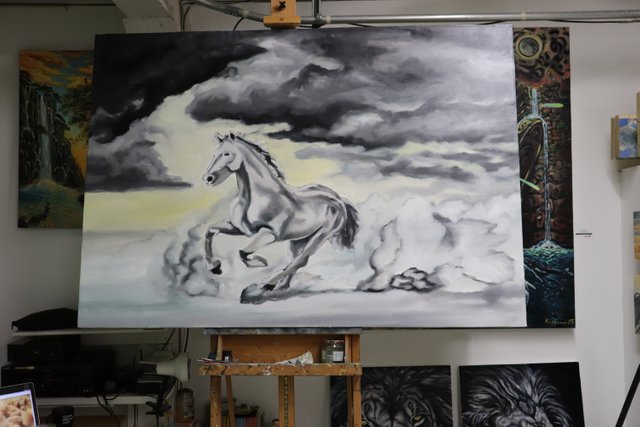 Shaping the clouds to more details and introducing more color and shape in the bottom part.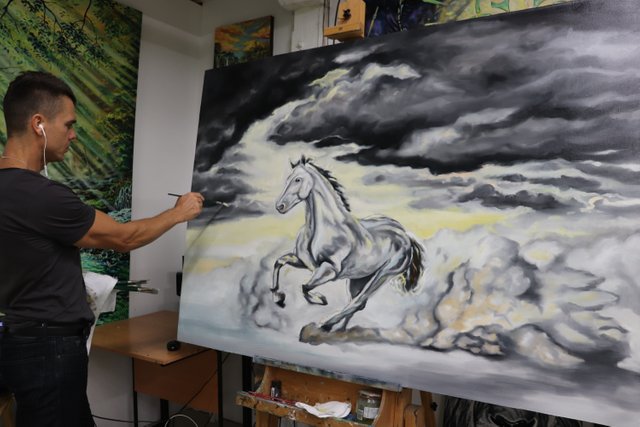 More colors and the rays of sunshine piercing though the gap in the gloomy looking sky.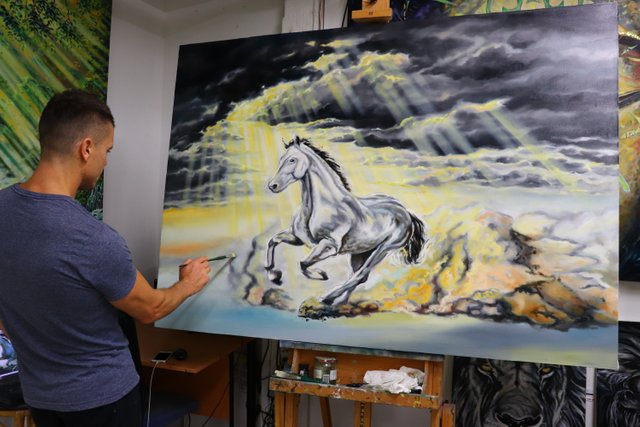 And this is where I left it, unless I decide to revisit it in near future, which I probably will
: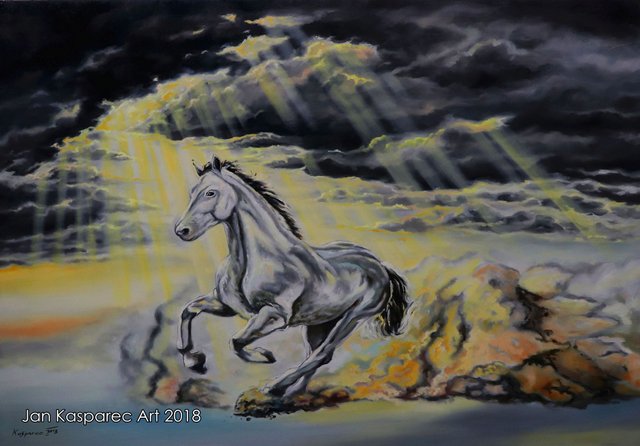 I have not named the painting yet because I feel like it's not done yet. When I get back to it and put the final stroke, appropriate name will come to me, as it always does.
I hope you enjoyed the painting process!
Much Love from Thailand,
Thank you for your upvotes & comments,
Jan
follow @jankasparec
This was my first horse painting named "Freedom" that I mentioned at the beginning of my article.