Dooooone! My complete rework of my 3 years old 8 footer (244cm) has reached it's final brush stroke.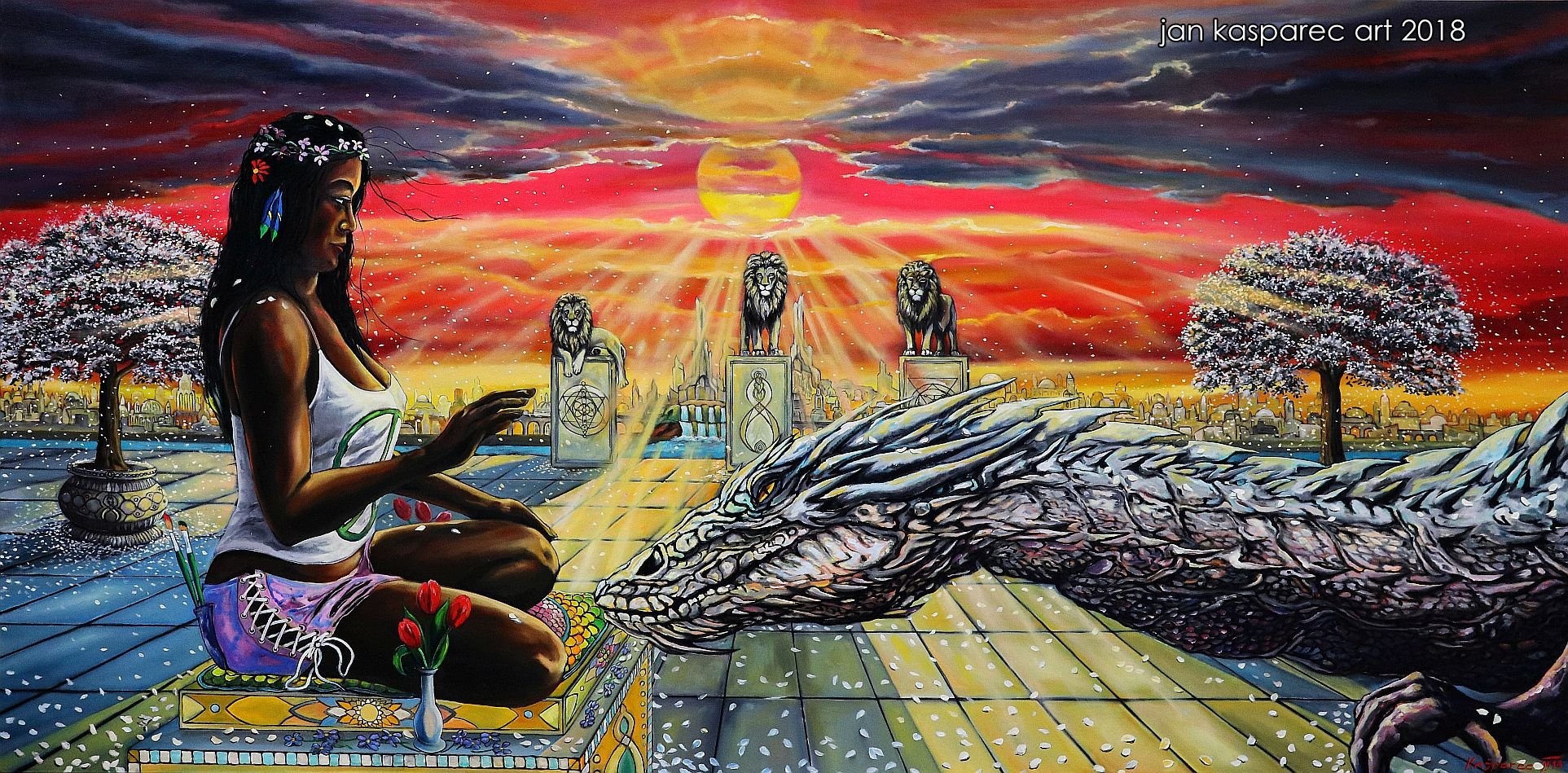 If you missed the process beginning process, read here:
https://steemit.com/art/@jankasparec/our-little-secret-new-stuff-i-m-working-on-fire-is-on
And if your'e too busy to do that (chances are that you are since everyone else is:),
...then just know that the painting which I'll show you today used to be this: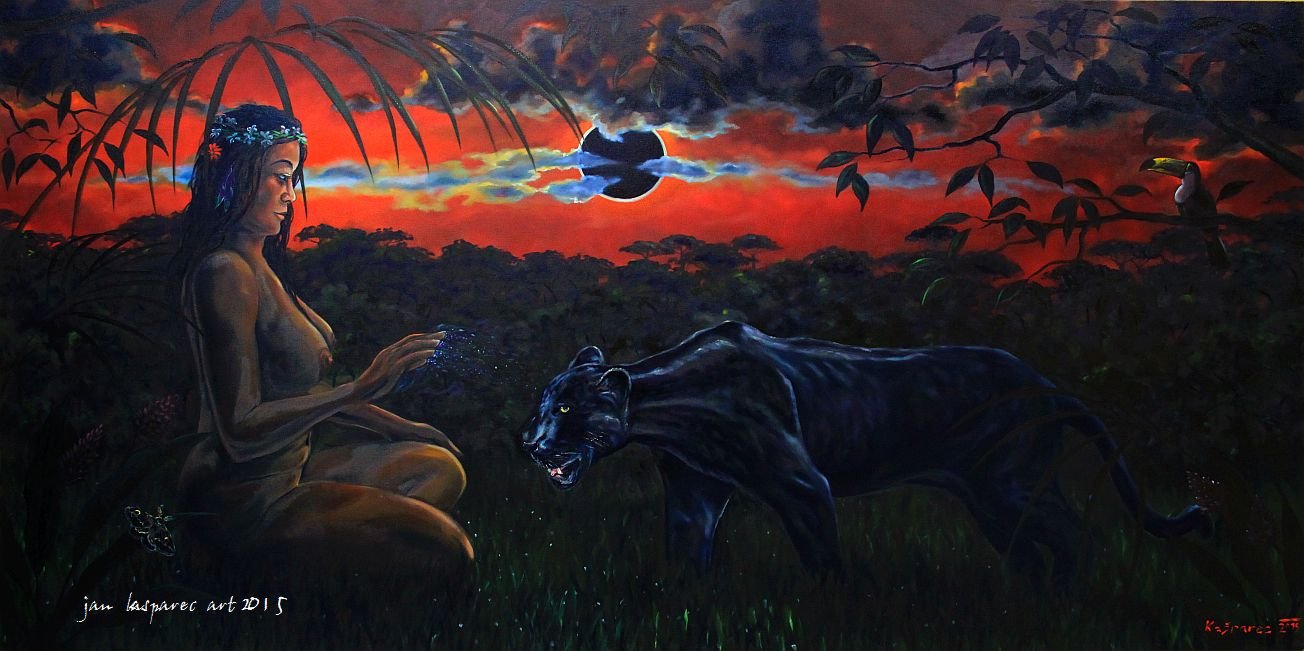 and bit later like this: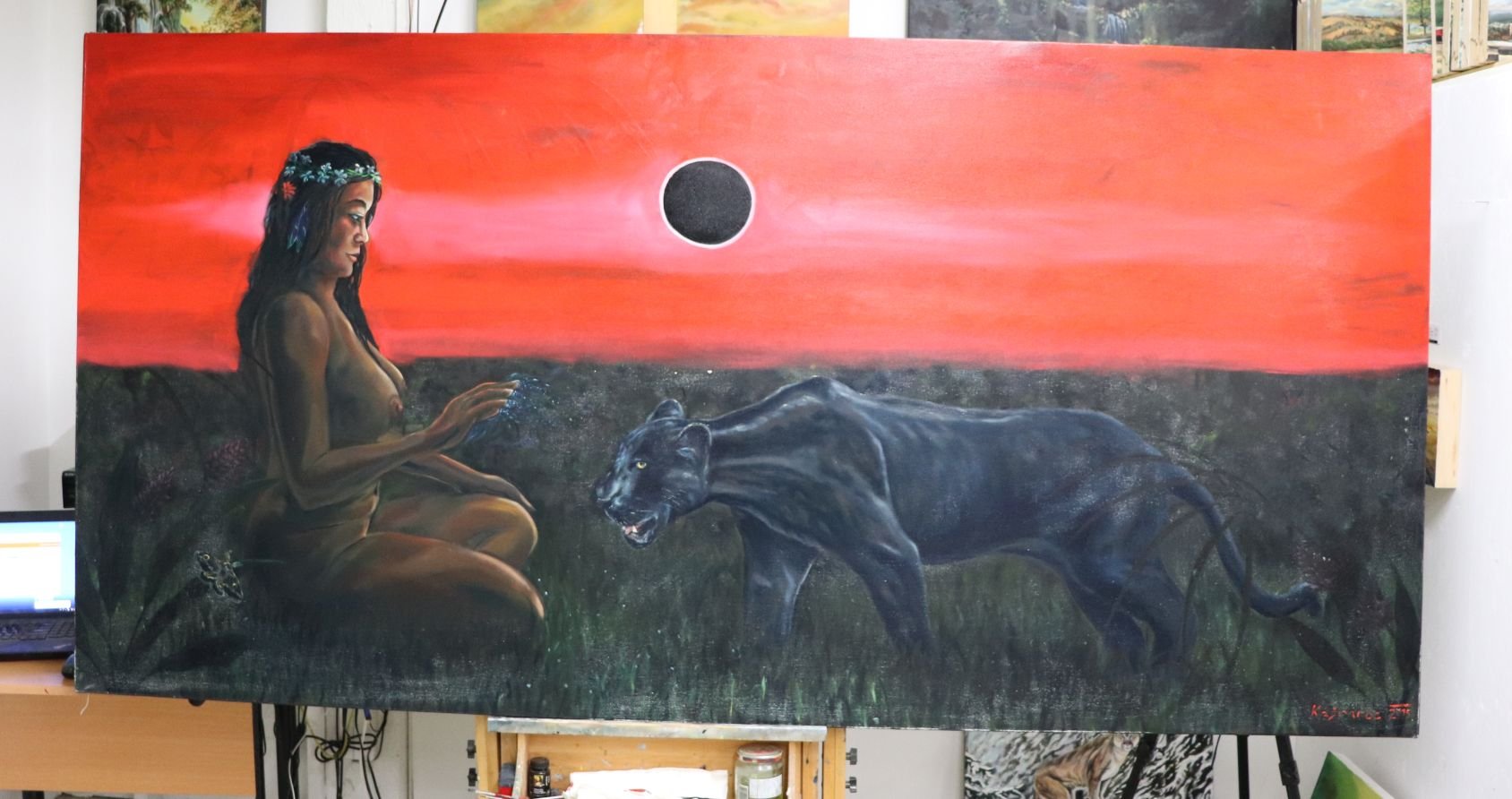 then this: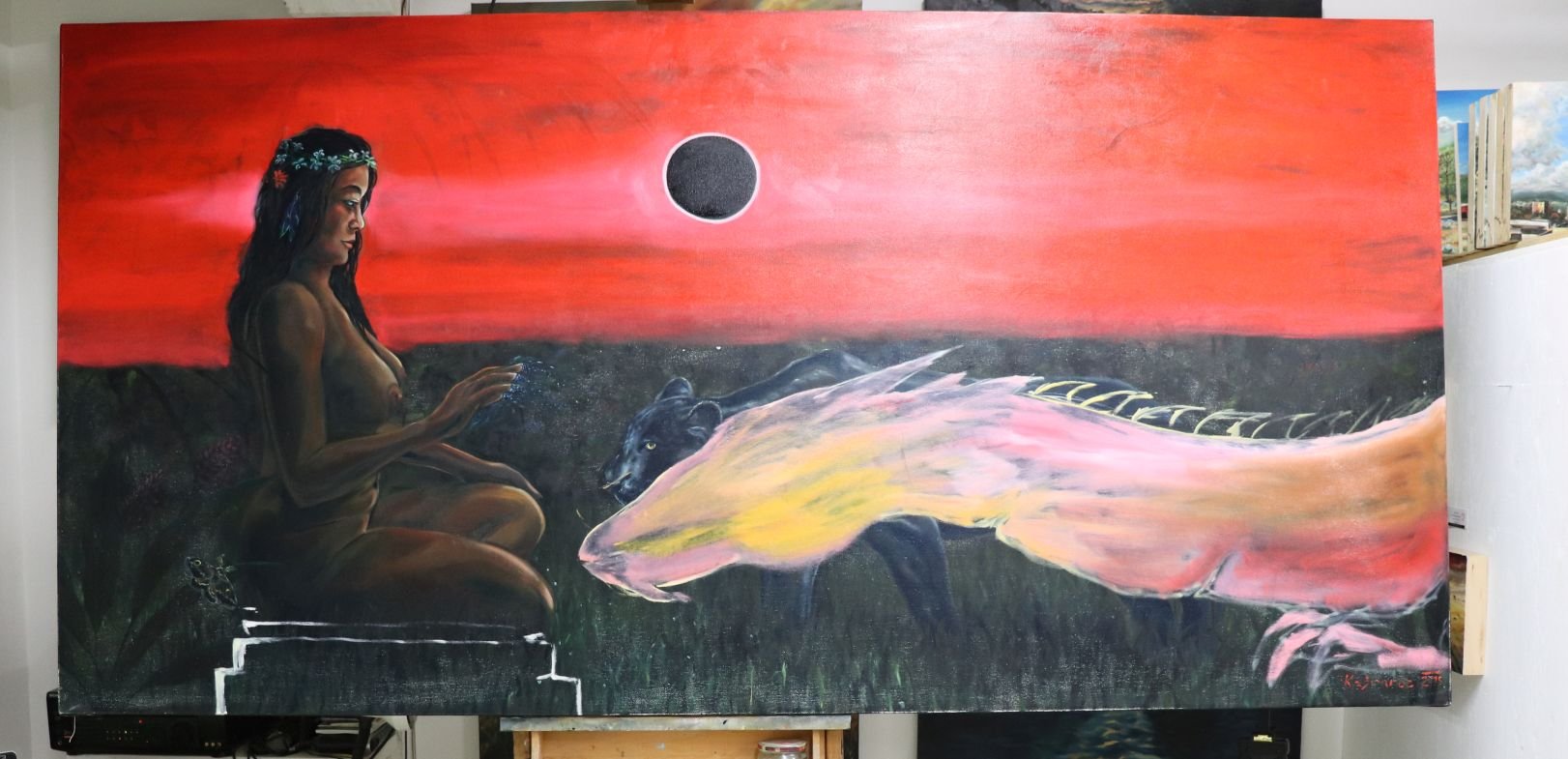 and then this: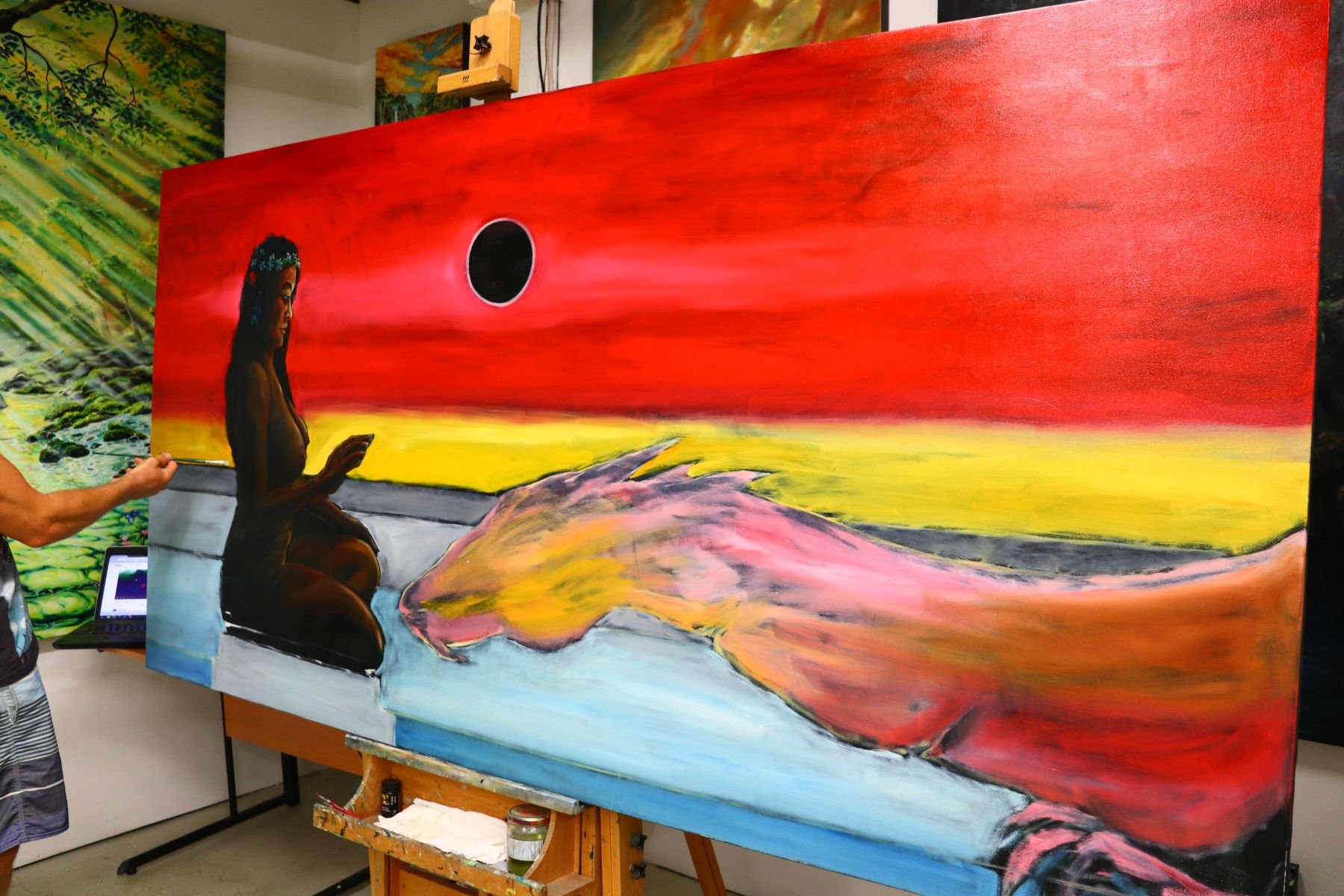 There's quite a few things that I realized in this creative process.
One of them was that an "appropriately" dressed woman can look just as sexy as a naked woman.
And obviously by "appropriately" I mean wearing sexy shorts:P
Cause frankly, I consider these short the peak of my artistic expression to this date!
:))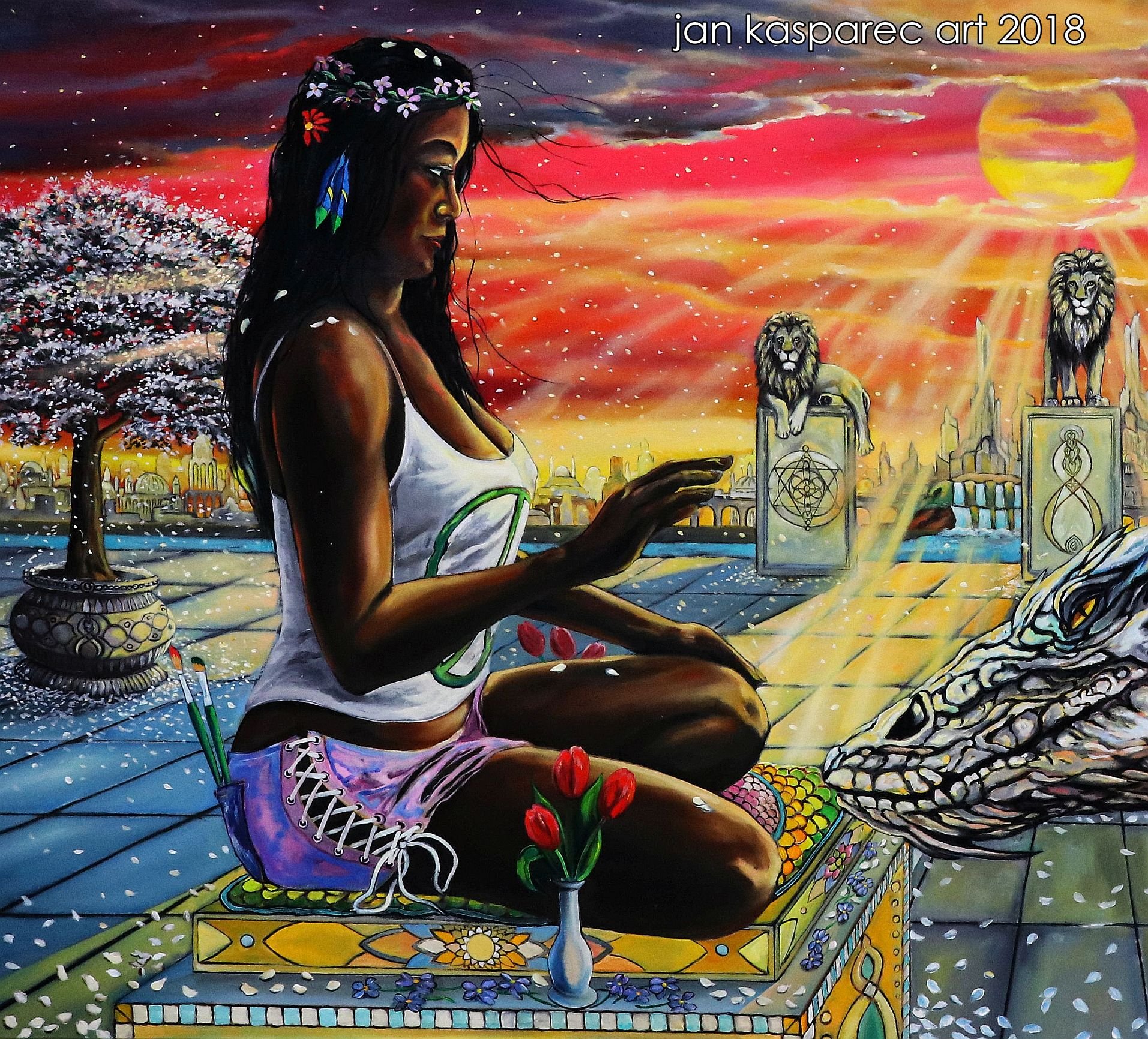 Second thing that I learned is that I might be just as well entering a new phase of my art career.
The phase of "fantasy" touched by slight brush of pop art.
These things just keep on coming to my mind lately. They seem like from a comics book, which I never thought as anything that would interest me.
Oh well, cheers to another breath of fresh air!! I love embracing changes!
This was when I was about 1/3 though. Dragon tamer was still naked and the dragon looked like shit:) The most work came from all the details such as the trees, the petals in the air, the sky, the light, the throne decorations, the divine geometry patterns on the pillars upon which the 3 lions stand, and the lions themselves.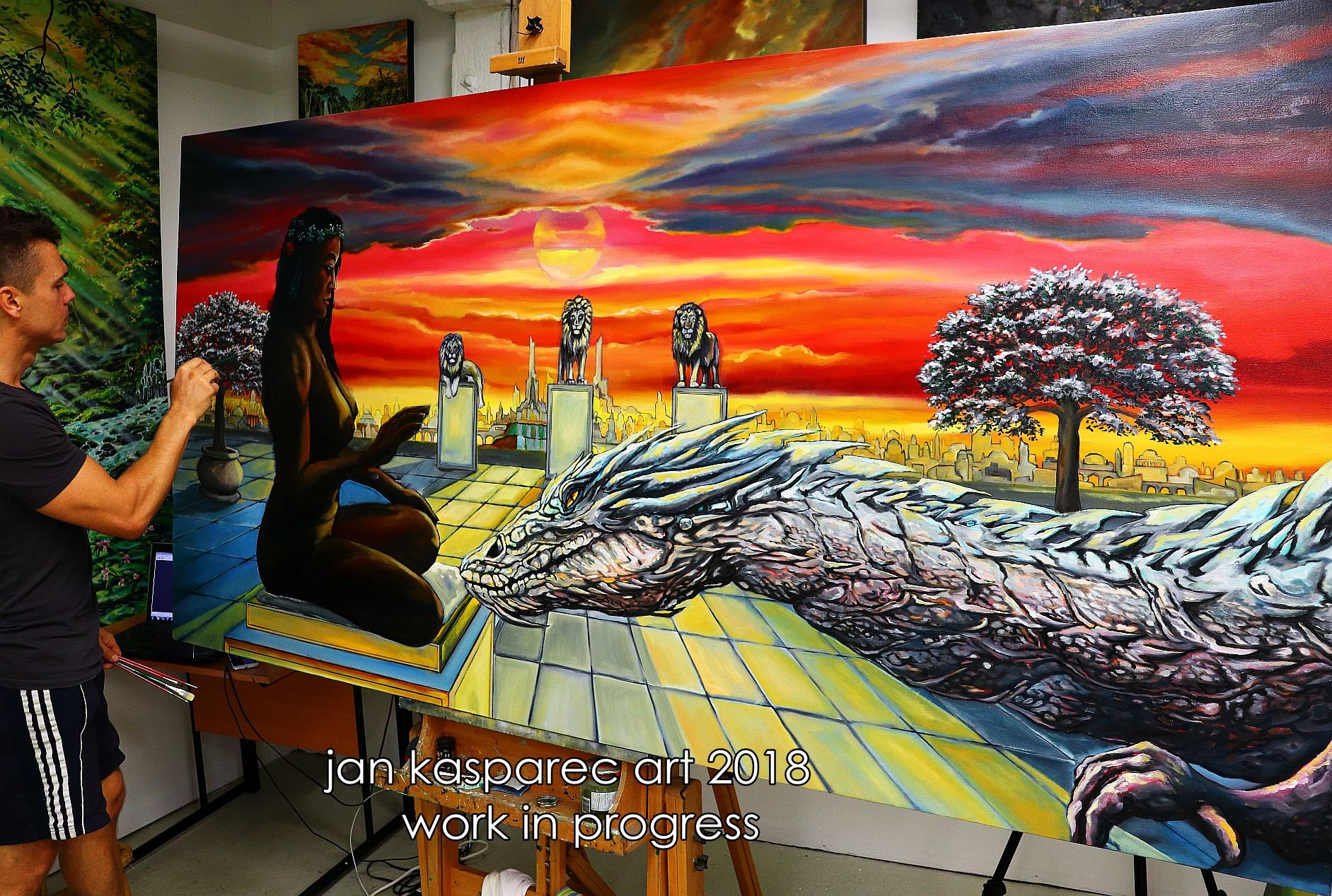 As you can see below, the final result changed the painting for the better
: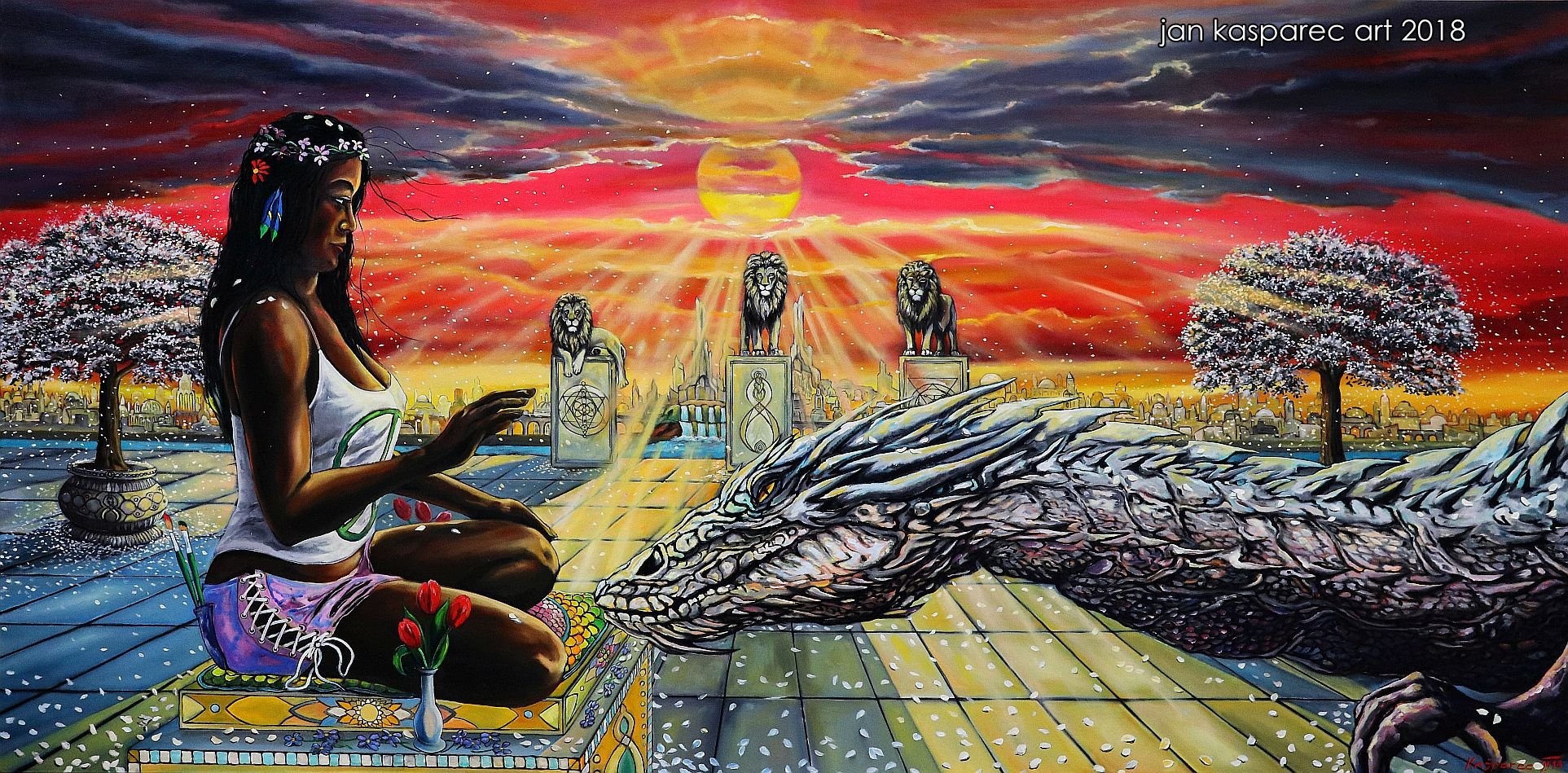 Or so I hope!
I am working on 2 new big projects simultaneously now, both of them commissions, but this time I will enjoy them a lot, regardless of the mind-imposed pressure (expectations...).
Thank you for reading, upvoting, resteemind and following me!!

Much Love to All!

Peace,
Jan

follow @jankasparec