The time has come to reveal my first art inspired by the crypto world. I thought that BTC fork day might not be a bad day to pop the news.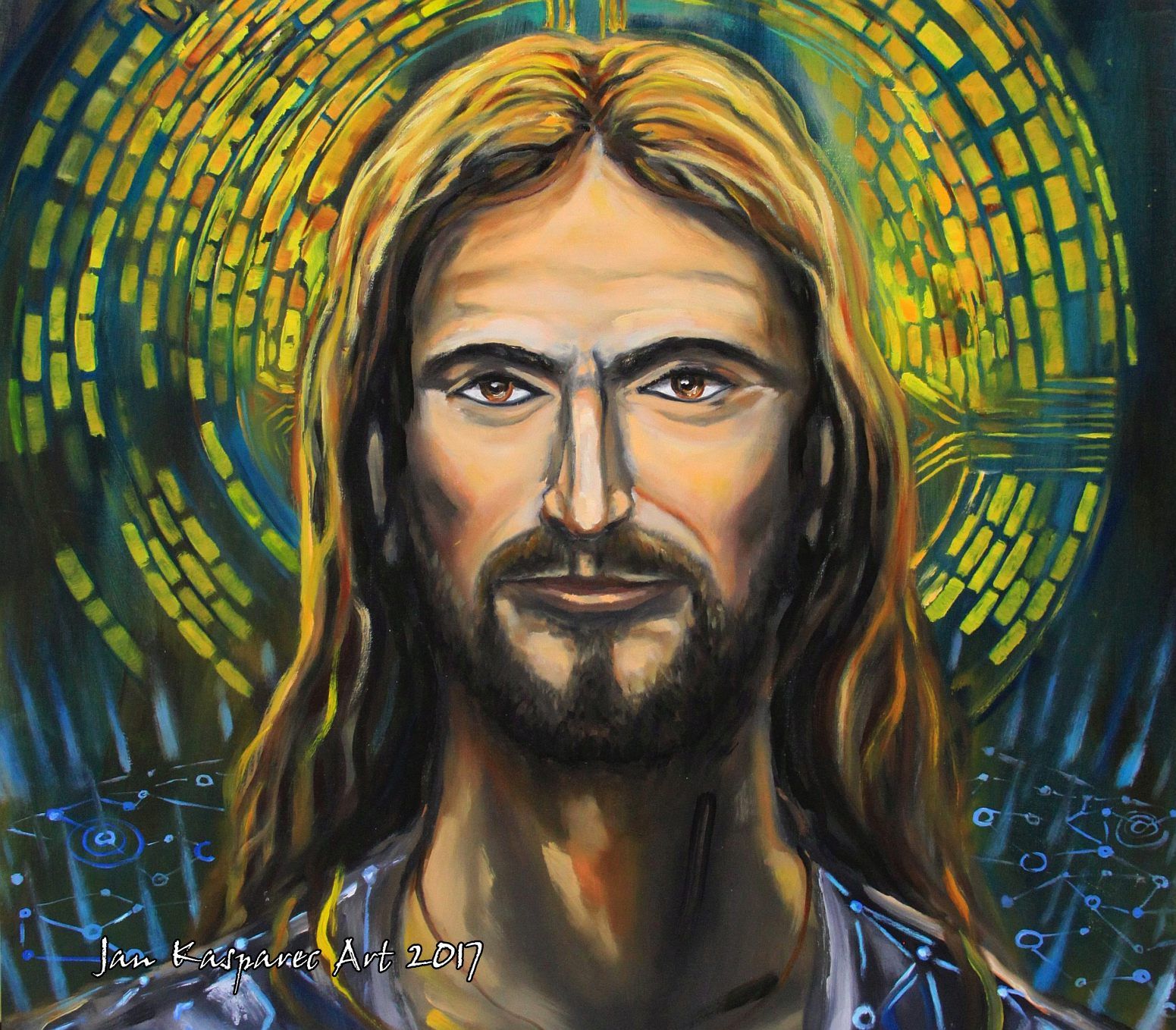 Here comes the Bitcoin Jesus! It took me a while to paint it because I undecided about the background. I finally decided to use the patterns from this image:

Source: Google search Bitcoin.
And the bottom blockchain pattern was inspired by this beautiful image:
(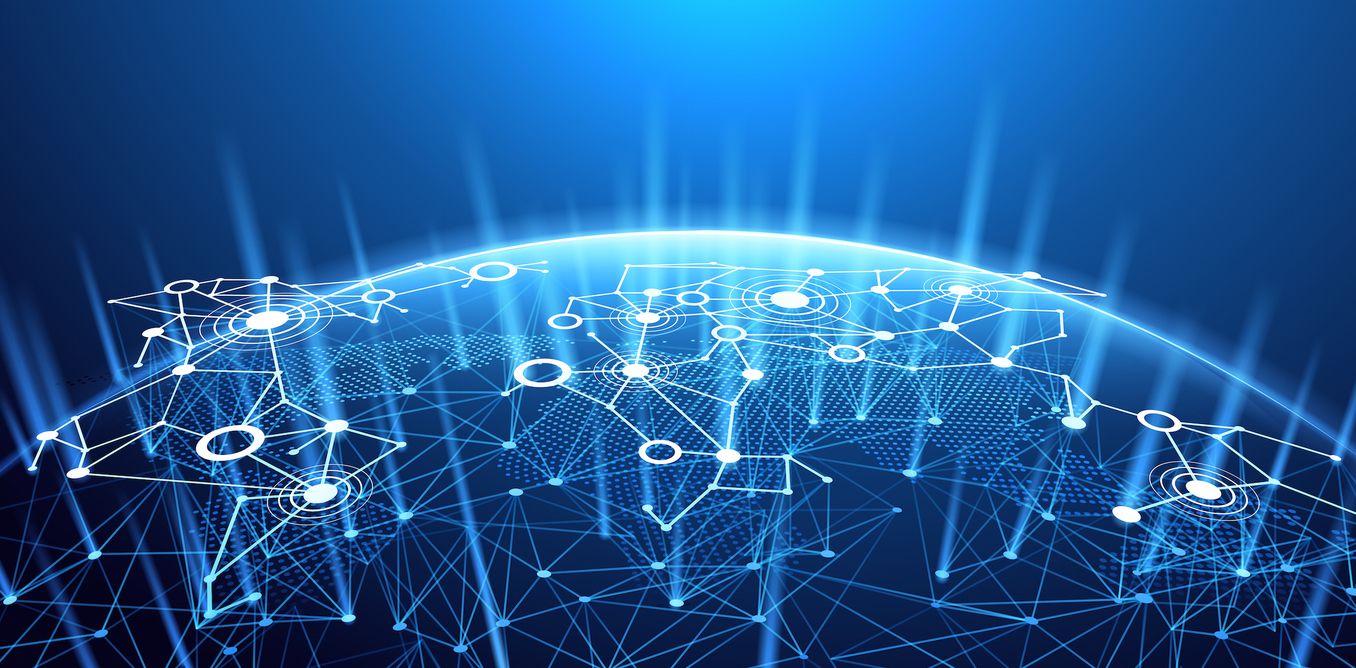 Source: Google search Blockchain.
I thought it would be good idea to cast the bitcoin pendant around Jesus's neck in 24 karat gold. Many of us crypto astronauts used to be, or still are, gold bugs. Some kinda hate on gold now, but I think that what it represents is very much in line with the values of Bitcoin: anti-establishment paying method. Yeah we all know how paper gold is manipulated on the markets, and we all know that BTC will have the final say, but I still like gold and I like using it in my art cause it looks dope and gives it "eternal" value so to say. So suck it up buttercup :)
When it started it didn't look like much. But here is the funny part: my first sketch of Jesus actually gave me a "devilish" look. One might even say that he looked like devil or Satan. Scary shit. But at the same time powerful because there is no light without darkness and darkness is nothing but absence of light. Duality only exists in human brain, so transcend your mind before you judge, cause it's a trap that keeps you away from experiencing "Christ".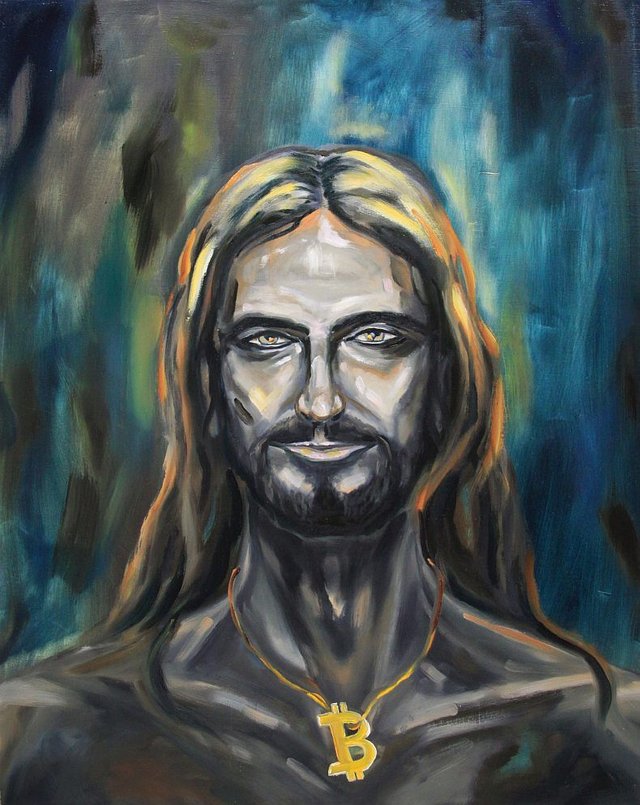 Hey Christians don't crucify me, I love Jesus to bits, this is just a funny observation. Sorry to poke you more but church manipulated Christ's teachings like nobody else. Bible is an allegory (same as Koran) which is WIDELY AND COMMONLY MISUNDERSTOOD and unfortunately: MISUSED. You want to know what Jesus was teaching? You need to experience it in your heart and your great self, and that is only accessible to those who allow the Christ Consciousness in through complete letting go.
Christ consciousness manifests in people who are ready for it. Jesus was a person, but what he was teaching and embodying was not "his" invention. It was one of the three pillar teachings that some call "Christ Consciousness" that travels in fractal lines of consciousness and manifests in whichever form (body) which is ready for it. This consciousness has no end and not beginning.
It's old/eternal as Cosmos itself. It is encoded in it. It is inseparable from it.
Other two are Buddha consciousness and Hermetic Teachings of Alchemy, if you were wondering.
Here is how the second stage looked like: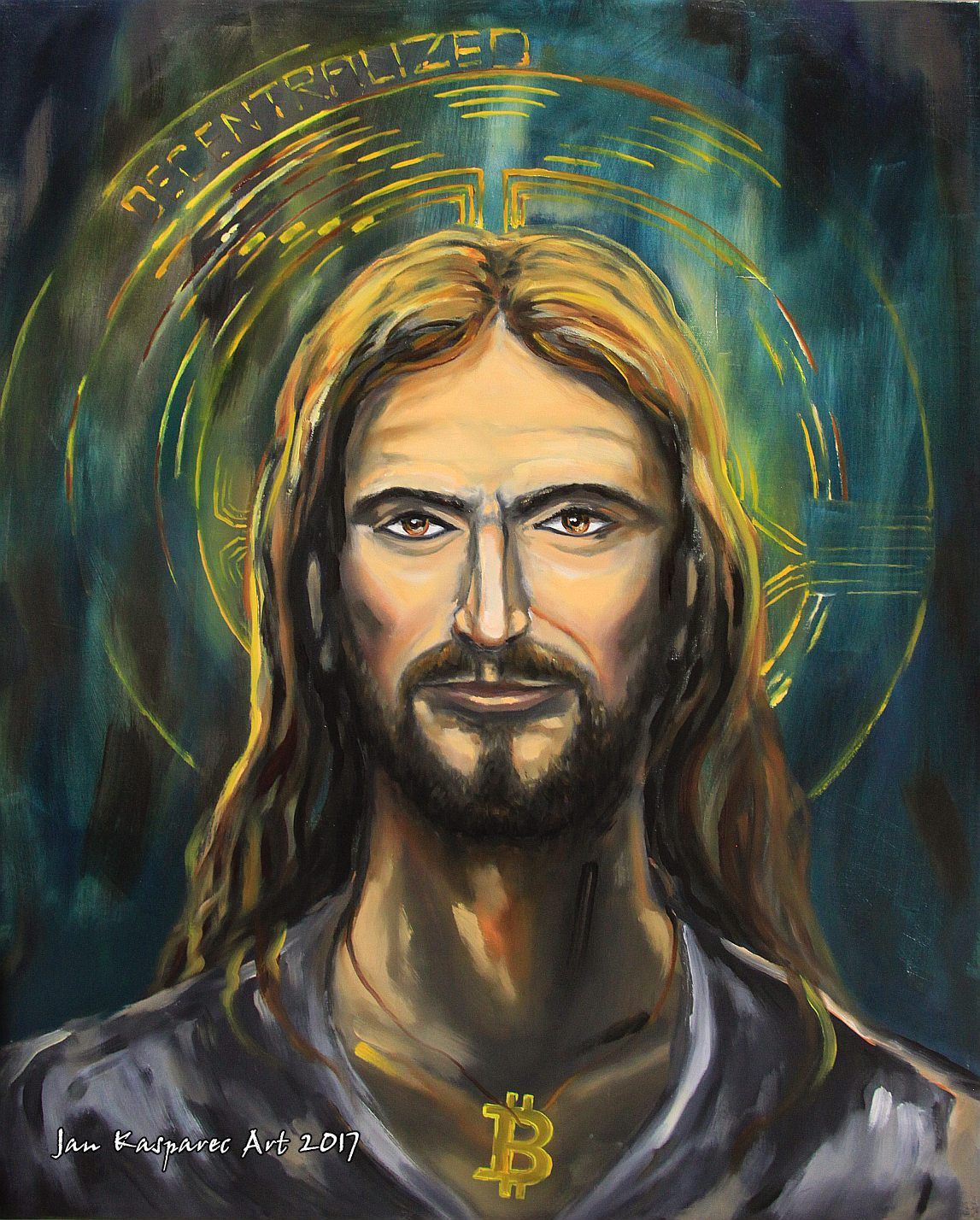 background undecided, and BTC sign still not cast in gold.
This is the final result. It's 24x30 inches big (76x61 cm for Europeans:).
And from this angle you can see the reflection of the gold much better. I kinda like the Buddha on the right side of Jesus on this pictures. Two great avatars together!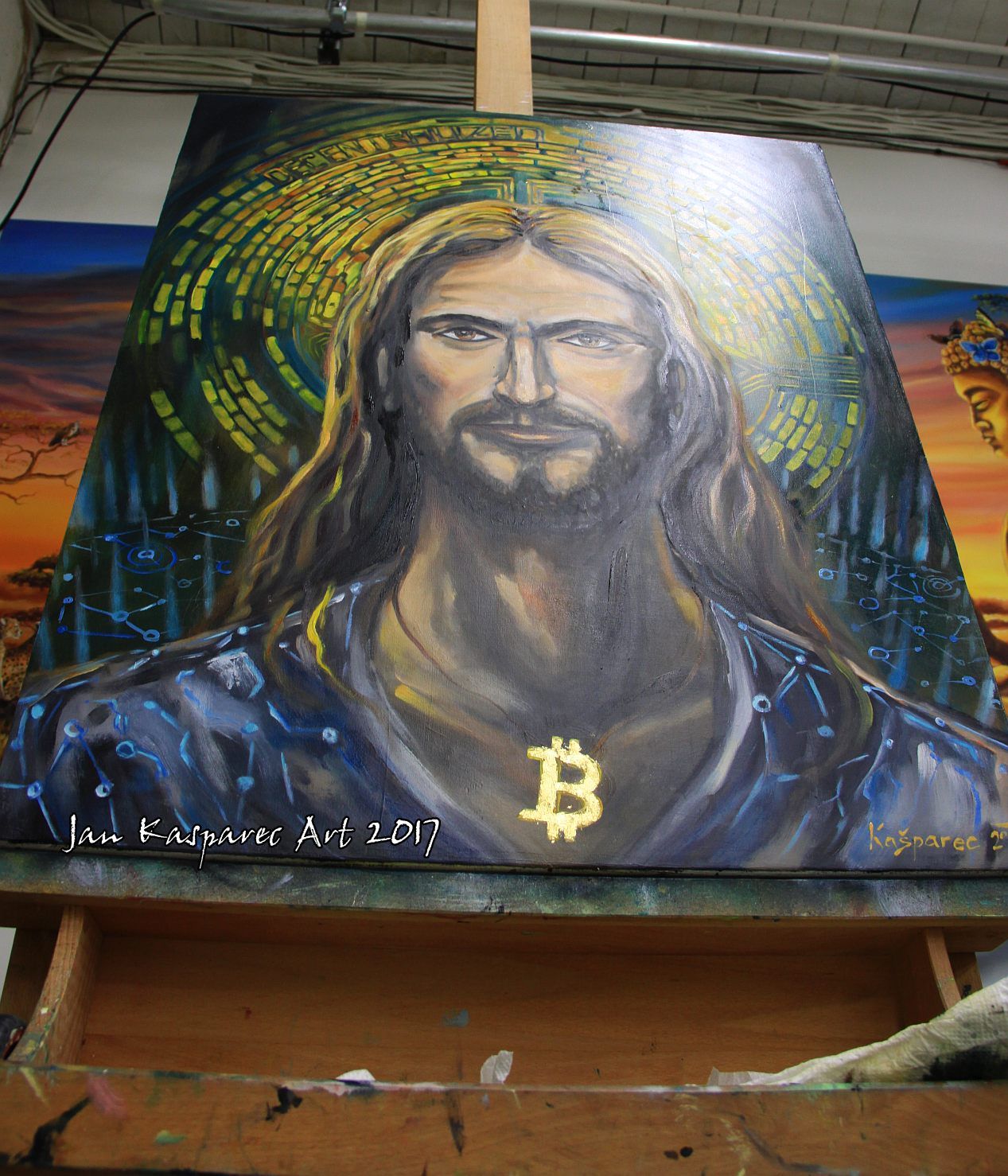 Hope you liked my Bitcoin Jesus.
May the Christ Consciousness be with you!
Thank you for reading, upvoting and following.
Much Love,
Jan
Follow @jankasparec
My first Jesus painting was a Superman. I love it. Too bad for Trump, bad bad boy :)