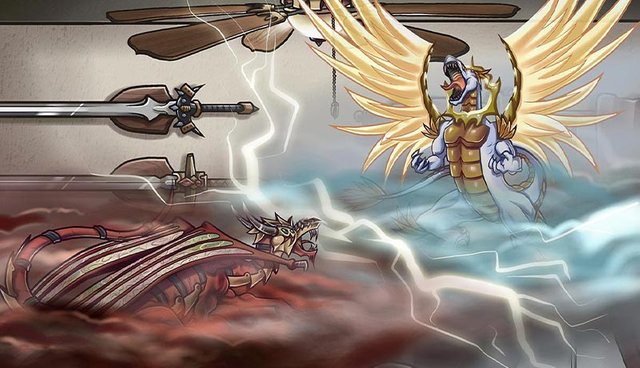 In 2013, I was blessed with the opportunity to illustrate the Raising Dragons Graphic Novel, an adaptation of the original novel written by best selling Christian Fantasy author, Bryan Davis. It was a big step forward in my career as a published illustrator. To show appreciation, I illustrated him as he's typing away on his laptop with his imagination being shown by the dragons overhead.
The Sketch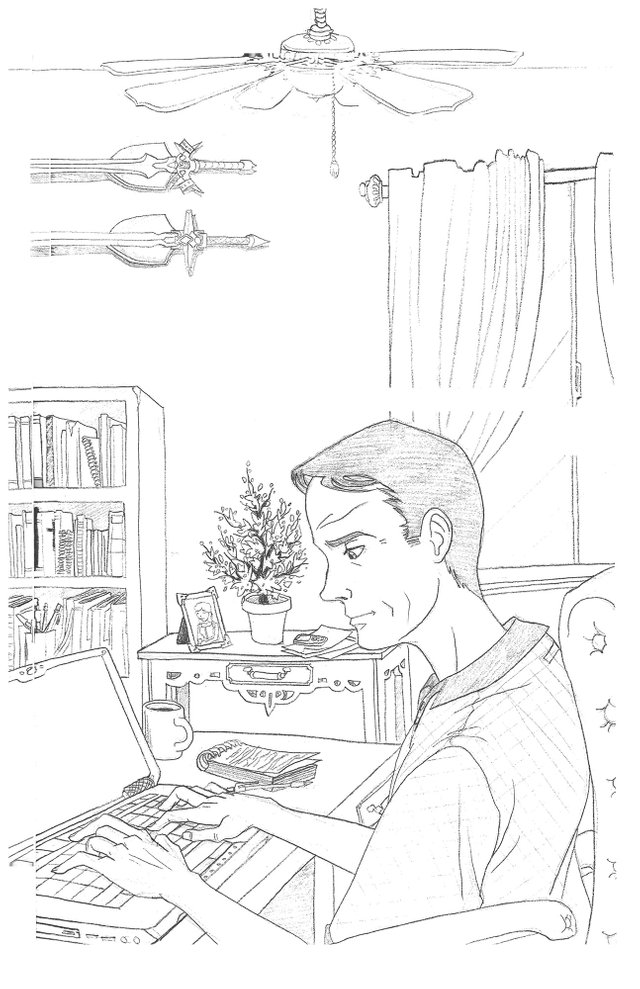 I actually drew this one on real paper, back in 2013. I used a sheet of tabloid drawing paper, measuring 11" x 17". I illustrated the dragons on separate pieces of paper. My scanner is large enough so I was able to bring this drawing into my computer for completion.
The Line Art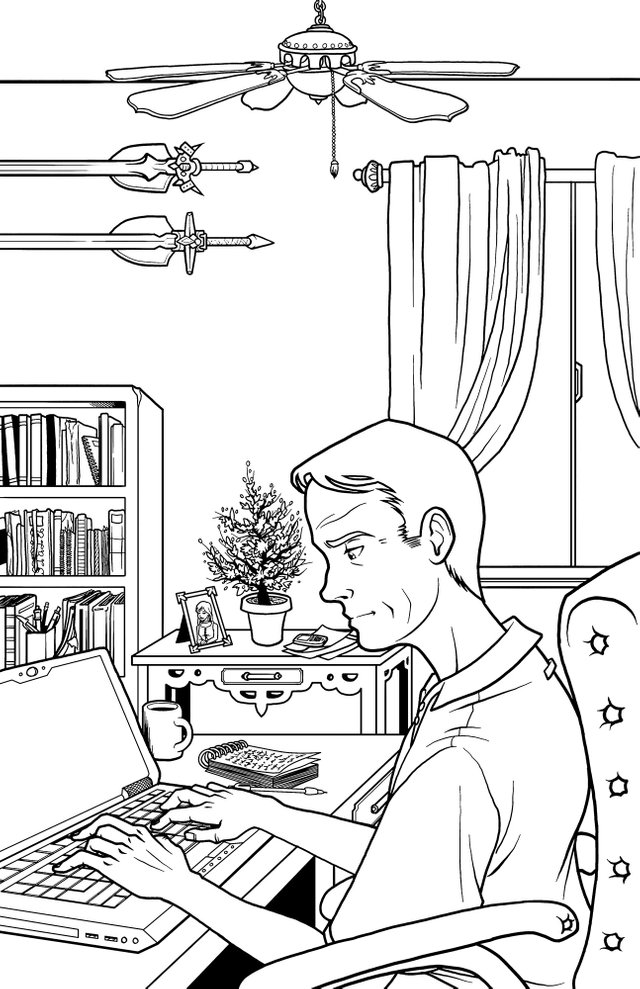 Before I used Clip Studio Paint (formerly Manga Studio), I made my illustrations with a combination of Corel Painter Essentials and Adobe Photoshop. I did use a small Bamboo Fun drawing tablet from Wacom. I preferred Corel for the line art because of the smoothing settings for the pen, something Adobe had not yet implemented in their tools.
The Flat Colors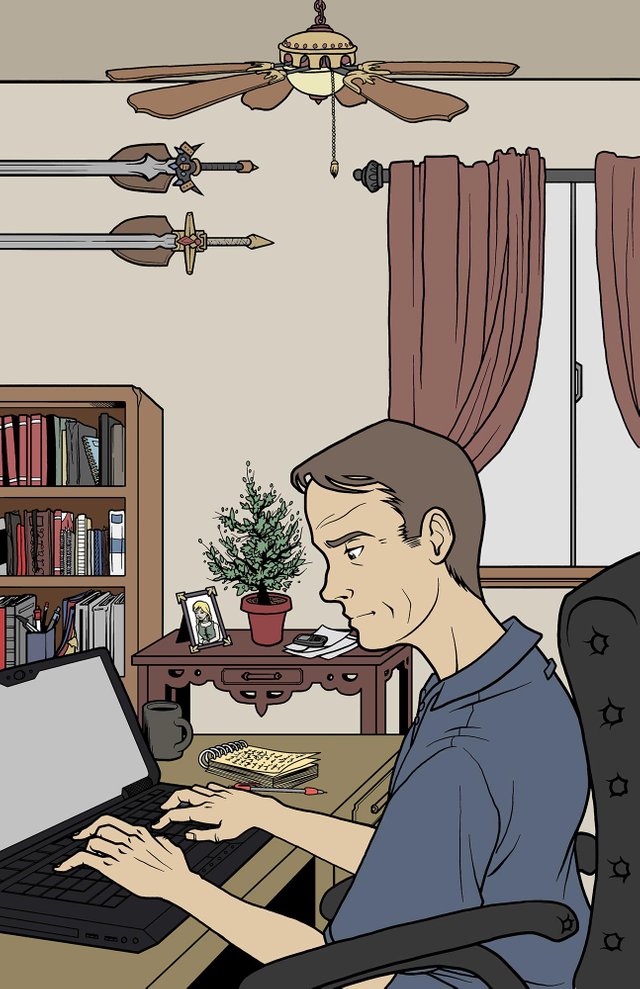 Adobe Photoshop was useful for creating and filling in the color shapes, all underneath the line art layer. I like to use the polygon lasso tool with anti-aliasing turned off so that I would use the magic wand to select the shapes individually and not worry about any overlap or blurred edges.
The Finished Illustration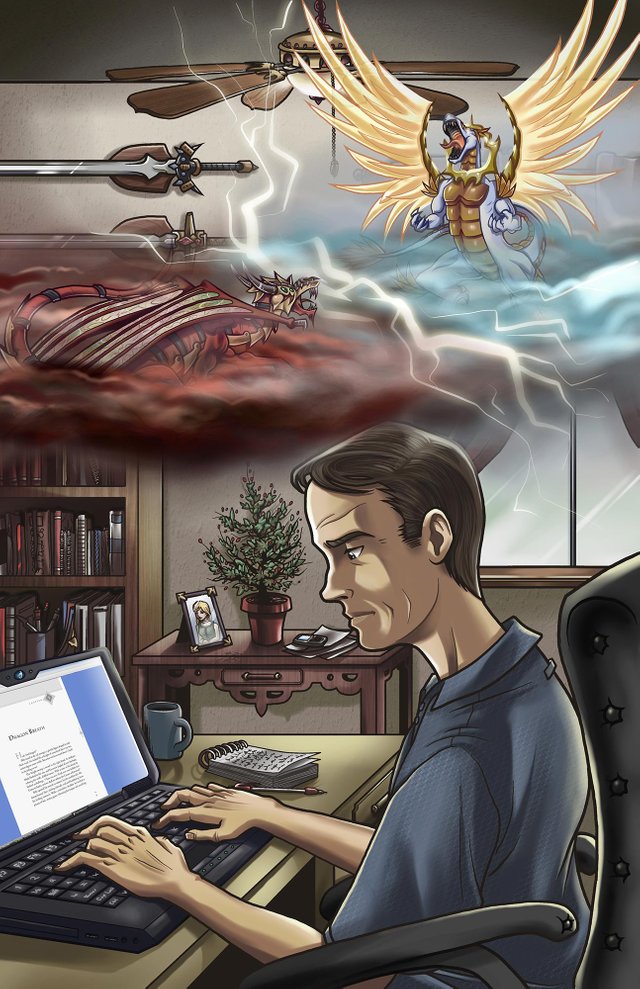 Corel's brushes enabled me to finish coloring the drawing in a way that wasn't my typical cartoon cel-style. Adding subtle textures in Adobe Photoshop also helped make it look a little more realistic. I remember having a hard time deciding exactly how large and where to position the dragons. They were so cool that it was a shame to shrink them down so small so they fit.
I was happy to know that Bryan Davis appreciated the drawing, so much in fact that he used it as the profile picture for his Facebook author page.