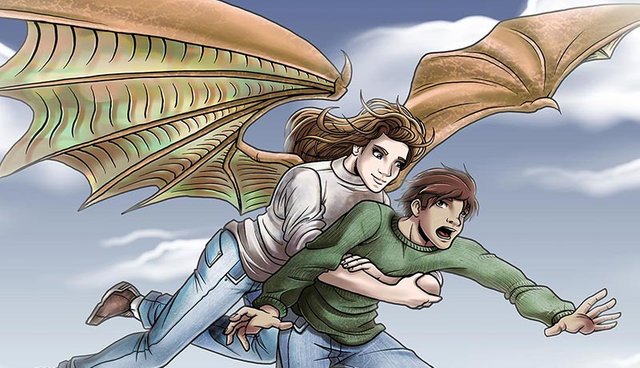 My career as a professional illustrator took a huge step forward thanks to a single drawing. I was requested to draw a piece of fan art to give to best selling author, Bryan Davis, at a local book signing. When I gave it to him, featuring two of his most memorable characters, he was impressed and we began talking about adapting his story into a graphic novel. Years later, those conversations would lead to friendship and a partnership, with the eventual publication of the Raising Dragons Graphic Novel in 2015.
The Sketch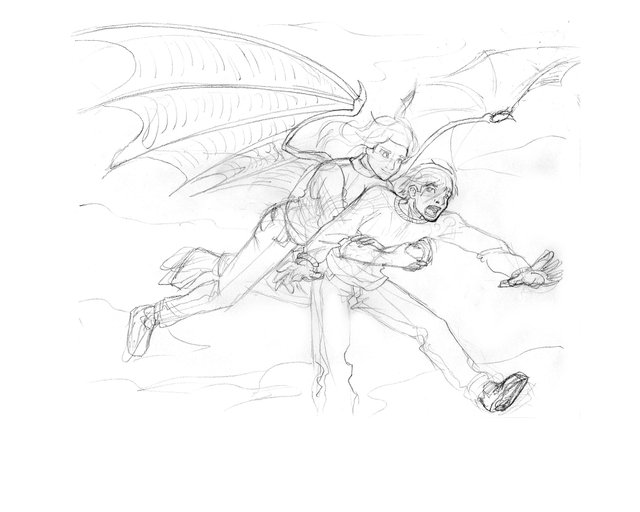 The premise for the drawing was simple. I was told to draw a girl with dragons wings flying through the air while holding a boy in her arms. At the time I made the drawing I hadn't read the story, so I had very little context. Nevertheless, I was intrigued by the idea of drawing something fantastic and unique.
The Line Art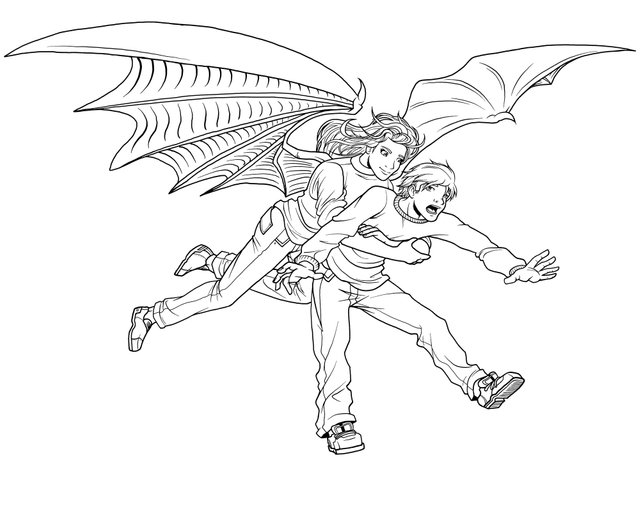 When illustrating the line art, I was using my humble Wacom Bamboo Fun drawing tablet, the small one. The peripheral came bundled with Corel Painter Essentials and Adobe Photoshop Elements, which is what I used when making this artwork. My lines weren't aliased like I would do today, and I didn't understand smoothing yet so my lines are a bit raw and wiggly.
The Flat Colors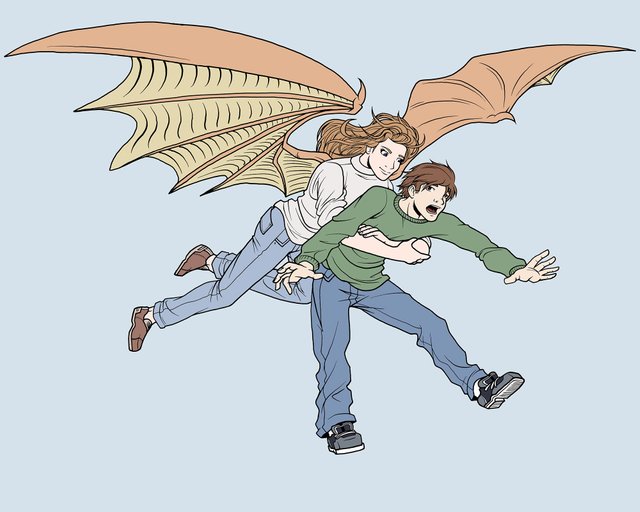 During my early days of making digital art, my color choices were often bright and saturated. I have since moved away from the Saturday morning cartoon palette and switched to more cool and neutral tones. I find that the colors will become richer once I apply the shadows, highlights, and texture overlays.
The Finished Illustration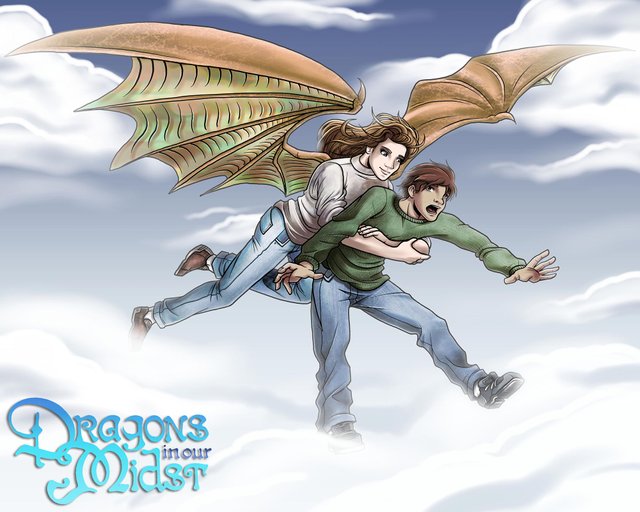 Even though I would draw these two characters time and time again for the actual graphic novel adaptation, this image stands out as being different for several reasons. Their designs are pretty generic in this image. I would later cement their unique hair styles, apparel, and colors for easier identification and consistency.
Lastly, I used texture overlays in this illustration (ie: wings, jeans, etc) but I would forgo that in the graphic novel and use simple, solid colors. It would have taken me much longer if I illustrated every panel the same way I did this one drawing.